Plantation Ceremony at LCWU
Vice Chancellor Prof. Dr. Bushra Mirza, DG PHA Ghulam Fareed and Chairman PHA Yasir Gillani graced the occasion.
Dengue Awareness Walk
A Dengue Awareness Walk is arranged at LCWU in Collaboration with Director Student Affairs, Dengue Committee and Student Council.
Kashmir Solidarity Event
Kashmir Solidarity Event Organized by Department of Education (P&D)
Institution Visit
Institution Visit of Dr. Andy David Halvorsen & Dr. Patricia A. Pashby (American English Language Specialists)
Jhang Campus Visit
Vice Chancellor LCWU, Prof. Dr Bushra Mirza Visited Jhang Campus
Turkish Abru Art Workshop
1st Turkish Abru Art Workshop's inauguration with the collaboration of Turkish Cultural Centre Lahore, Persian Department & IVAD, LCWU
Faculty Exhibition
Shadbaad Pakistan by Faculty of Design And Visual Arts
Graduation Ceremony of Cohort I of DICE
LCWU in collaboration with Cranfield School of Management UK, National University for Modern Languages (NUML)
Kashmir Solidarity Basketball
Vice Chancellor Prof.Dr. Bushra Mirza and Minister for Colonies Mr. Fayaz-ul-Hasan were chief Guests.
Sikh Convention
"Sikh Convention" hosted by Governor of the Punjab at Governor House Lahore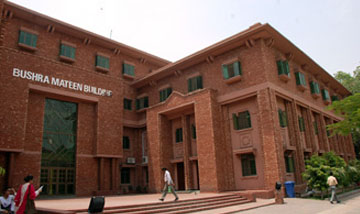 Lahore College for Women University, with a full time enrolment of about 14,000 students and a teaching faculty of more than 500 members, is one of the most prestigious institutions of Pakistan. It admits students at the ......
Read More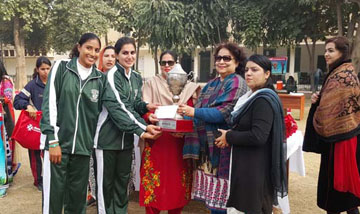 A vast range of educational, sporty and social activities are available to LCWU students, faculty and staff. Getting involved in campus life is the quickest way to become a part of the University community, and to create one's own being the LCIAN's
Read More
Vacancies - 
Registrar, Controller Examinations, Director P&D, Director IT Support Center, Director ORIC, Director Administration
... VIEW MORE DETAILS