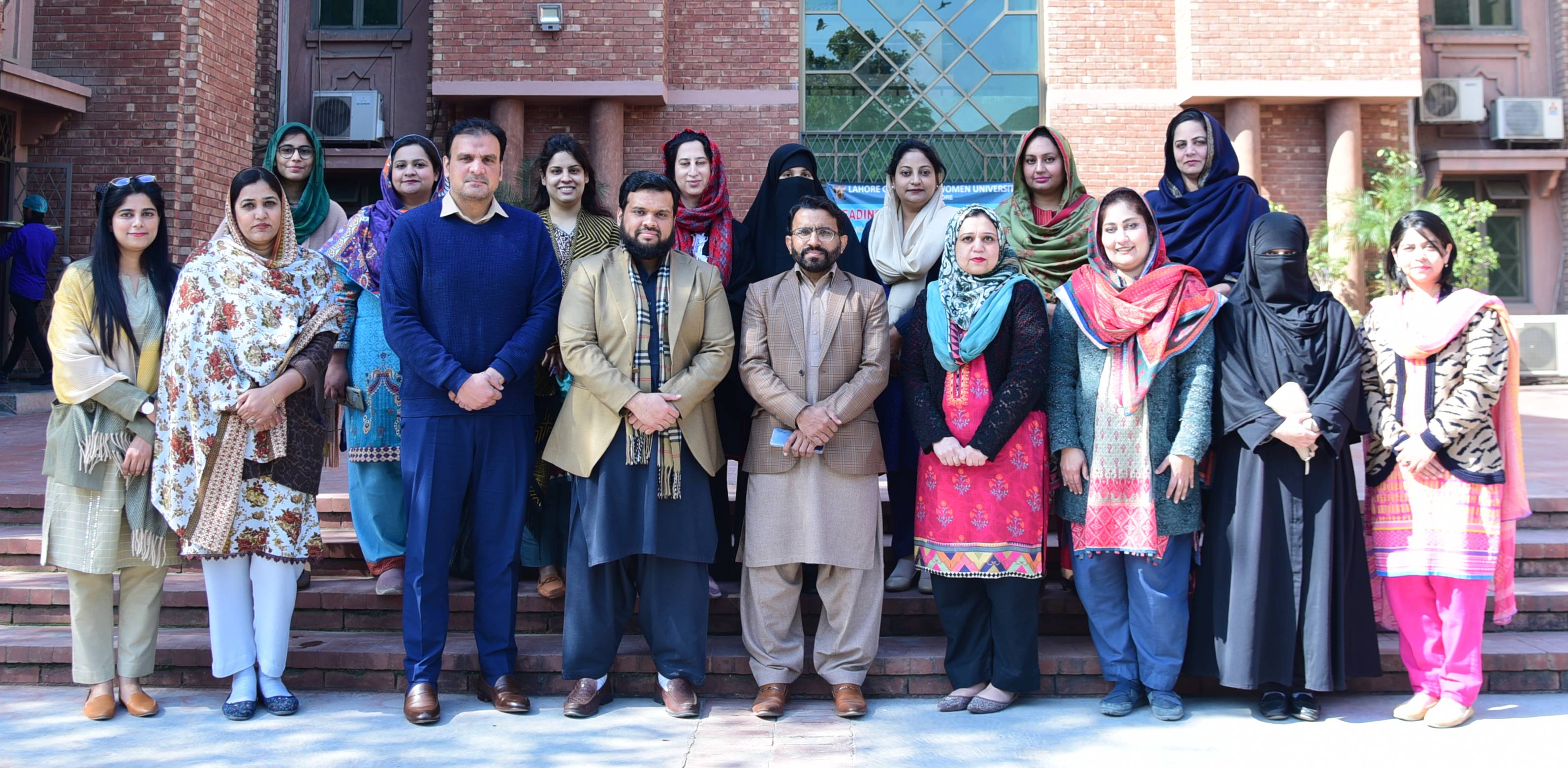 Department of Management Sciences was established in Lahore College for Women University in 2001 with the aim of providing contemporary management practices and expertise to female students to become an effective member of business enterprises. The department strongly believes in providing quality education through innovative teaching and quality research.

The Department of Management Sciences commenced its operation by introducing BBIT (3 year program) in 2004. Later on, the department started BBA (4 year) Program in 2005, B.COM (4 year) program in 2009, and MS (2 years) Program in 2010. The Department is currently offering MBA with five different specializations namely, HRM, Marketing, Tourism & Hospitality Management, Finance and Entrepreneurship. The Faculty of Management and Administrative Sciences is also offering MBA executive program. The Faculty is also going to offer LLB (5- Year Program). The Department has also started PhD program in 2021.
Management Sciences Department has contributed a lot towards providing the students with pertinent skills to critically analyze and investigate real managerial and organizational problems. These problems could be sorted out in comprehensive manner by using strategic management, entrepreneurship, project management, managerial finance, and information system designs. Often, these solutions involve computerization, and information system organizational change and restructuring. It also requires knowledge of the industry and functional business areas.

The students are provided with the opportunity to experience real-time learning from industry-academia collaboration, which is dire need of time in Pakistan to enable the development and training of future business leaders. Students in the final year come up with innovative business ideas and transform prototypes into final products. The department held the Entrepreneurial Gala (2021), where students showcased their products to experts from various well-known industries. Students are also provided an opportunity of field trips and seminars to reputable industries and institutions for exposure.