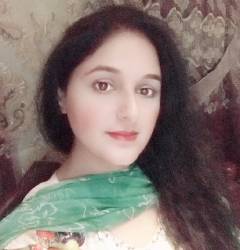 The English Department with its major: English (Language and Literature) endeavours to prepare students in both language and literature through the focus on creative and academic writing. The department believes that since English is the international language of interaction, and has become one of the main requirements in the job market, all students should perfect their oral and written communication ability in English in order to be capable of competing in the extremely competitive job market in Pakistan and the outer world.
The Department aspires to inculcate the notion of life-long education into the students. Each pillar of language learning – listening, speaking, reading, and writing – is assimilated in the course methodology to guarantee a fair advancement of language proficiencies. Students are encouraged to converse in English while on campus. The department offers a diversity of courses that provide the students with the prospect to augment their rational inquisitiveness, logical and interpretative opinion, and expand their prospects through comprehensive and exhaustive reading.
The students' imaginative aptitudes are moreover recognised and boosted through individual supervision, research, and events organised by the English Debating Society, English Literary Society, and Sirajuddin Dramatics Society. Symposiums, debates, and performances are arranged as part of the departmental activities to offer the students a stage to articulate their thoughts and envisage their faculties and talents. Special importance is set on upholding an outstanding relationship with the students through communication and counselling, which in turn helps to motivate them to struggle for the best.
Dr. Amara Khan
Chairperson/Assistant Professor
Department of English
LCWU