Lahore November 16, 2022: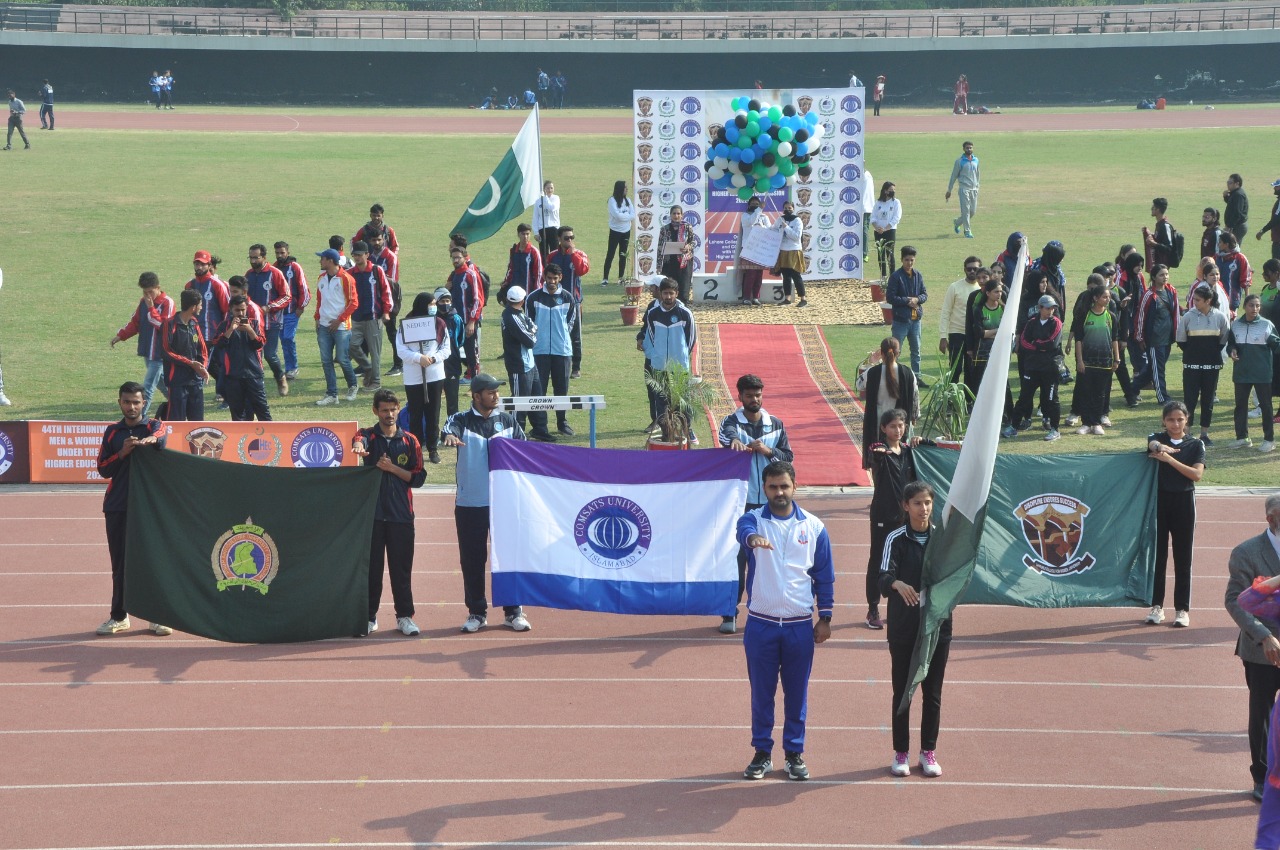 Opening Ceremony of 44th Intervarsity Athletics Championship kick-starts at Punjab Stadium. Higher Education Commission, Pakistan (HEC) in Collaboration with Lahore College for Women University and COMSATS Islamabad is conducting the Intervarsity Championship.
Prof. Dr. Bushra Mirza, Vice Chancellor Lahore College for Women University graced the opening ceremony as a Chief Guest whereas Engr. Javed Ali Memon, Director Sports HEC, Mr. Ghafoor Ahmad, Incharge Regional Center and Dr. Shams ul Qamar were Guest of Honor.
While talking to the media, Prof. Dr. Bushra Mirza said that more than 1000 athletes are participating in various athletics competitions. Out of which female students of 30 universities and males students of 50 universities have joined us in the Athletics Championship. The purpose of conducting Intervarsity Championships is to indulge youngsters in progressive activities.
Engr. Javed Ali Memon said that under the able leadership of Prof. Dr. Mukhtar Ahmed, Chairman HEC, more proactive measures related to Education and Research as well as extracurricular activities are taken place in Higher Education Institutions(HEIs). He also thanked organisers of Athletics Intervarsity Championship for hosting the athletics event in Lahore. 
"Each year 35 Intervarsity Championships for men and 28 Intervarsity Championships for women are conducted in HEIs to engage students in extracurricular activities along with academic qualification, added Engr. Javed Ali Memon.