In this era of internationalization when the world has turned into global village , the true essence of education flourishes within a cross – regional framework. To achieve this objective an International EXPO 2019 was arranged by International Resource Centre under Directorate of Faculty Development & Internationalisation at Lahore College for Women University with many International Universities and educational consultant firms  participating in it.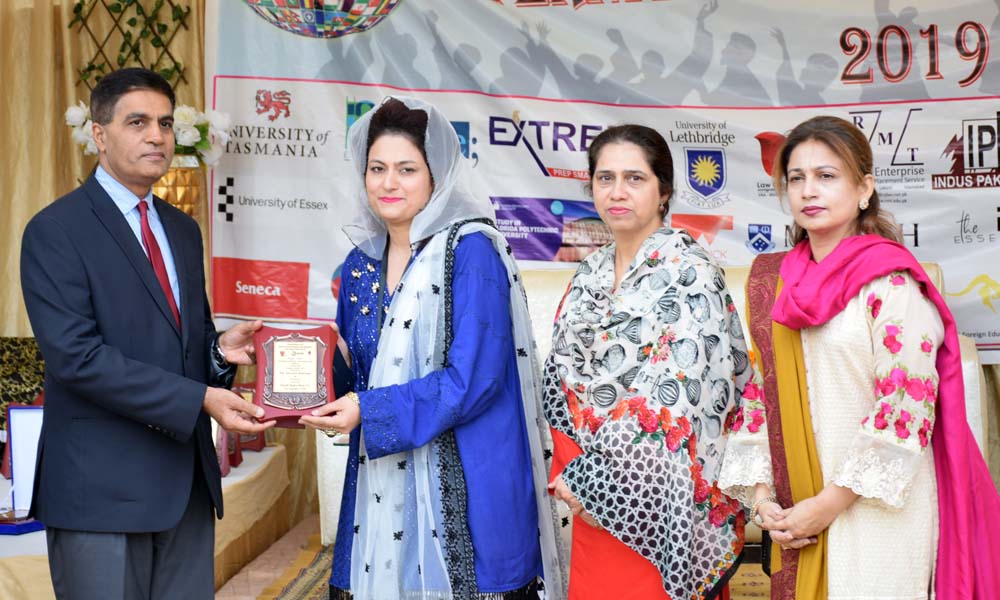 On this occasion Chief Guest Prof Dr. Fazal Khalid Chairman Punjab Higher Education Commission  expressed his appreciation and encouragement to Lahore College for Women University for taking up a progressive initiative towards Internationalisation. He also expressed that female education is the fundamental support to progress of society and assured that PHEC will support LCWU in all respects. Dr. Fazal Khalid said that this event will  promote international education program with more defined goal of increasing knowledge and sharing of academic values between academic communities of Pakistan as well as the global academic community Training females in a thriving direction for entrepreneurship-focussed education consumes a lot of strategic planning and customised teaching methodologies.
The Vice Chancellor Prof Dr Bushra Mirza shared her vision of faculty developmental programs as well as international resource exchange pertaining to quality enhancement of institutional structure of LCWU. Dr Mirza who is ISESCO chair in Pakistan , emphasised that females with their analytic skills must peruse academic careers as per international standards. She also said that all measures to enhance quality education are her priority and many a forth are in implementation process.
 Yasmeen Abid Maan Head of International Resource Centre at Lahore College for Women University shared objectives of holding this Expo as  for continuity in internationalization through all possible prospects. She said it is extremely important for institutions to work in a closely knit mechanism with international and national partnerships to meet standards of education.
The Expo 2019 at LCWU was planned with a strategic concept of educating students with requirements and admission procedures of national and International universities. The essence of productivity in this whole exercise was to familiarize the students with opportunities available at other universities. Similarly educational consultants laid down a comprehensive insight about all the universities connected to them.
 The organizing team included Deputy Director Mr Hadi Iqtedar and others . The organizing committee was awarded in the end of this auspicious educational ceremony followed by Expo visit of dignitaries and then students /staff of LCWU.