LAHORE COLLEGE FOR WOMEN UNIVERSITY ,LAHORE PAKISTAN AND
 QUEZON CITY GOVERNMENT ,MANILLA PHILIPPINES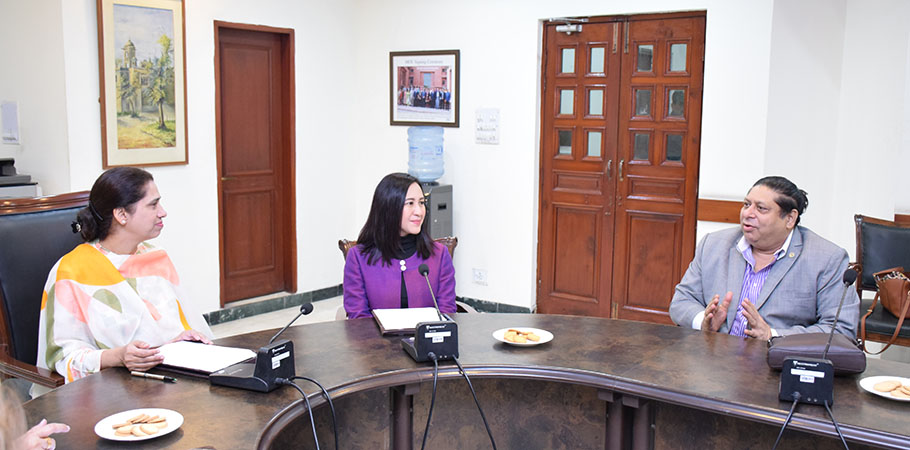 The MoU signed between LCWU and QCG Manilla through Philippines School of Business Administration is focused on development of opportunities, supporting and enriching the research activities, education and organizing workshops and/or training programs in the field that will be beneficial for all parties.
Prof Dr Bushra Mirza , Vice Chancellor LCWU Pakistan  and Ma. Josefina Belmonte Mayor Quezon City Govt Manilla Philippines as principal signatories assured each otherfor future collaboration in knowledge acquisition and dissemination.  In addition to academic and research partnership the 'Internship Program for students of Architecture Department for a period of 02 months partially sponsored by PSBA , Manilla  at Quezon City Govt , Manilla ' is the prominent and highlighting continuity of a decade long partnership between LCWU & PSBA.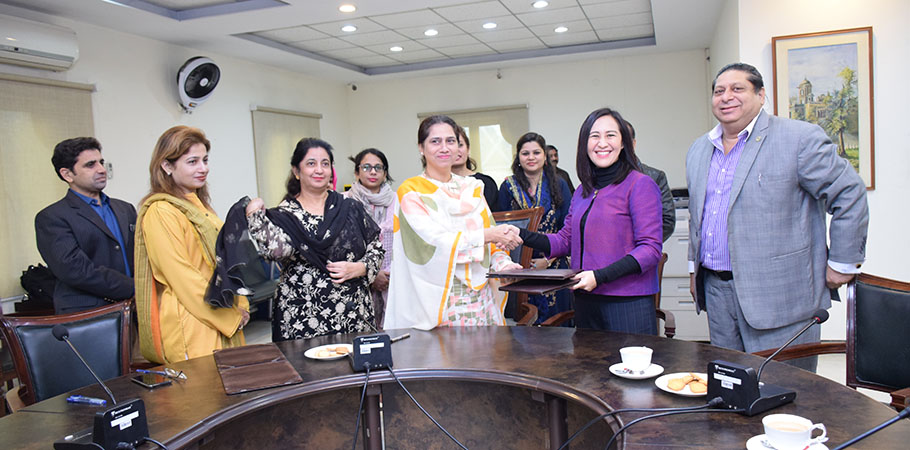 The collaboration was signed on 22nd November 27, 2019 in auspicious Syndicate Hall of LCWU with other stakeholders of ORIC & Architecture Department present in ceremony.