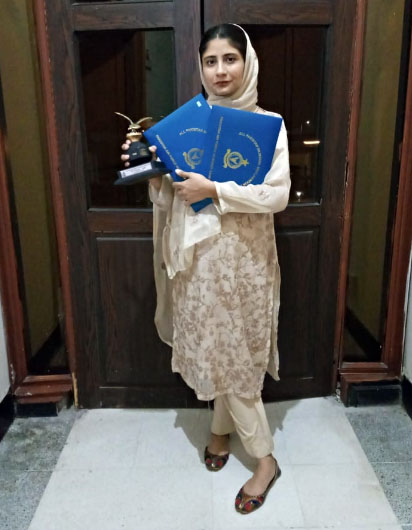 پاکستان ائیر فورس اکیڈمی رسال پور میں منعقدہ اصغر خان ڈیکلیمیشن کانٹسٹ میں دوسری بہترین مقررہ (اردو) لاہور کالج برائے خواتین یونی ورسٹی کی طالبہ قرار پائیں۔
Alhmdolillah.. Another feather in the cap. Second Best Debater Urdu of Asghar Khan Declamation Contest.
طالبہ: رابعہ بصری 
پوزیشن: دوم
تاریخ۔ 21 سے 24 نومبر 2019
عنوان
پہلا راونڈ۔۔۔۔" آج میں صرف سنانے آئی ہوں"
دوسرا راونڈ۔۔۔۔ "یہ وقت بھی گزر ہی جائے گا"
انچارج ڈیبیٹنگ سوسائٹی: ڈاکٹر سعدیہ نور (شعبہ اردو)