Department of Home Economics organized Project Display of BS student on 26 Nov, 2019. The exhibition was inaugurated by worthy Vice Chancellor LCWU Dr Bushra Mirza and Chief Guest Dr. Samia Kalsoom Ex-principal College of Home Economics. BS students of all major disciplines displayed their semester projects.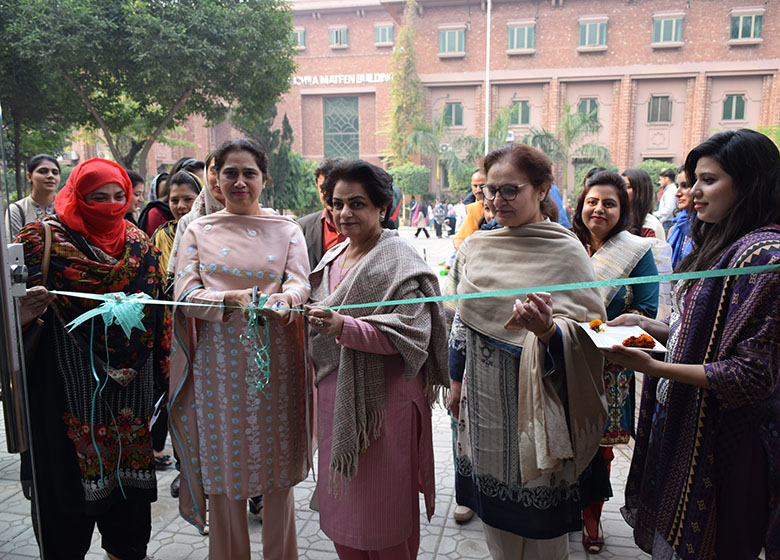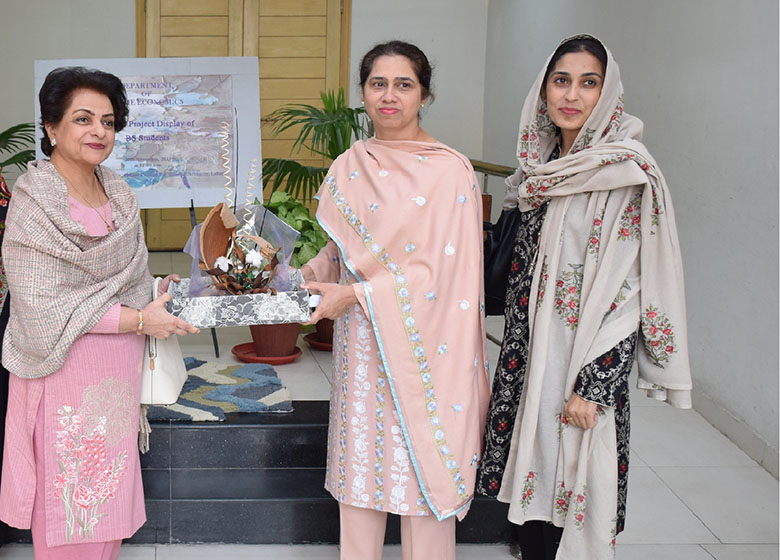 Students of Food and Nutrition highlighted reasons of major prevalent diseases such as PCOS, DIABETES, CARDIOVASCULAR DISEASES, OBESITY MALNUTRITION and HYPERTENSION through posters. Guidelines to cope and cure were presented along with menu chart, diet plans and home-made food products.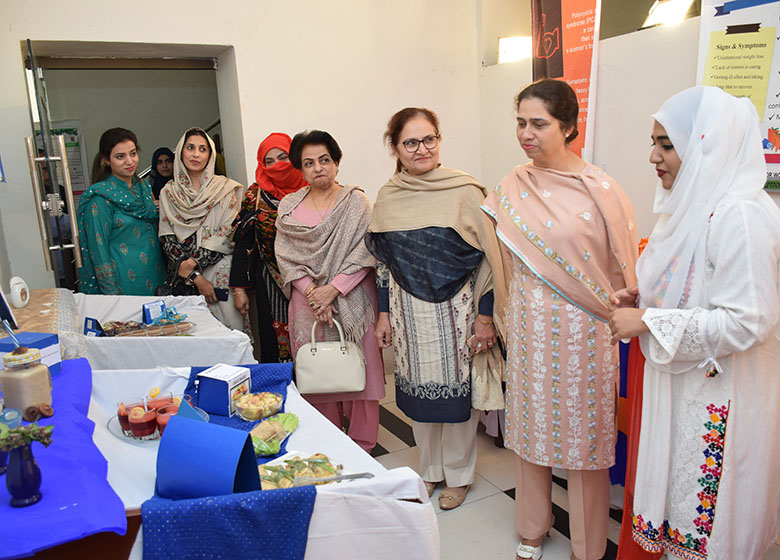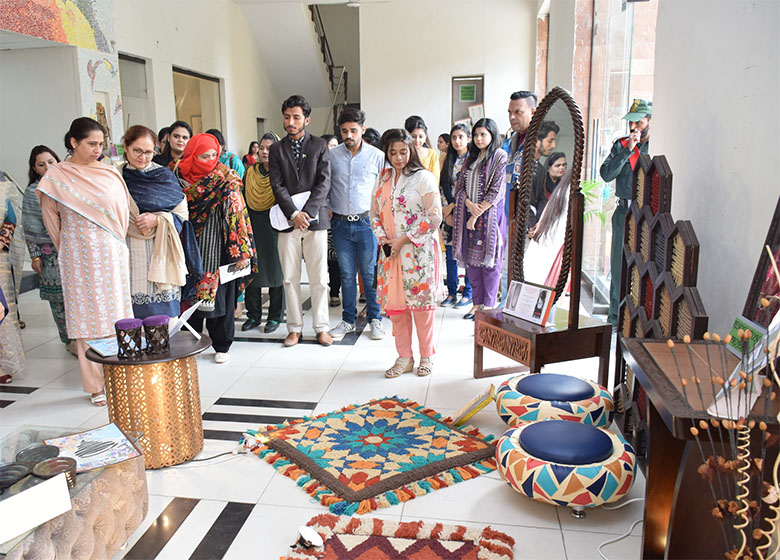 Students of Human Development and family studies presented models that addressed human behaviour issues and ways to overcome those disorders, it included post traumatic stress disorder, anger management and insomnia management. Students also displayed projects to induce effective learning techniques through educational games for pre-schoolers.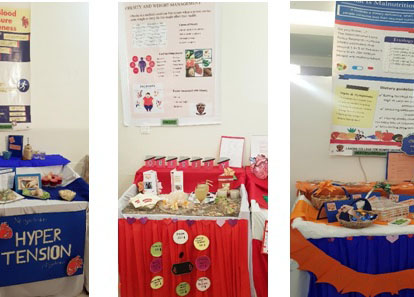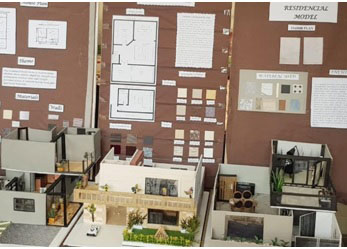 Students of Interior and environmental management displayed their renovation projects, posters on space planning for residential and commercial areas. Theme based prototypes and residence projects based on modern storage and home decor techniques were also displayed.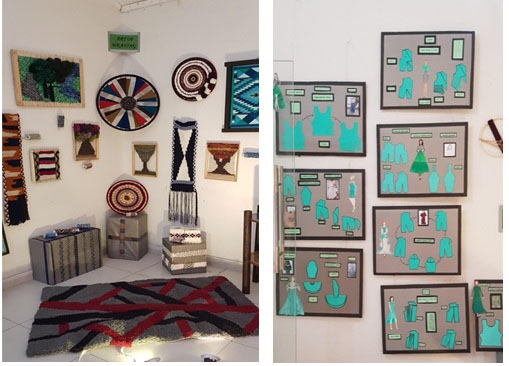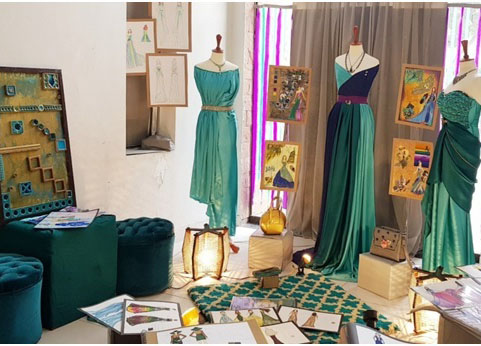 Students of Textile and clothing projects were comprised of theme-based fashion illustrations and draping of dresses that focused on cutline and various techniques of structural designing. Students also displayed home decor projects made from intricate techniques of hand-weaving including wall panels, tapestries and side tables