Day 1-Seminar on International Language: "1st International Seminar on Arabic Language'' was conducted by Arabic Department LCWU, Lahore at Iqra Auditorium on Monday 28th Oct, 2019 under the educational and research collaboration programme of HEC between Arabic Department, Lahore College for Women University, Lahore and International Islamic University Malaysia.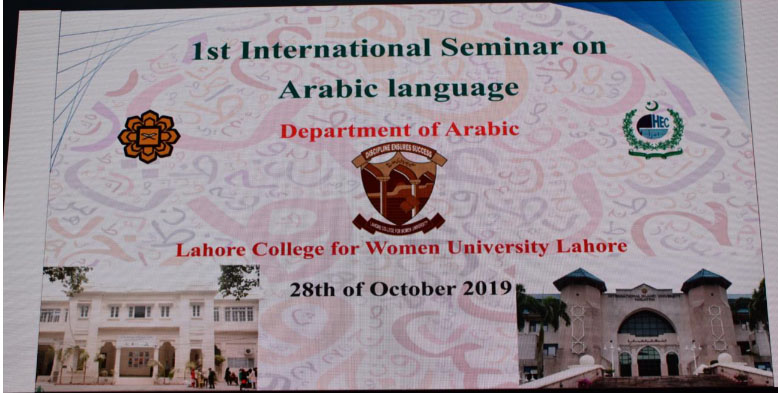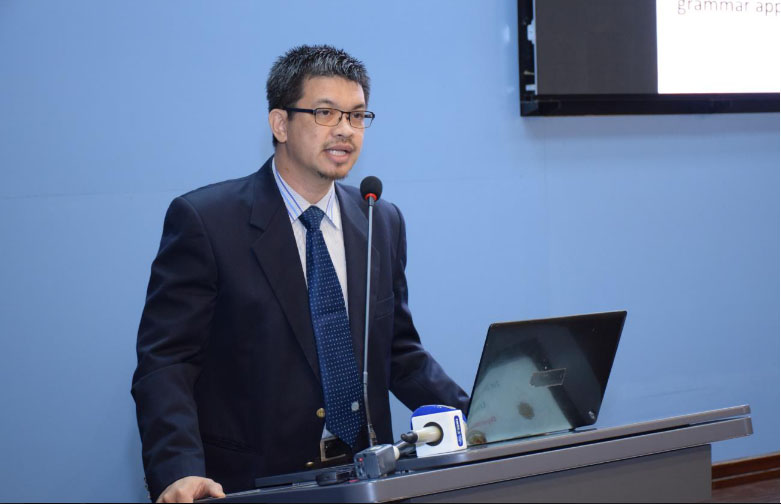 Vice Chancellor LCWU Prof. Dr. Bushra Mirza and Dean of Oriental Learning Punjab University Prof. Dr. Muhammad Saleem Mazhar were invited as Chief Guest. Additional Secretary Punjab Saman Roay was invited as guest of honour. Dr.Asem Shehadeh Saleh Ali Head of Arabic Department IIUM and Assistant Prof. Dr. Badri Najib Bin Zubir, Respected Professors and Teachers from Punjab University and other universities of Pakistan attended the seminar. This programme was conducted to highlight the importance and significance of Arabic language.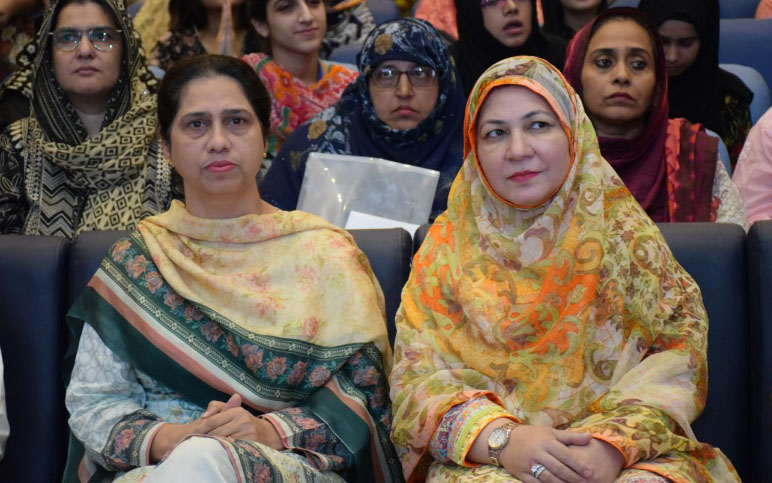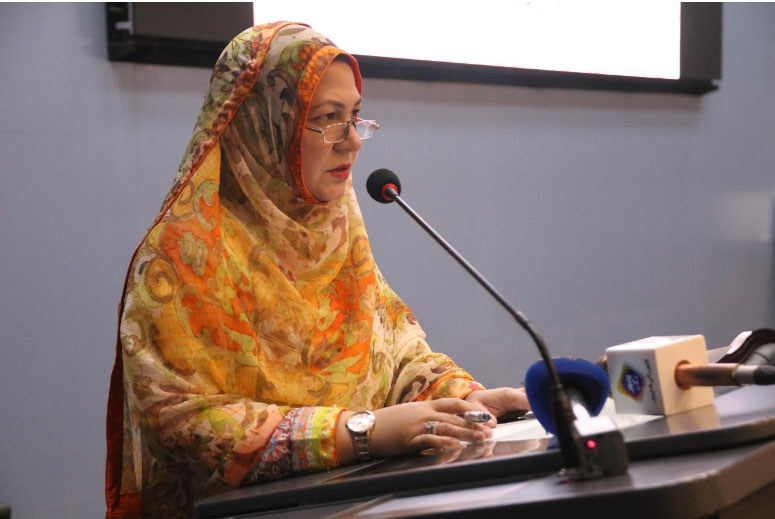 Day 2-Curriculum Development Training of faculty: In this Training our Worthy guests from International Islamic University Malaysia share their experience to enhance the Arabic Curriculum by setting specific learning goals and ways of achieving them.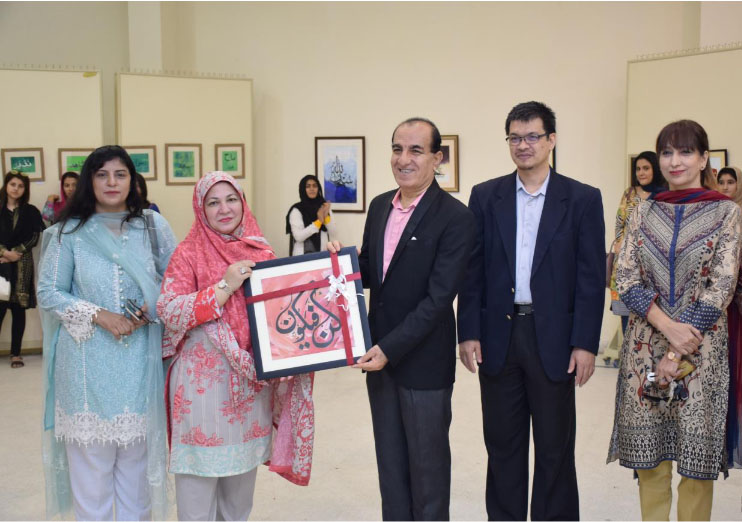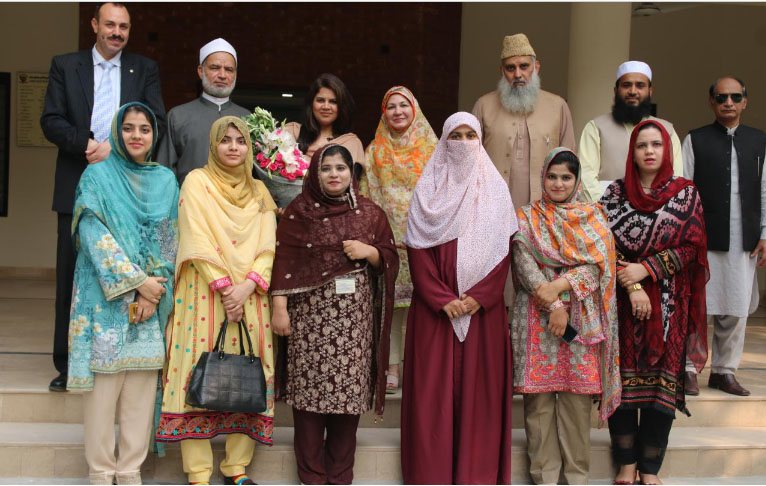 Day 3-Calligraphy Competition: The basic purpose of this competition as Calligraphy has arguably become the most venerated form of Islamic art because it provides a link between the languages of the Muslims with the religion of Islam. This competition benefits students for the rest of their lives. Such competitions turn out to be very meaningful for the students since calligraphy not only improve writing skills, but also teach students about their unique structure and the beauty of the national language.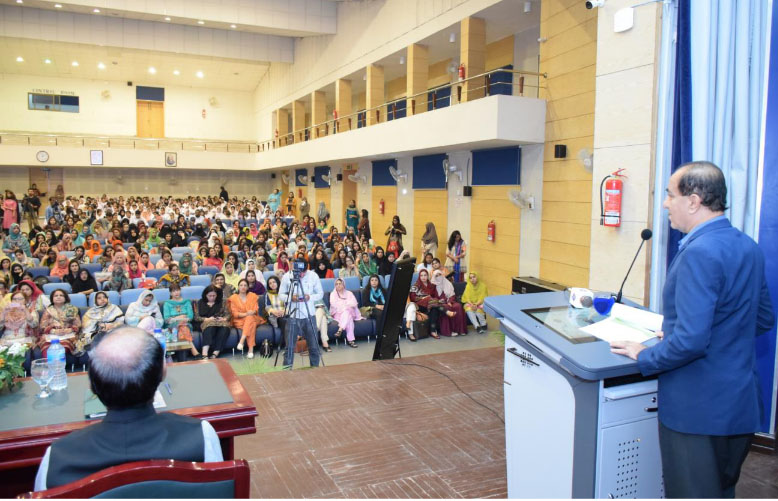 Day 4-Workshop on Arabic Language Speaking skill: Dr.Asem Shehadeh Saleh Ali, Head of Arabic Department IIUM and Assistant Prof. Dr. Badri Najib Bin Zubir was the speaker in this workshop.
The basic objectives of this workshop is to enable students gain basic skills in writing and pronouncing the Arabic alphabet. In line with that, they gradually learn to read words and short sentences. Those aims are achieved through implementing a thorough plan that relies on teaching the Arabic alphabet on a gradual basis. That is, a student learns the letter and the word that contains it along with the vowels that go with it, ensuring that these words don't contain any new letters that learners haven't been exposed to. At this stage of the course, the book Introduction to the Arabic language along with visual aids and pictures are used.