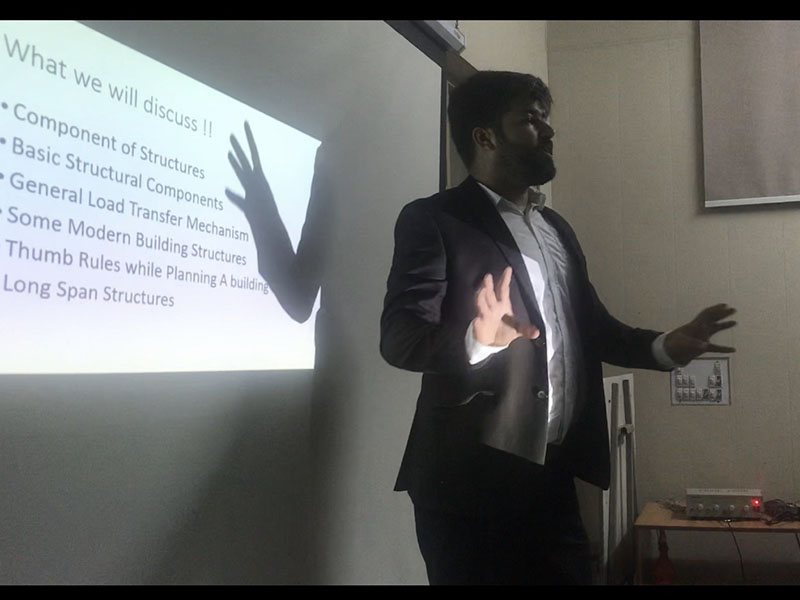 In accordance with the requirement of curriculum in Theoretical, Practical and Design studio courses in Architectural Education, a series of technical sessions throughout the Fall  Semester -19 has been scheduled. The objective of these sessions is to enhance students 'understanding and grip on relevant courses with a blend in resource  i.e. academia and field practitioners in a right amalgam. The media of sessions will vary from Seminars , Workshops, Field Excursions/Surveys to On-Line / Collective Competitions.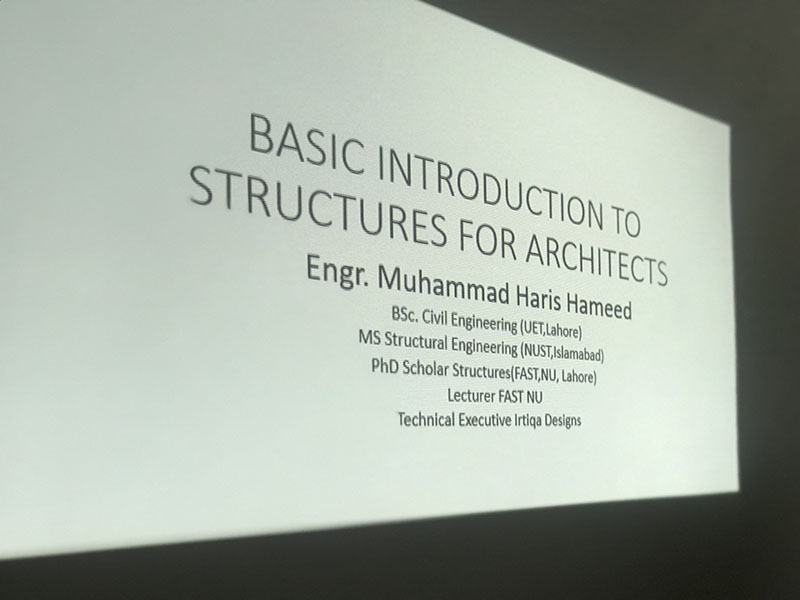 TECHNICAL SESSION –I

The students in on-going session as of B- Arch Session 2016-21 Semester VII, with focussed Urban Design Studio,  are offered following new subjects:

Conservation of Architectural Monuments
Design for Disaster Mitigation
Landscape Architecture
Urban Design

The main objective of these technical sessions is to trigger students innovation as well as develop firm conceptual knowledge of architectural solutions. Henceforth, it is a primary concern with Department to invite resource person with relevant expertise in subject area as in context of the ' Design Studio Assignment'.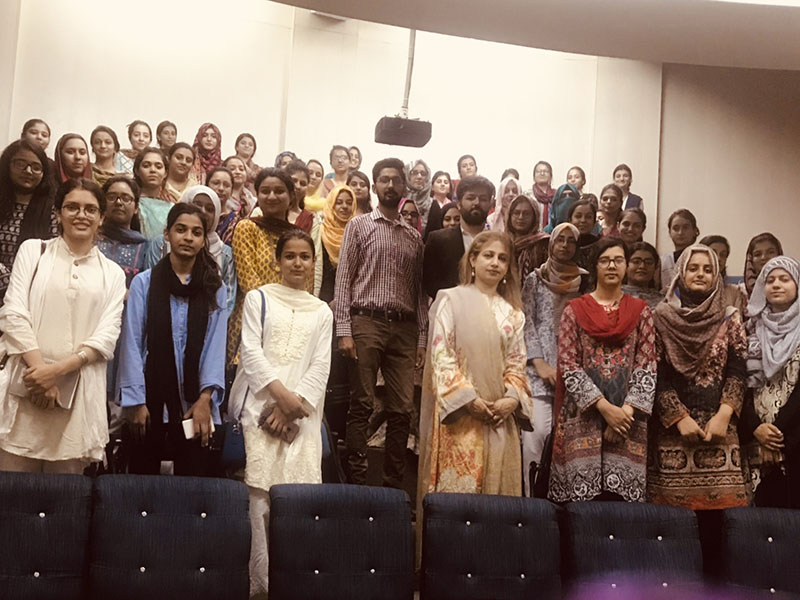 In regard to  Architectural Design Studio-VII Project " Regeneration of Old Lahore Markets around Lahore Fort" , the baseline for Conservation and Structural Design Techniques , Engineer Haris Hameed was invited to conduct the session. Mr Haris is a Civil Engineer with Bachelors in Civil Engineering from UET , Lahore-MS Structural Engineering NUST Islamabad and PhD Scholar in  Structures , FAST NU Lahore . He is also Technical Executive Irtiqa Designs. He is currently working on Conservation and Structural Works of Maryam Zamani Mosque.
In a 2-hour session Mr Haris explained in detail   planning and implementation being executed in various conservation and regeneration projects of Heritage sites; in an incorporated application to students queries. A score weighing quiz was held as while concluding the session. Lecturer Architecture Department Mr Noman Iqbal moderated the session; and note of Thanks was delivered by Ms Yasmeen Maan , Incharge Architecture Department.