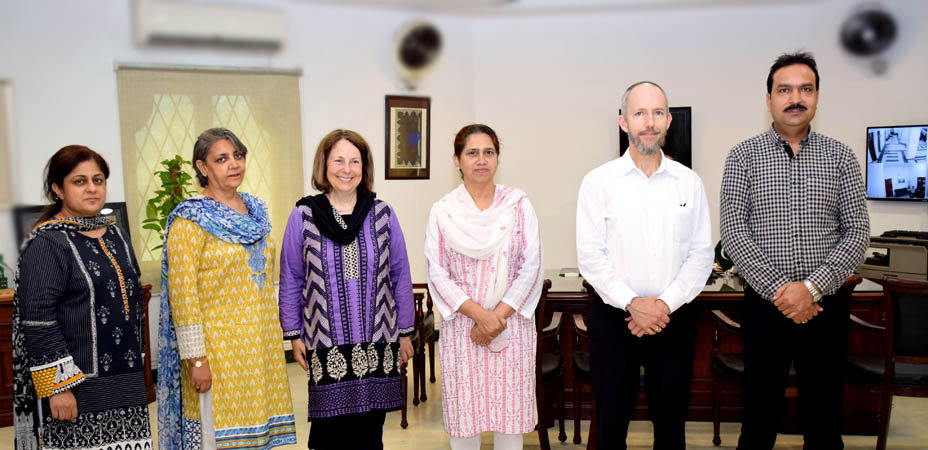 Dr. Andy David Halvorsen and Dr. Patricia A. Pashby (American English Language Specialists/ELSs) visited Lahore College for Women University on 12th of September 2019 on behalf of National Academy of Higher Education (NAHE), Higher Education Commission (HEC) to collect data for designing English Language Teaching Certificate Program for HEIs faculty.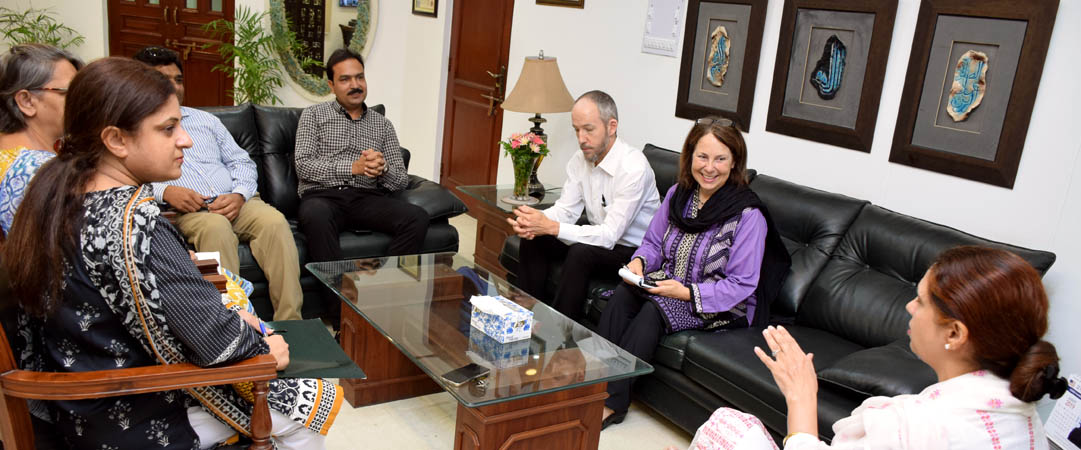 The visitors were accompanied by NAHE-HEC focal person ELT Program Mr. Tahir Mehmood and English Programs Manager-Punjab US Consulate General, Lahore Mr. Muhammad Iqbal.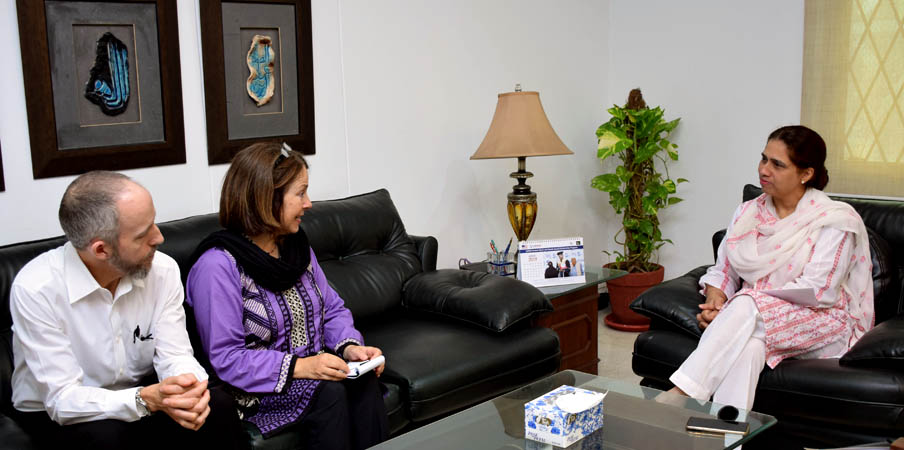 The visit included meetings with the Vice Chancellor Dr. Bushra Mirza, Director Sabiha Mansoor Institute of Languages & Culture/Head of the English Department Ms. Fareeha Basit and Head of the TESOL Department Dr. Fareeha Javed; meeting/interviews with faculty from English and TESOL departments and students; and classroom observations.