Graduation Ceremony of Cohort I of DICE Project at LCWU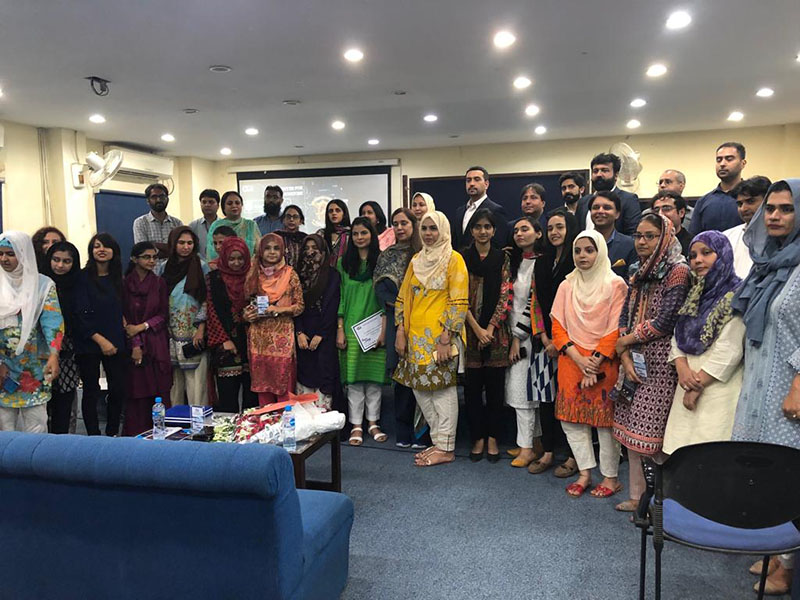 LCWU in collaboration with Cranfield School of Management UK, National University for Modern Languages (NUML), Centre for Global Innovators (CGI),and Sustainable Development Policy Institute (SDPI) has won British Council Developing Inclusive and Creative Economies (DICE )grant (85,000 Pounds) for Social and creative Incubation Programme. The one year grant has been awarded for capacity building of women entrepreneurs. Call for start ups for Cohort I was conducted in February, 2019. Cohort I started in March and ended in September, 2019. The trainings and workshops conducted under this programme were certified by the Cranefield School of Management,UK.  20 female led startups from LCWU enrolled in this programme but 10 startups successfully graduated from Cohort I. ORIC – LCWU in collaboration with CGI, held the graduation ceremony on 12th September, 2019 at Student Service Center from 10 am – 12 pm. Industrial experts from various industries such as IBM, PLAN X, Abacus Consulting,  Capstone Designs and Netsol Technologies were present at the auspicious event. Mr. Abdur Rehman , CGI, hosted the ceremony. The ceremony began by few verses from the Holy Quran and welcome address by Mr. Imran Jattala, CEO- CGI. The chief guest was Mr. Nabeel Qadeer CIO- Superior Group of Colleges.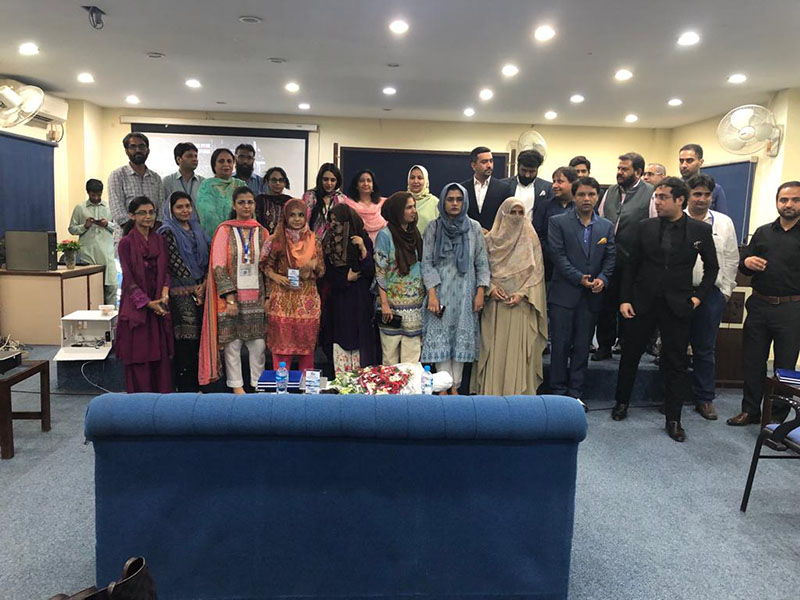 While addressing the audience, he emphasized on the importance of women entrepreneurship the current economic condition of Pakistan. A panel discussion was moderated by Mr. Imran Jattala, CEO- CGI to discuss the hurdles faced by startups; how to make a startup successful and how to change current mindset of students so that they can be motivated towards entrepreneurship. The panel consisted of Director ORIC-LCWU/CoD Zoology, Prof. Dr Farkhanda Manzoor, Dean of the Faculty of Science and Technology/ CoD Biotechnology , Prof. Dr.Shagufta Naz, representatives from IBM, Pakistan and representative from PLAN X.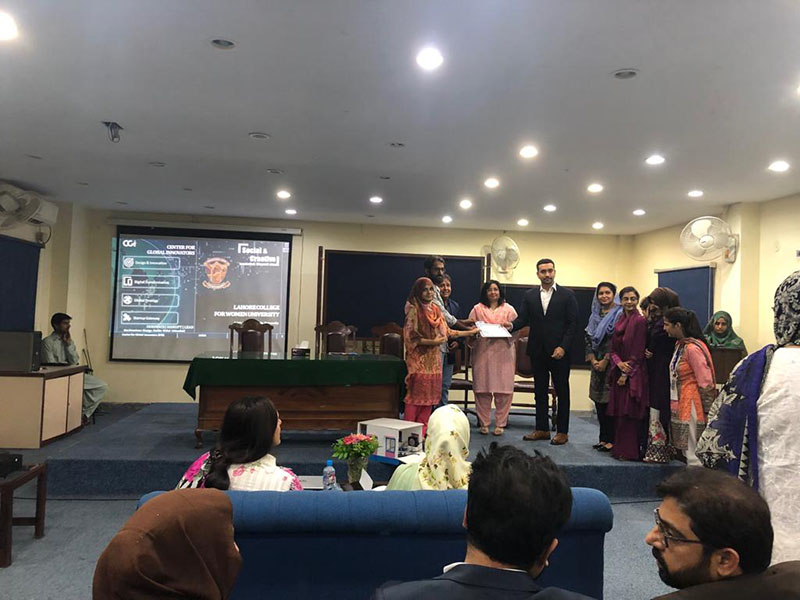 Prof. Dr. Farkhanda Manzoor highlighted the importance of Entrepreneurship in the wake of escalating crisis of non-availability of jobs for youth in Pakistan. She stated that this programme has encouraged and empowered young female entrepreneurs and created awareness regarding entrepreneurship. She thanked ORIC team and CGI team in successful execution of this programme. Prof. Dr. Shagufta Naz further stated that this programme has offered young women multiple opportunities to demonstrate their knowledge, skills and diverse talents in entrepreneurship. Successful startups briefly presented their ideas. The ceremony ended by distribution of certificates and token of appreciation among the successful incubatees and all the stakeholders respectively.  The ceremony ended vote of thanks from Director ORIC.