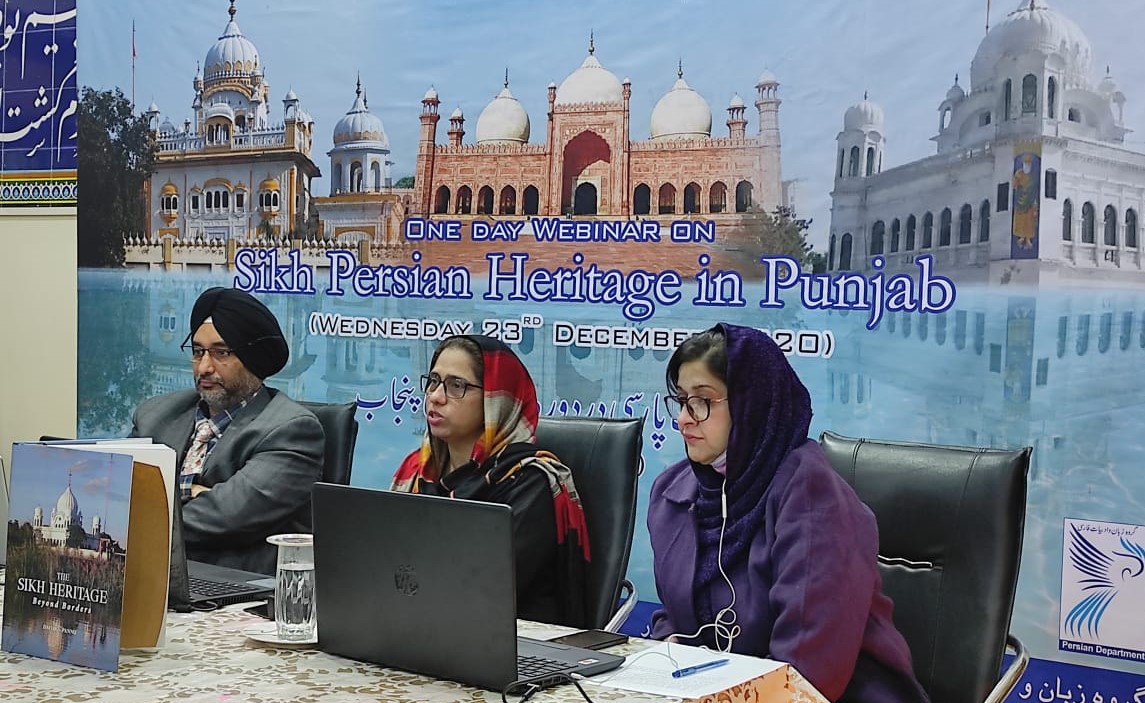 Persian Department Lahore College for Women University, Lahore has opened a new avenue in the field of research in Persian history by organizing Webinar on "Sikh Persian Heritage in Punjab". Today, on 23rd December 2020, in this regard second Webinar was organized in Persian Department LCWU, Lahore where keeping in view Covid-19 Situation a large number of scholars and students attended the Webinar online.
Chief Guest of the Webinar was Dr. Dalvir Singh Pannu from California, writer of the Book "The Sikh Heritage: Beyond Boarders". Vice Chancellor Prof.Dr. Bushra Mirza also graced the Webinar with her presence. She in her welcome address thanked and welcomed the honourable guest, appreciated Persian Department's efforts towards research and collaboration of languages for bringing nations  closer.
Dr. Dalvir Singh in his valuable speech highlighted the importance of Persian language and research through Persian manuscripts. He also expressed hope that research in this filed will remove the ambiguities and make the face of history clear. COD Persian Prof. Dr. Faleeha Zahra Kazmi in her closing address thanked Dr. Dalvir Singh Pannu for sharing his valuable research and views and added that in future students of Persian department will collaborate with Dr. Dalvir Singh Pannu in Persian Sikh Heritage studies. In the end beautiful bouquets were presented to the honorable guest and a delightful tea was served.