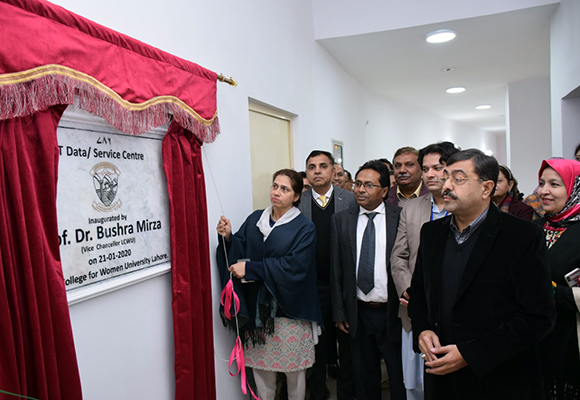 Prof. Dr. Bushra Mirza, Vice Chancellor Lahore College for Women University inaugurated IT Data / Service Centre in the University. The inauguration ceremony was held at IT Department LCWU, Lahore. Speaking at the occasion, the VC LCWU Prof. Dr. Bushra Mirza said,
''I am truly delighted to be here to inaugurate IT DATA  Centre, This is yet another landmark in the landscape of the university, I am truly impressed by the growth of modern amenities and infrastructure, I hope that the potential of IT Data Center will be fully utilized by the students in general and IT students in particular.''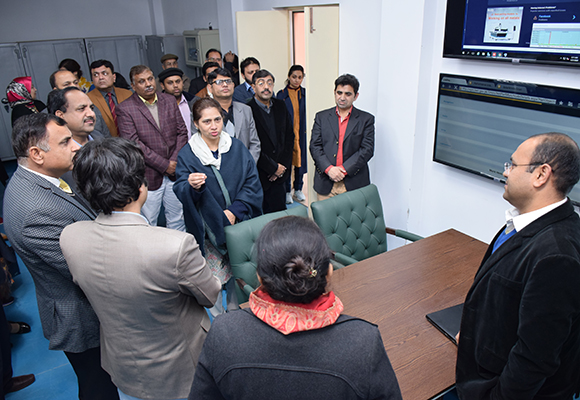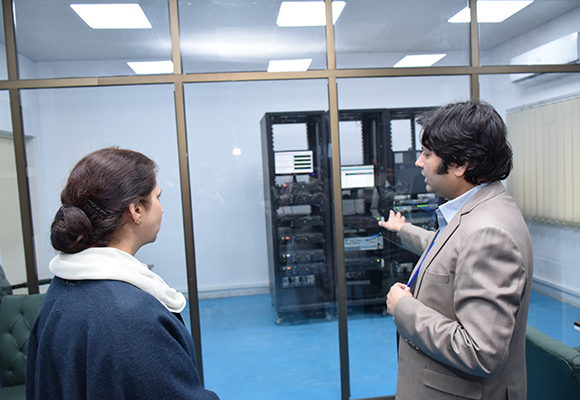 Dr. Muhammad Abuzar fahiem Chairperson of Computer Science Department & Director IT said that keeping in mind the imperative needs of technological advancement, LCWU has established a state-of-the-art Data Center.LCWU is connected securely with Data Center for Data communication.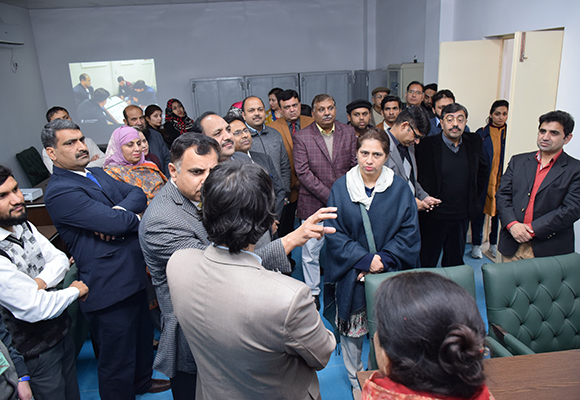 The Centre is established on an area of 2275 Square Feet with a funding of 5.688 Million provided by Higher Education Commission of Pakistan. The Centre would act as a hub for close interaction of IT Staff for the seamless provision of IT Services throughout the University. Through the establishment of this Centre, the University would be able to implement Domain, Exchange, Storage, FTP, NMS, Web, Proxy, etc. services. This Centre would also play a pivotal role in the computerization of the University and implementing its own University Management System. The Centre would open new horizons of IT Services for the faculty, staff and students of the University and would further the quality research and teaching of the University.
The Vice Chancellor appreciated the efforts of all stake holders, especially the IT Team, in establishing this Centre.
The ceremony was attended by Director IT, Deans, and Staff of Lahore College for women University.