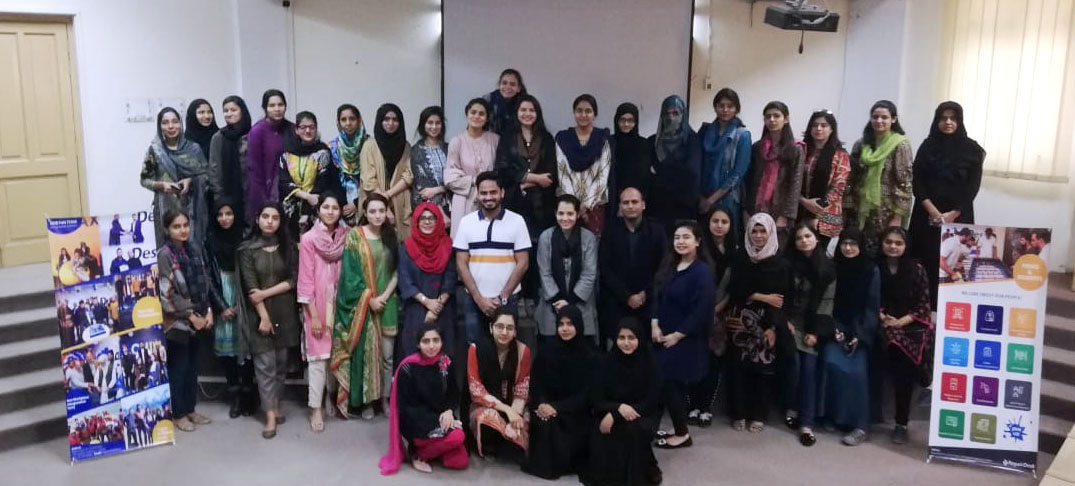 February 20, 2020: The CCJP hosted a recruitment drive carried out by Repair Desk to hire final year Computer Sciences students for the positions of Business Development, PHP and Quality Assurance.
Repair Desk deals with a cloud Point-of-Sale software, engineered specifically for small and medium-sized computer, cellphone, watch, jewelry, electronics or any type of repair stores that help techs to better track repair jobs, manage inventory & multiple store locations.
HR team from Repair Desk visited the campus and conducted recruitment test for the students. 37 students from Computer Sciences department appeared for the test. Students were given an option to choose among Programming, Quality Assurance and Business Analysis tests.