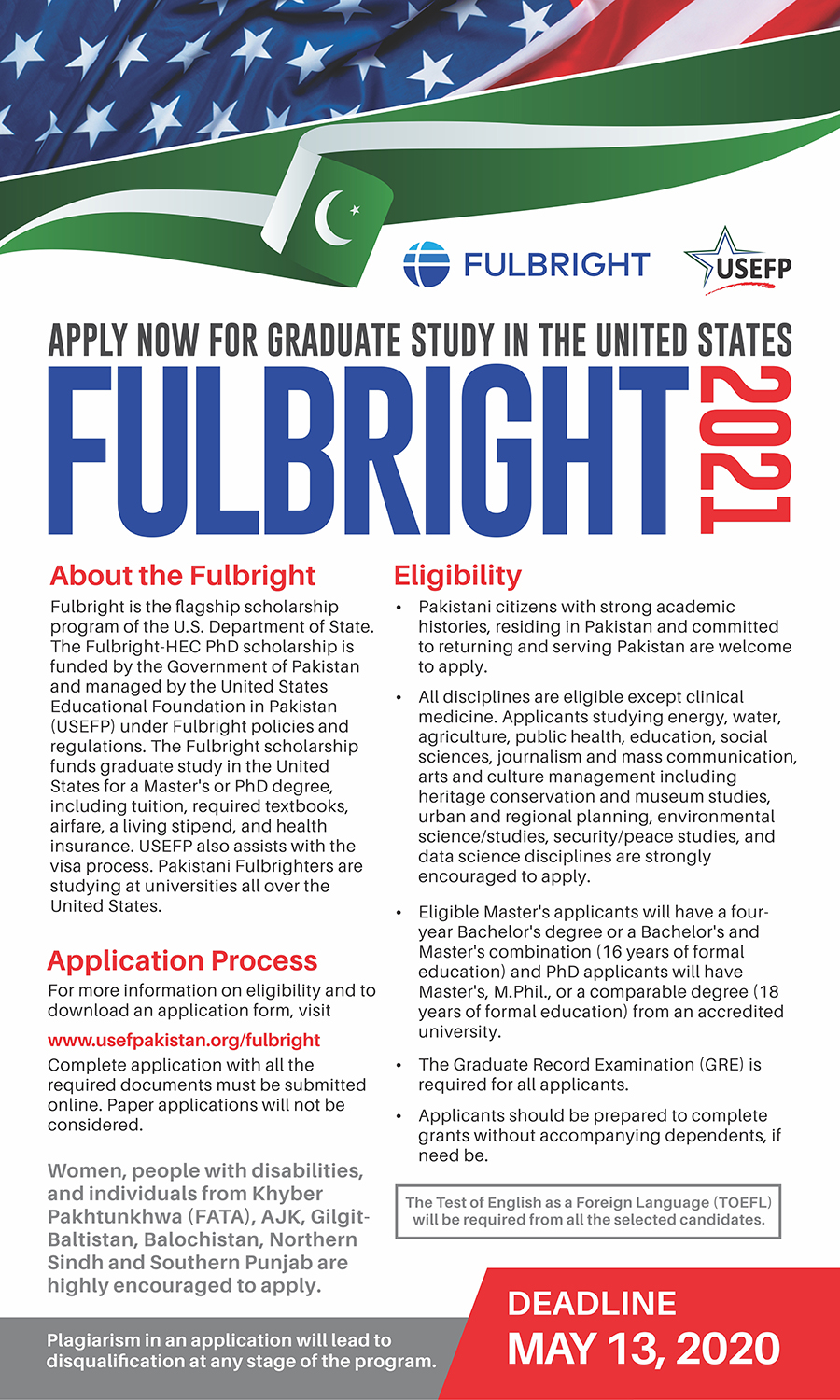 Fulbright MS and PhD scholarships for which deadline to apply is May 13, 2020 which is funded by the Government of Pakistan and managed by the United States Educational Foundation in Pakistan (USEFP) under Fulbright policies and regulations.

Higher Education Commission (HEC) Islamabad is arranging a video conference session with your university through its Video Conference Team on Monday, April 6, 2020 from 11:00AM to 1:00PM, for orientation of the said scholarship where USEFP and HEC will brief the universities and potential applicants/students of universities.

The undersigned has been directed to request you to direct University's Administration to get this information disseminate among relevant students so that maximum number of students attend the video conference session to avail this scholarship opportunity.