On " World Architecture Day" - a session with Former President Institute of Architects Pakistan  Architect Ali Qazi - CEO OmD Associates was conducted at Architecture Department Lahore College for Women University.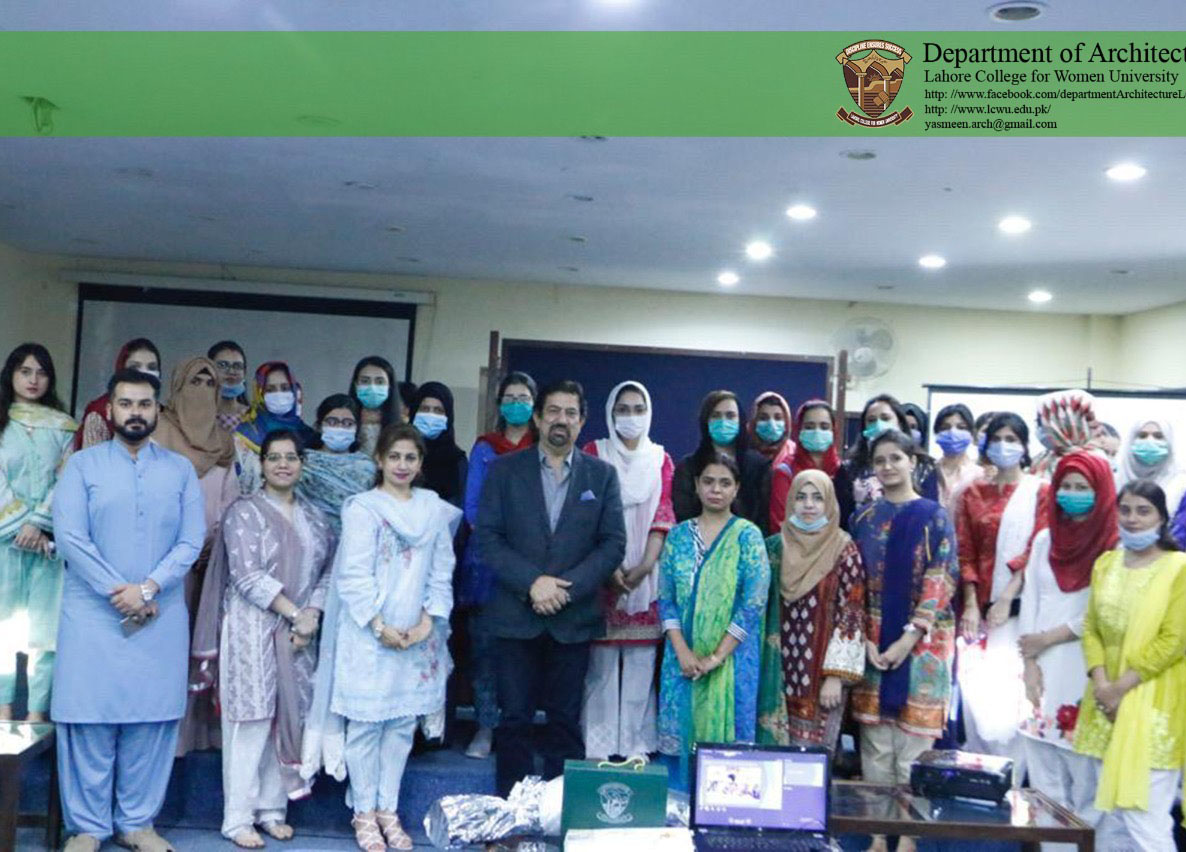 Mr Qazi who is the recipient of prestigious Royal Institute of British Architecture RIBA Presidents Medal in 2017, concisely elaborated the efficient measures for post Covid 19 considerations to the forum. The issues of accessibility , effective housing facility and infrastructural requirements pertaining to Pakistan were also detailed in his lecture .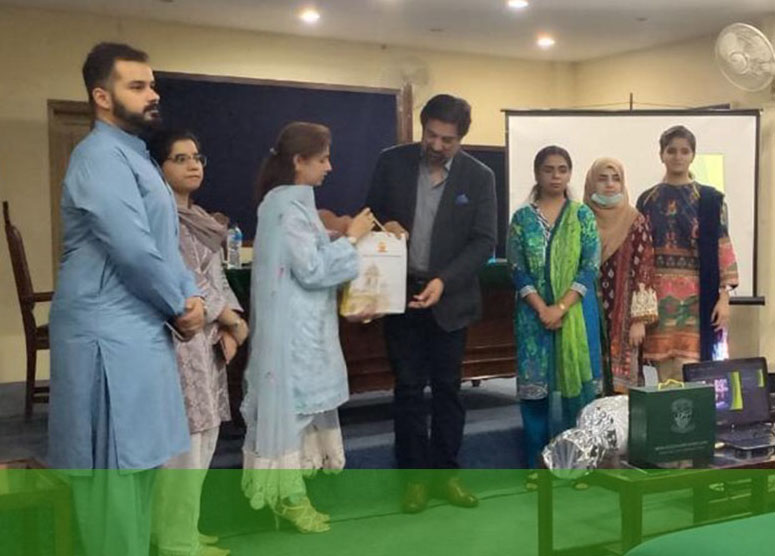 The students of B- Arch Session 2016-21Thesis Design Studio - I gave enthusiastic presentation of their research and design projects. Mr Qazi reviewed and gave an energetic appreciation as well as guidance to students and faculty of Architecture Department LCWU.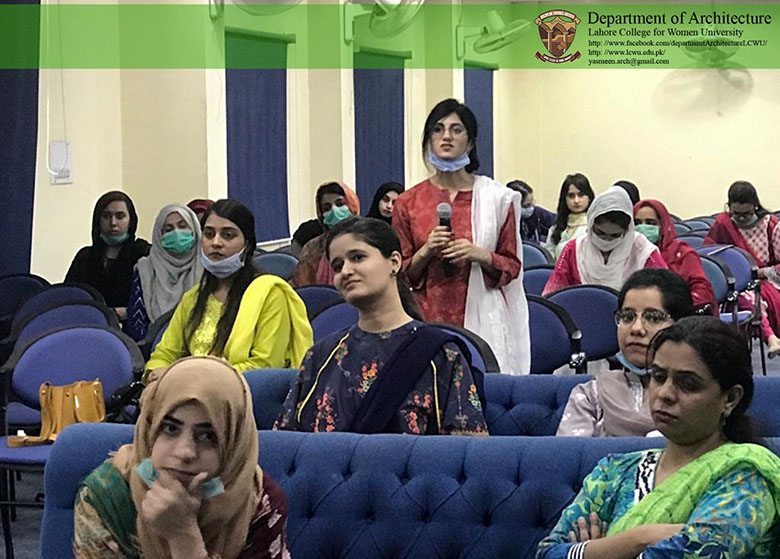 Architect Yasmeen Maan , Incharge Architecture Deptt, in her presentation gave an overview of Department, research groups, Post Graduate initiatives , accord of collaborations and It's alumni .The session concluded with a note of Thanks by Lecturer Maryam Jameel and a group photo session