Directorate of Faculty Development and Internationalization has organized a Online session by Prof. Gul Sadiq Afshan M. Sc, M. Phil, Ph. D, Founder – Bio Molecular Eng. Program Milwaukee School of Engineering (MSOE) on "Professional Trainings and Skills" on Monday 12th April 2021 from 10 am to 12pm.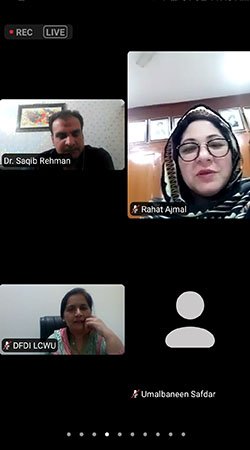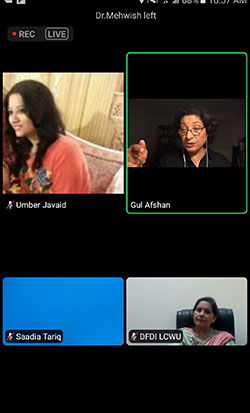 Prof Gul welcomed  Dr Bushra Mirza , Vice Chancellor, LCWU and participants. The Opening Remarks were given by Dr Bushra Mirza Vice Chancellor, LCWU, Lahore.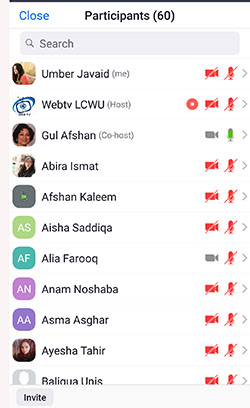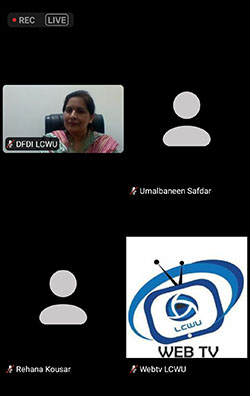 It was a very informative, interactive and engaging session. The session attended by the faculty of LCWU of Lahore College for Women University. It was a great opportunity provided to the faculty of LCWU to learn and enhance the skills for their professional development.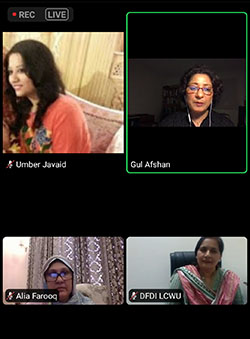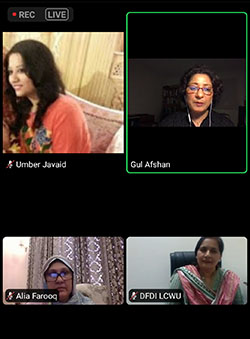 In the end, Prof.Gul gave vote of tanks to Dr.Anjum Tahira, Director DFDI and LCWU.