February 24, 2021: The message of Kashmiris  is effectively reaching all over the world thanks to the new generation. Students can shake up the international community through social media. The bitter reality of India's aggressive occupation of Kashmir and human rights violations calls into question the legitimacy of the United Nations. The sun of Kashmir's independence is about to rise. These views were expressed by the speakers while addressing the Kashmir Solidarity Conference at Lahore College for Women University (LCWU).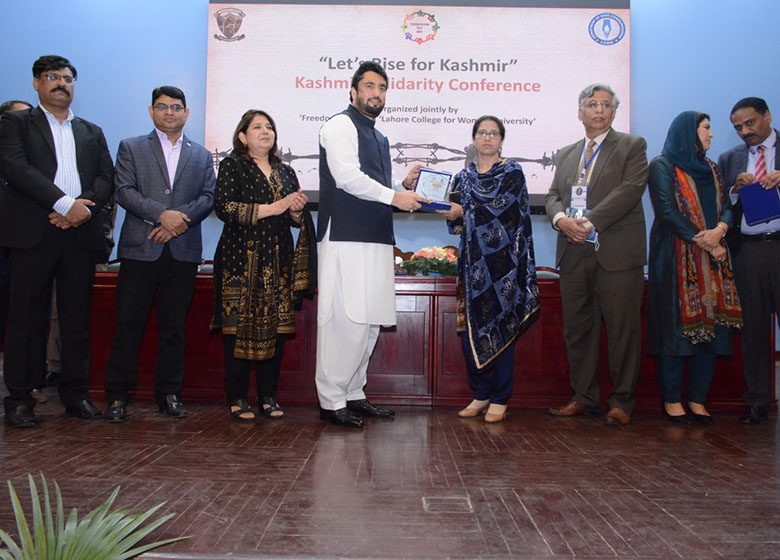 The conference was addressed by Chairman Kashmir Committee and Federal Minister Shehar Yar Afridi, Vice Chancellor Prof Dr Bushra Mirza,  analyst Salman Abid, Head of Freedom for All Munzar Elahi, Chairperson Punjab Women Protection Kaniz Fatima and Chairman Kashmir Committee Rai Nawaz Kharal. The conference was jointly organized by the Department of Mass Communication and the NGO Freedom for All. The conference was attended by Deans, Directors, Heads of Departments and students from various departments. To highlight the atrocities committed in Occupied Kashmir and Indian barbarism, the students presented a play. The  Department of Fine Arts exhibited paintings which were inaugurated by Federal Minister Shehryar Khan Afridi and vice chancellor Prof. Dr. Bushra Mirza.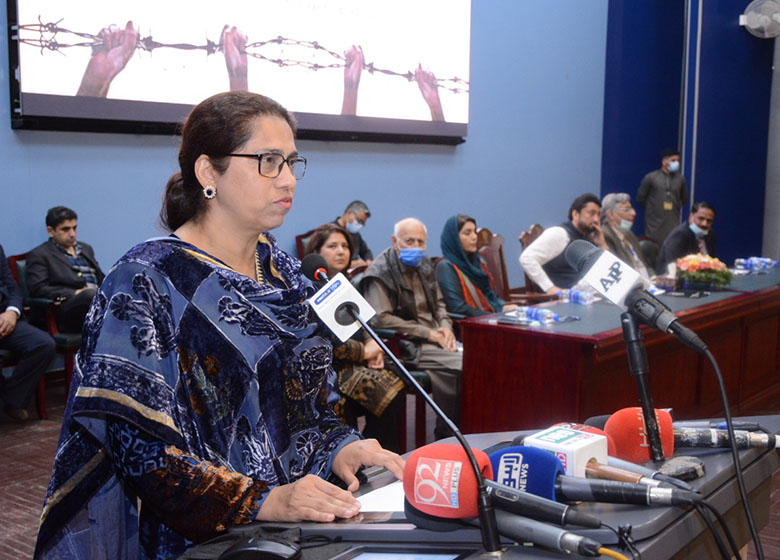 At the suggestion of Shehryar Afridi, the conference participants observed a minute of silence in solidarity with the Kashmiris. Shehryar Afridi said that humanity has been sobbing in Kashmir for 150 years. It is important for today's women to understand the persecution of Kashmiris. It is necessary to know why Kashmiris are not getting freedom despite their sacrifices. Chairman Kashmir Committee said that we need to work hard for the independence of Kashmir. The world is silent on the atrocities committed against Kashmiris. We have to break this silence. We have to raise our voice in favor of Kashmiris. Vice Chancellor Prof. Dr. Bushra Mirza said that in occupied Kashmir those who raise their voice are put in jails. We have to use every forum to raise our voice for Kashmiris.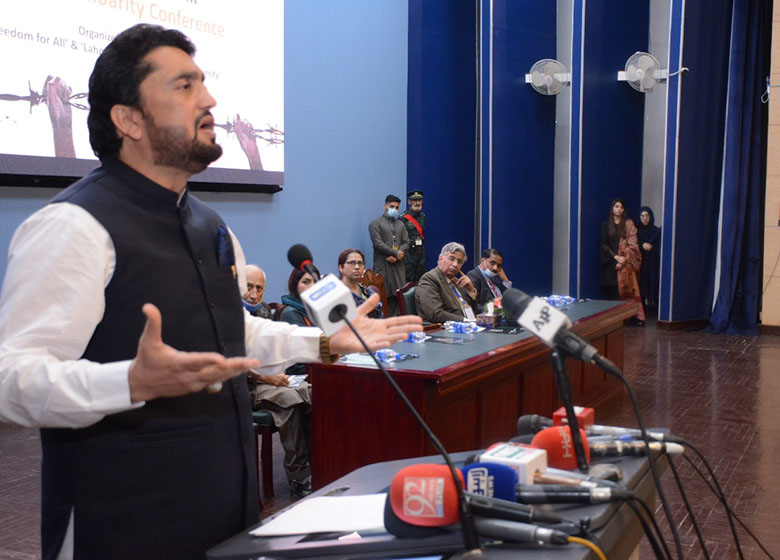 Dr. Bushra Mirza said that holding conferences on such topics in educational institutions is welcome. India has imposed curfew in occupied Kashmir for more than a year and a half. The international community and the UN should take note of the barbarism and oppression in occupied Kashmir. Lahore College for Women University will continue to raise the voice of unarmed Kashmiri sisters and brothers. Dr. Anjum Zia, Chairperson, Department of Mass Communication, said that war  is fought not only on the battlefield but also through pen and social media. Munzar Elahi said that the vision of the younger generation regarding Kashmir needs to be more clarified. The sun of independence will soon rise in Kashmir. Kaniz Fatima said that the fate of the people of the region would change only after the Kashmir dispute was resolved. The international community must find an immediate solution to this problem