Directorate of Faculty Development & Internationalisation (DFDI), LCWU has organized a series of 6 training sessions on "Career & Professional skill sets Development" by the resource person Prof.Dr.Gul Sadiq Afshan Milwaukee School of Engineering (MSOE),USA from April –  July, 2021. Participants took great interest in interactive lectures by Dr.Gull on different topics on 1)Professional Trainings and Skills, 2)Servant Leadership, 3)How to Be a Productive Leader as an Educator, 4)Thinking out of a box as a teacher and as an administrator, 5)Formative and Summative Assessment, 6)Communication ESL.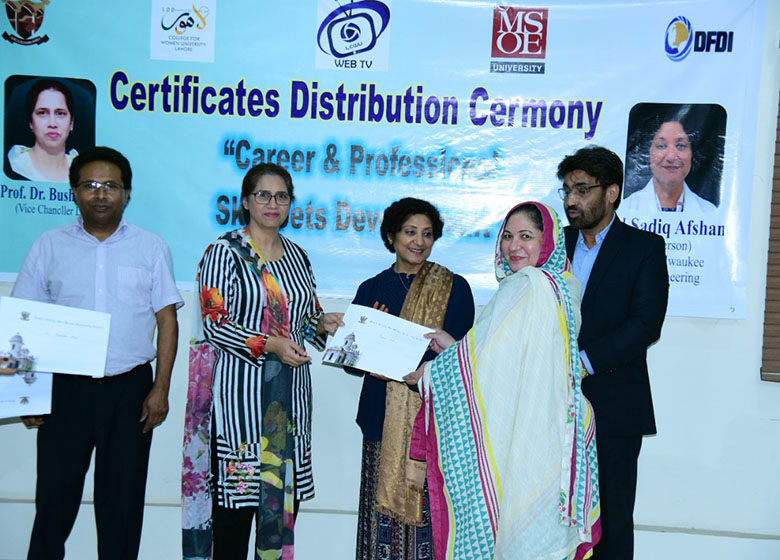 More than 60 faculty members from different Departments of  LCWU participated in this training sessions from which 4 session has conducted online and 2 session has conducted physical by Dr.Gull.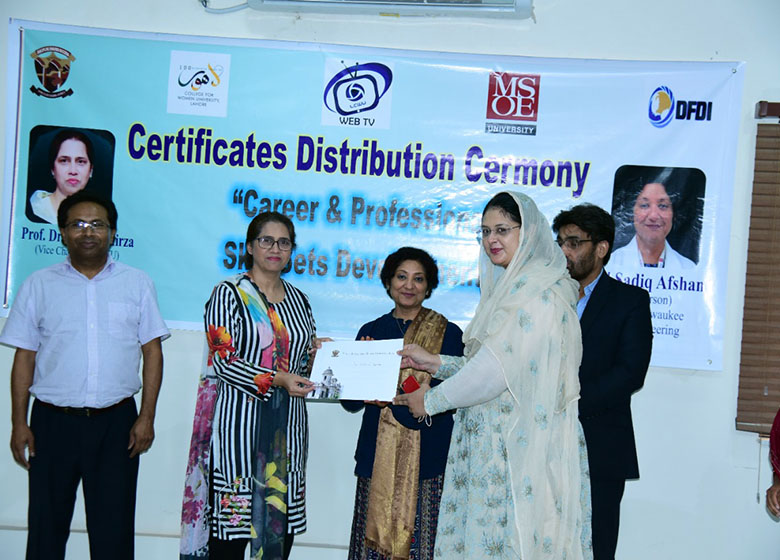 The closing ceremony was graced by Prof.Dr. Bushra Mirza, Vice Chancellor, LCWU, Mr.Muhammad Afzal, Dean Faculty of Arts and Social Sciences,LCWU, Mr.Intesar Ahmad Dean Faculty of Engineering and Technology,LCWU and Chairperson of Different Departments of LCWU.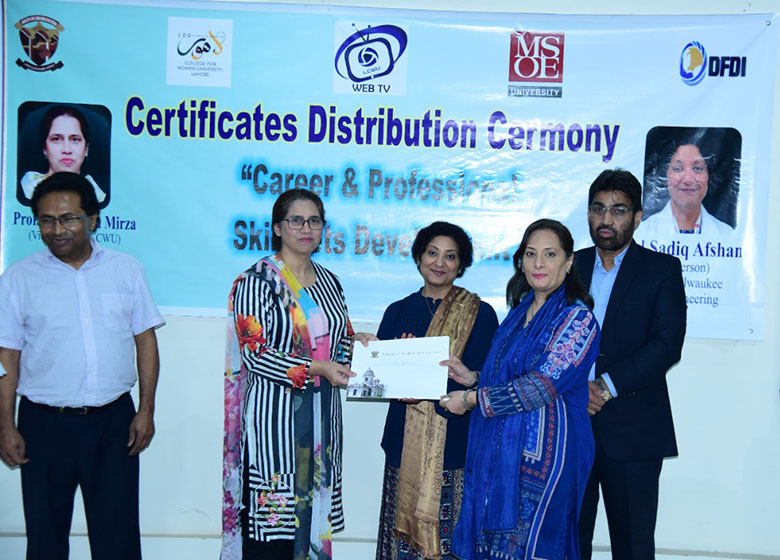 The chief guest distributed the certificates among the participants, resource persons and Organizing Committee. Dr. Bushra highly appreciated the efforts of DFDI for organizing such kind of useful Training. The organizing committee was comprised of Dr. Anjum Tahira, Director DFDI, Ms. Umber Javaid and Ms.Umal Baneen as Coordinators.  A much-appreciated support was provided by Mr. Azam Akram and Ms.Rozina Shafique.