The Statistics Poster Competition 2021, titled as "Let the data speak" was organized by the Department of Statistics, LCWU in collaboration with ORIC for the 100 years celebrations of LCWU. The purpose of competition was to bring together young researchers and practitioners. The event had provided a forum to showcase the research, share and discuss ways to improve the access to knowledge, and promote interdisciplinary collaborations.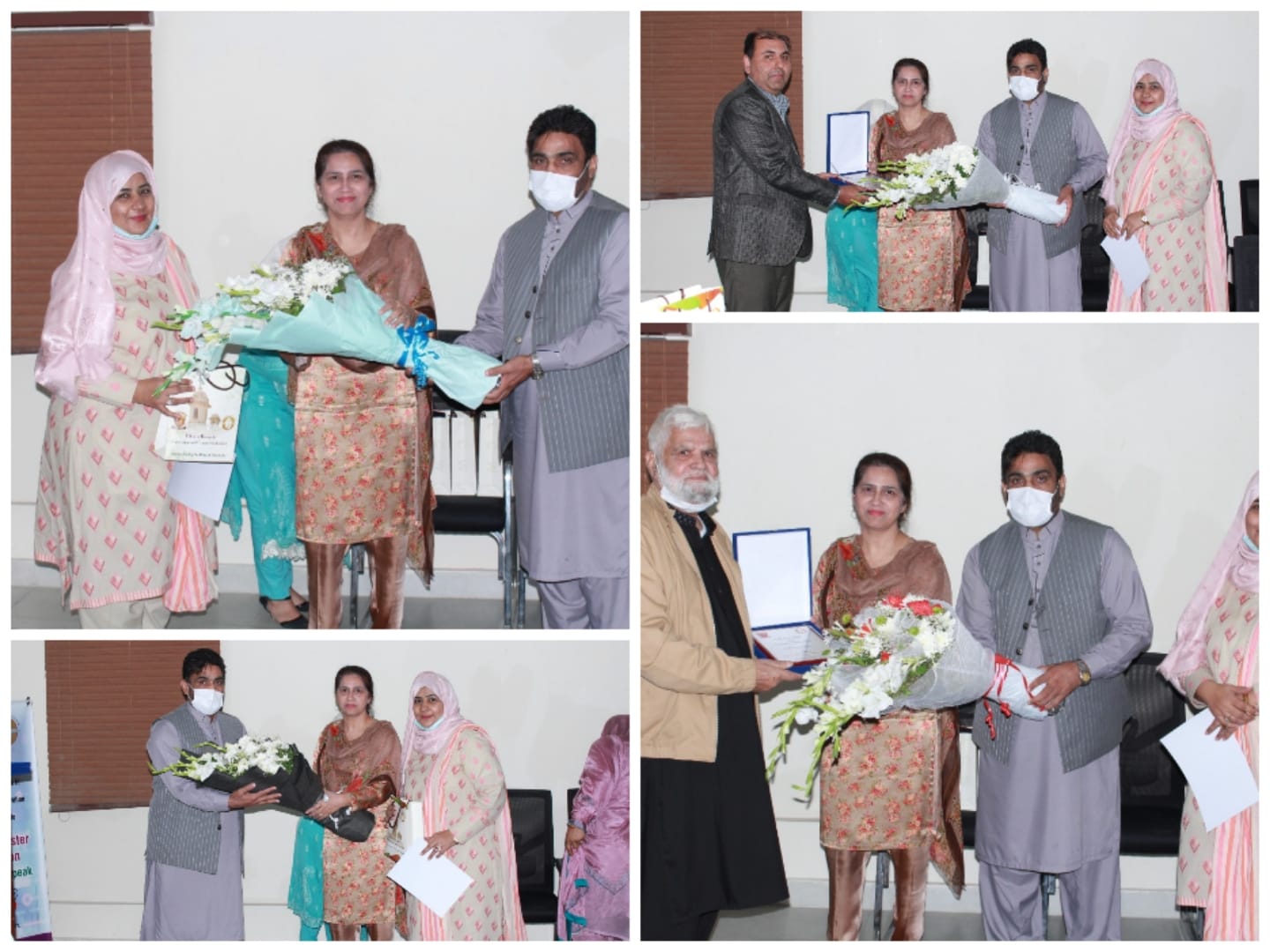 The worthy Vice Chancellor Dr. Bushra Mirza, honorable Dean Faculty of Arts and Social Sciences Dr. Muhammad Afzal, Director ORIC, judges and guests graced the event with their kind presence.
Total 53 posters were presented in this competition under the categories BS, MS and Ph.D. The other departments also participated in the competition. The posters were evaluated by the honorable judges Prof. Dr. Mian Mohammad Hanif, Prof. Dr. Ayesha Roohi, Dr. Jamal Abdul Nasir, Ms. Mahnaz Makhdoom and Dr. Sharqa Hashmi.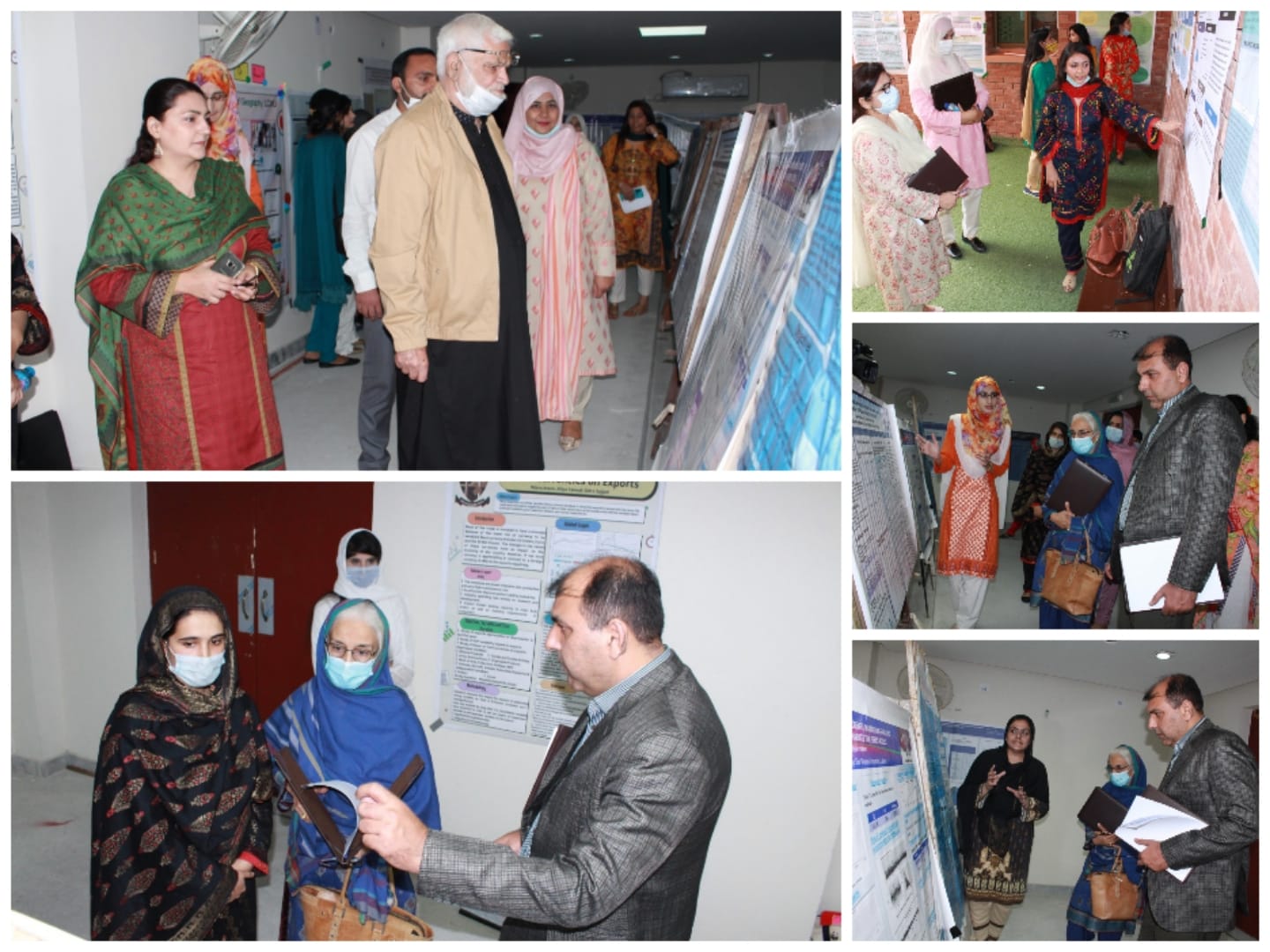 The Chairperson of Statistics Department, Dr. Asifa Kamal shared her views about the event and highlighted the achievements of Statistics Department of LCWU on national and international levels. The worthy Vice Chancellor, Dr. Bushra Mirza addressed the gathering and appreciated the participants. Dr. Hanif highlighted the role of Statistics as a subject in our society.
All the participants' research work was appreciated by judges. Members of jury valued the presenter's hard work and enthusiasm then announced the winners among them.
The 1st, 2nd and 3rd positions in the MS. Thesis (Mathematical Statistics) were achieved by Aqsa Rafique, Mehak Taufiq and Jiya Amir. The 1st position in MS. Thesis (Applied Statistics) was obtained by Sadaf Malik, and Tanzila Noor & Adan Kamran got 2nd positions. The 3rd position was secured by Faiza Ilyas.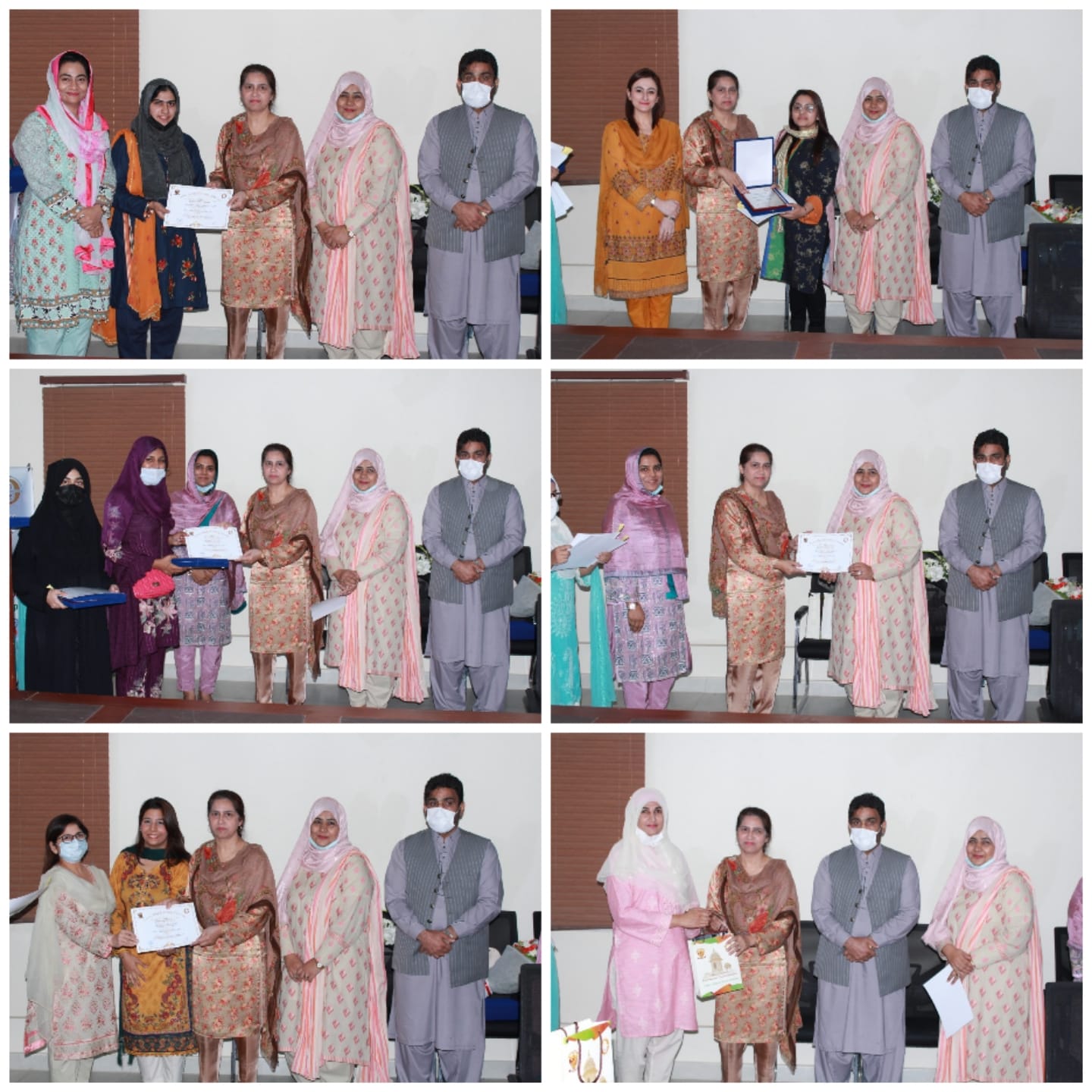 Similarly, in BS. Thesis (Mathematical Statistics), 1st  position was secured by Neeha Aamer and Aqsa Rafique, the 2nd and 3rd position holders were Aatik Riaz and Fatima Majeed respectively. In BS (Applied Statistics) 1st place was secured by Sana Nazir, Ayesha Mumtaz got 2nd position and 3rd position was secured by Iqsa Waseem & Areej Arshad.
In the BS (Project) category, the 1st, 2nd and 3rd position holders were Afrah Hafeez, Humera Afzal and Ayesha Sadiq respectively. The 1st , 2nd and 3rd positions in other departments category were attained by Nazish (Applied Psychology), Sidra Rasheed (Geography) and Saira Arshad (Economics) respectively.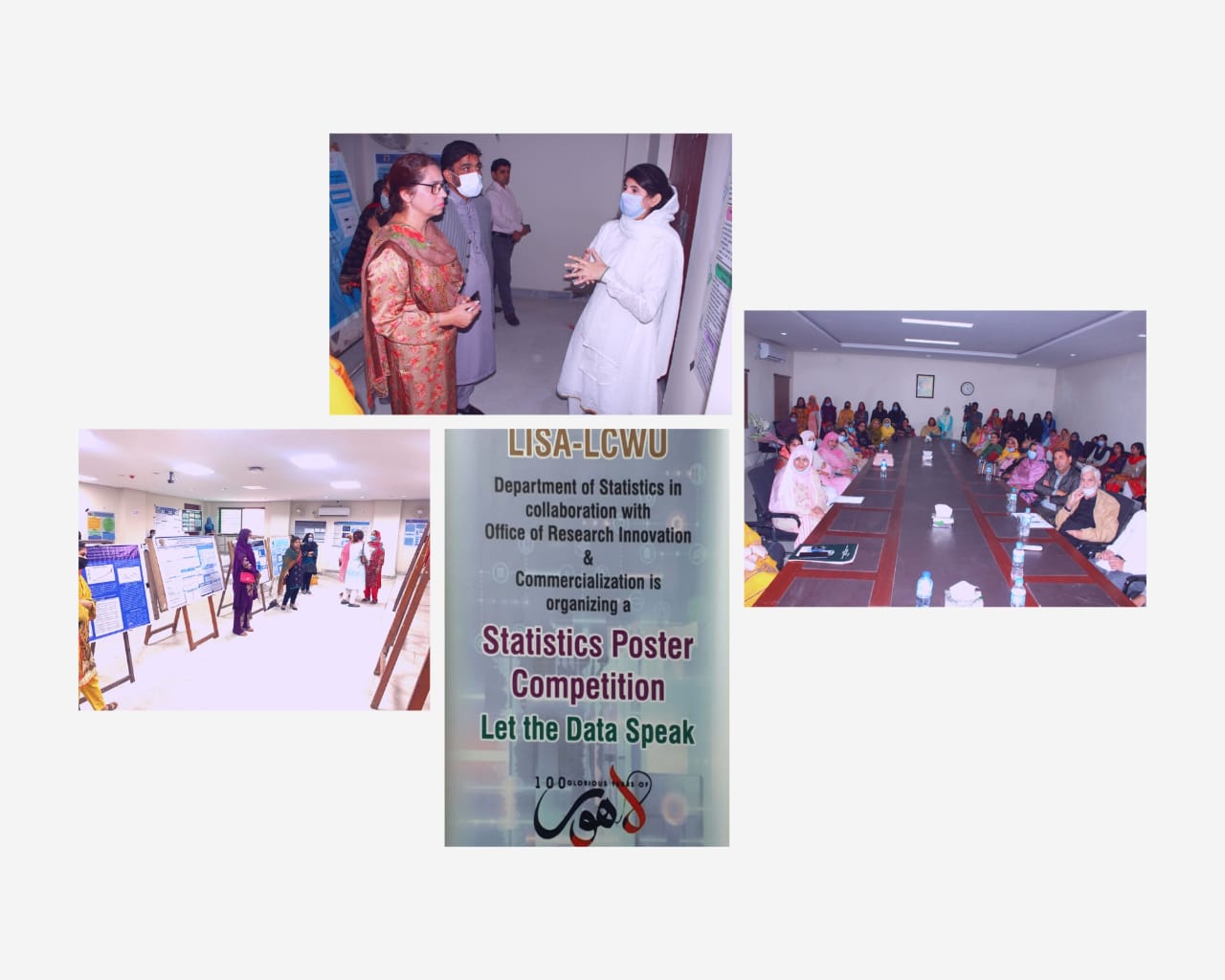 Dr. Asifa Kamal, Chairperson of the Department thanked the respected Dean and worthy Vice Chancellor for their valuable time. Chairperson, Dean and Vice Chancellor presented the bouquets and souvenirs to the respected Judges of the competition.
Dr. Aqsa Shabbir, Director ORIC and her team was thanked for their support and guidance in organizing the event. All the persons involved were appreciated for their efforts in making the event a success.
Towards the end, Dr. Asifa Kamal acknowledged the contributions of all the faculty members in uplifting the department with their endless efforts and proficiency.