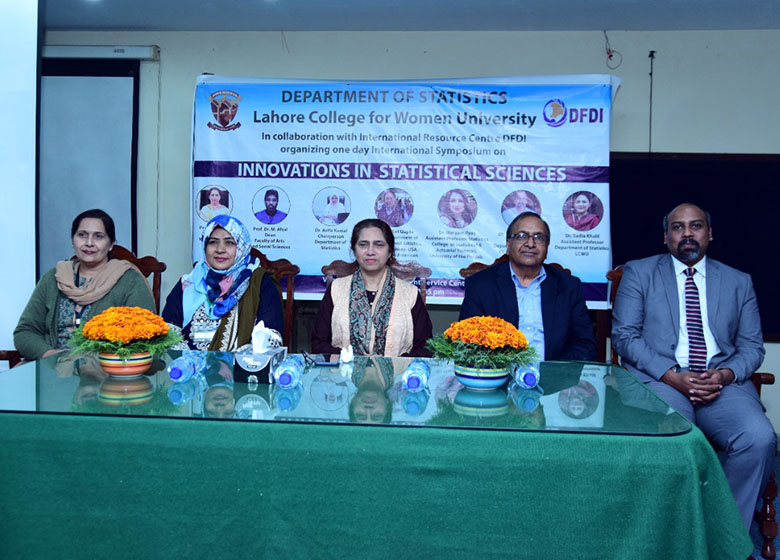 The International symposium, 2022 "Innovations in Statistical Sciences" has been organized by the Department of Statistics in collaboration with International Resource Centre,  Directorate of Faculty Development & Internationalization (DFDI) of Lahore College for Women University (LCWU) on 12th December, 2022.
Dean faculty of Arts and Social sciences Dr. Muhammad Afzal inaugurated the event and appreciated the department for outstanding progress it has exhibited in the past several years.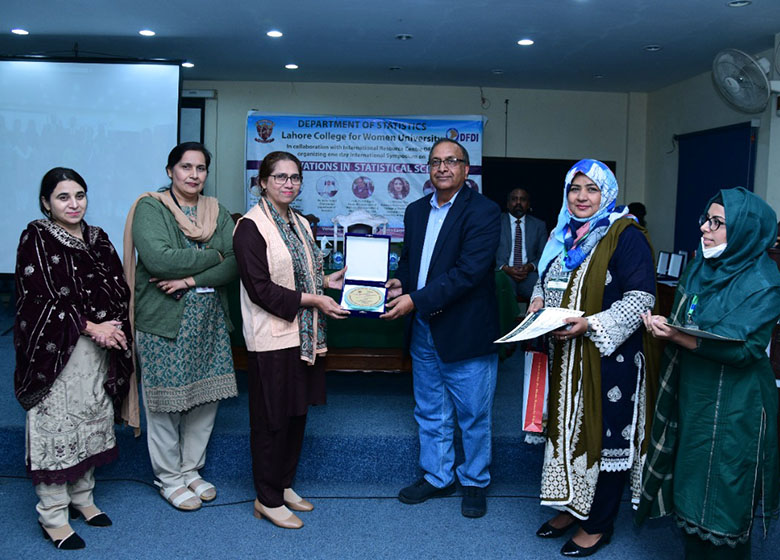 The speakers were Dr. Sat Gupta, Professor and head of department of mathematics and Statistics from the University of North Carolina, Greensboro USA, Dr. Maryam Ilyas from Punjab University, Dr. Sadia Khalil from Lahore College for Women University and Dr. Sharoon Hanook, chairperson department of statistics, Forman Christian, College. they shared their phenomenal researches and dynamic knowledge with the participants. Dr. Asifa Kamal, Chairperson, Department of statistics thanked the guests for sharing their exceptional knowledge, making it an insightful and learning session for the participants. The honorable Vice Chancellor Dr. Bushra Mirza graced the event at the closing ceremony.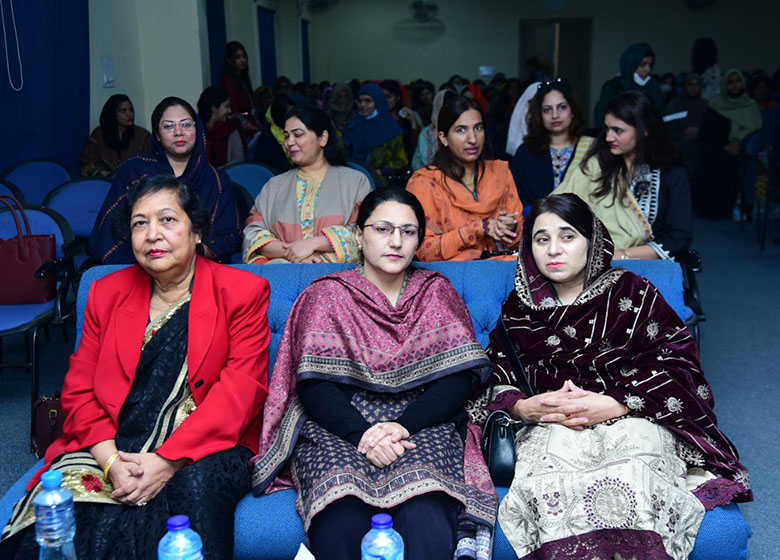 Speaking at the occasion, she emphasized that as a researcher she understands the importance of statistics and its role cannot be denied at any level. She appreciated the departmental efforts in uplifting its position and also the role of organizers.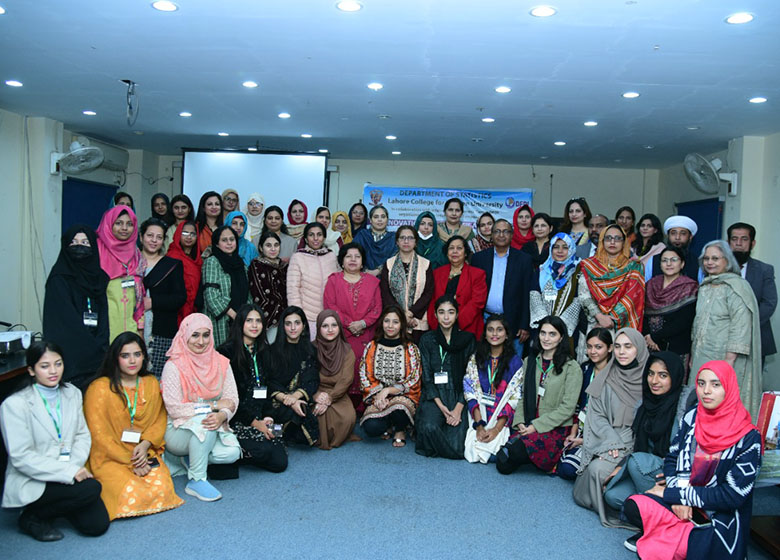 During the closing ceremony souvenirs and certificates were presented to the speakers and organizers. Overall this seminar highly contributed to the enhancement of application of statistics in various fields.