Faculty of Management & Administrative Sciences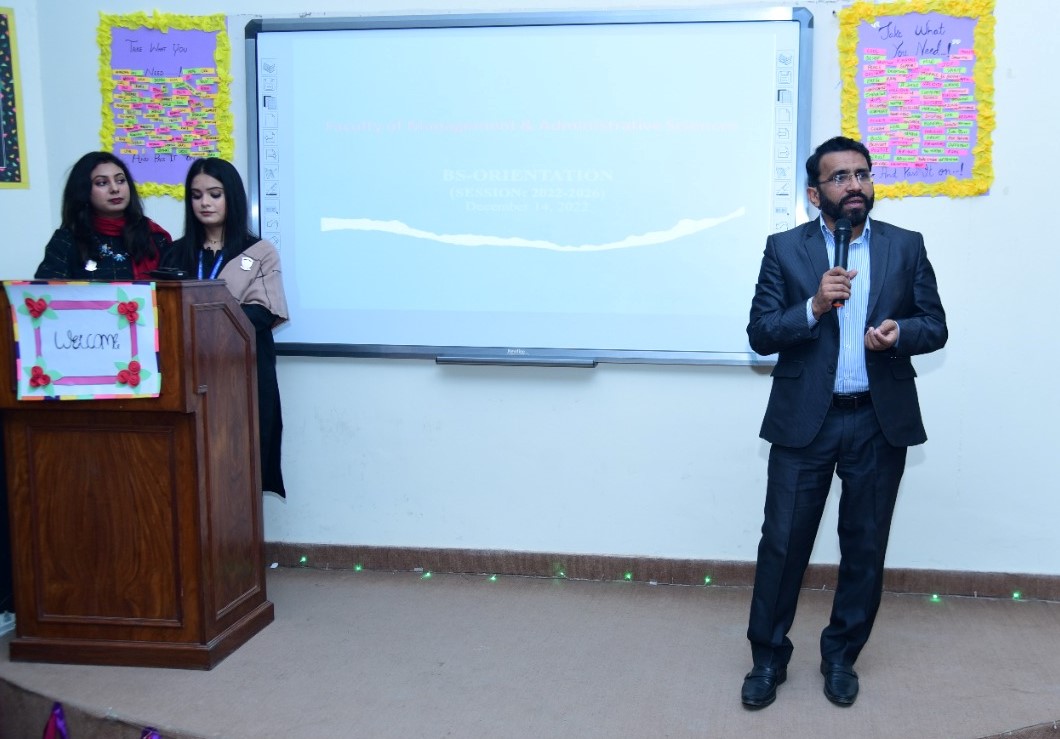 The orientation for Under Graduate BS session 2022 - 2026 was arranged by the Faculty of Management and Administrative Sciences on 14 of December, 2022. Newly admitted students from BBA (regular), BBA (self-support), B.Com and BPA programs took active participation. The event started with the recitation of verses from The Holy Quran.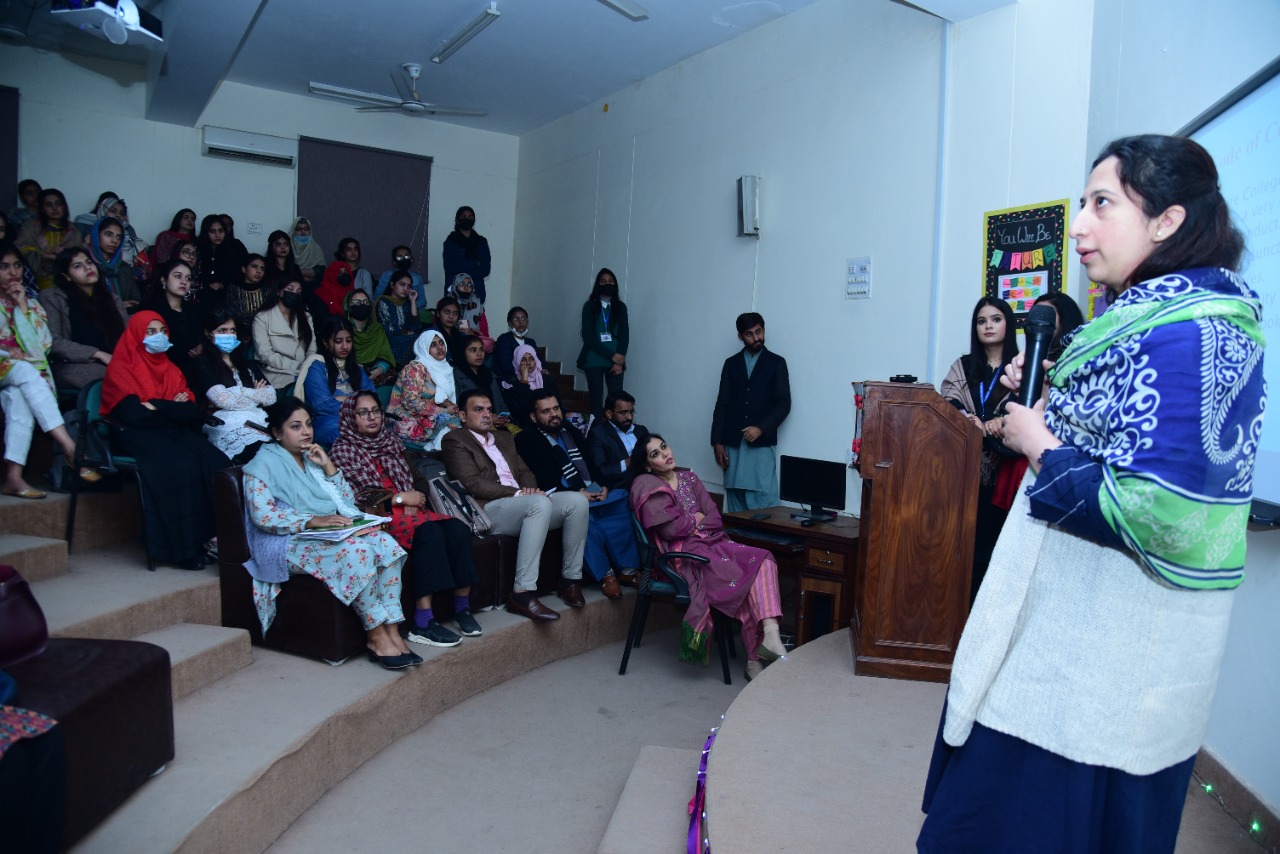 Afterwards program coordinators presented the department overview and code of conduct for the students. HoD Management Sciences Dr. Muhammad Fiaz and Incharge, Public Administration Dr. Sobia Hassan welcomed the students. A University visit was arranged for the newly enrolled students afterwards they attended food gala arranged within the department.