The Department of Biotechnology LCWU organized a seminar on 'Awareness of Importance of Blood Donation' to mark April 7th, as World Health Day 2022. This seminar was arranged as part of project 'The Red Bucket' to meet Sustainable development goal 3 "Good Health and well Being" under the umbrella of "Active Citizen Program" by British Council.  The project emphasizes on eradicating the misconceptions about blood donation culture in Pakistan.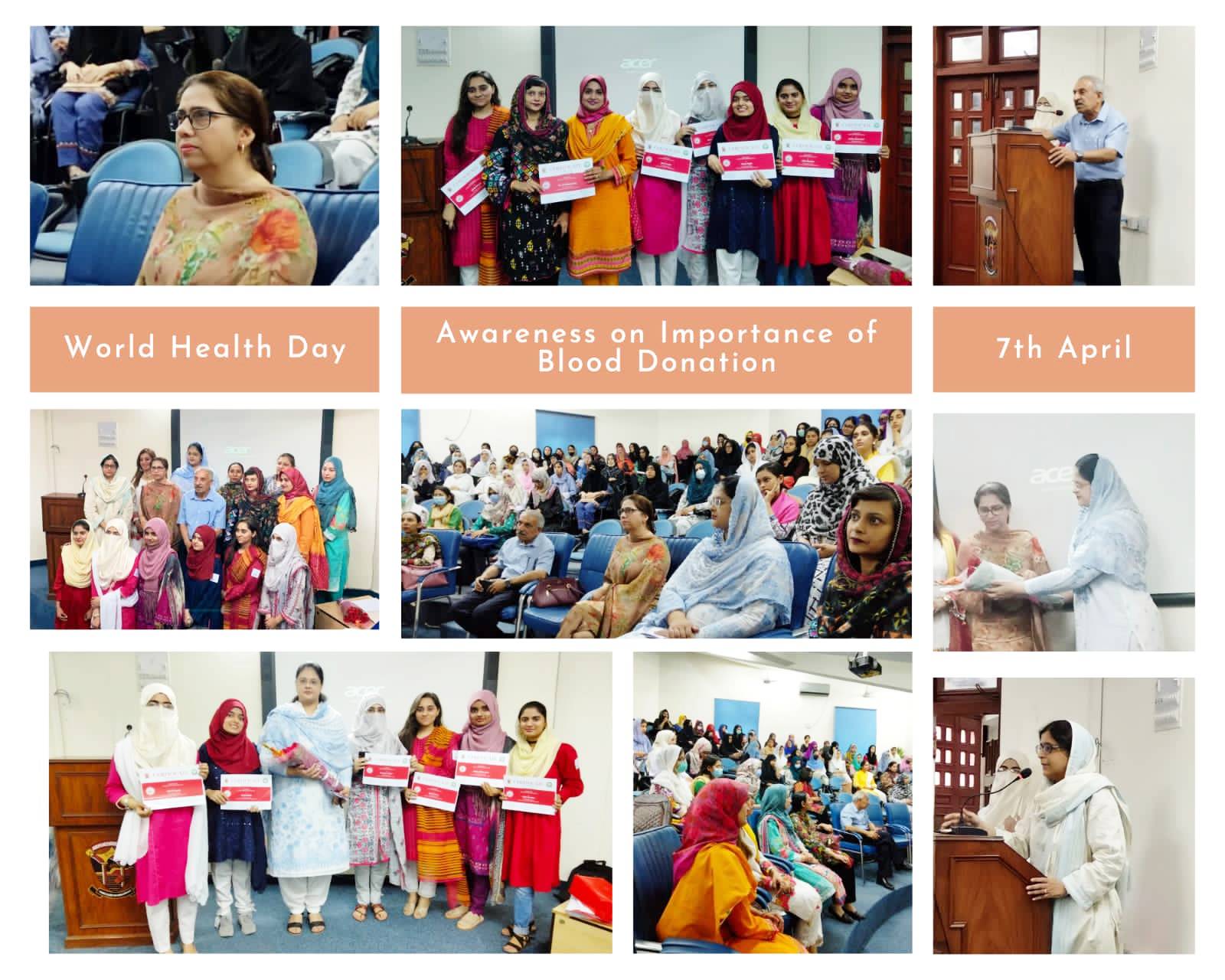 The Honorable Chief Guest Prof. Dr. Bushra Mirza, Vice Chancellor LCWU and Dr. Bisma Chaudhry, Head, ACP, graced the occasion with their presence. The respectable guest speakers Major Tariq Maqbool, HOD Blood Management Department, Sundas Foundation and Dr. Saira, a renowned Hematologist at Sundas Foundation are distinguished personalities in this area of expertise and their efforts have been acknowledged on multiple platforms. The speakers addressed the students and emphasized on Importance of Blood Donation for Thalassemia and Hemophilia patients across Pakistan. They urged the youth particularly to be the next hero by being the next donor.
The Chief Guest also appreciated the department and expected that she would be looking forward to have more events like this as they not only spread awareness among the society but also provide us an an opportunity to thank Allah for the blessings we have.
The organizers consider this as the first step towards raising awareness on the topic and are hopeful about future endeavors.