A Memorandum of Understanding (MoU) signed between the Lahore College for Women University & University of OKARA seeks to build various International Research Consortium's involving leading National and International institutions of higher learning. These consortium's will be for various disciplines of sciences, social sciences and humanities. Moreover, building academia-industry linkages was also part of the understanding.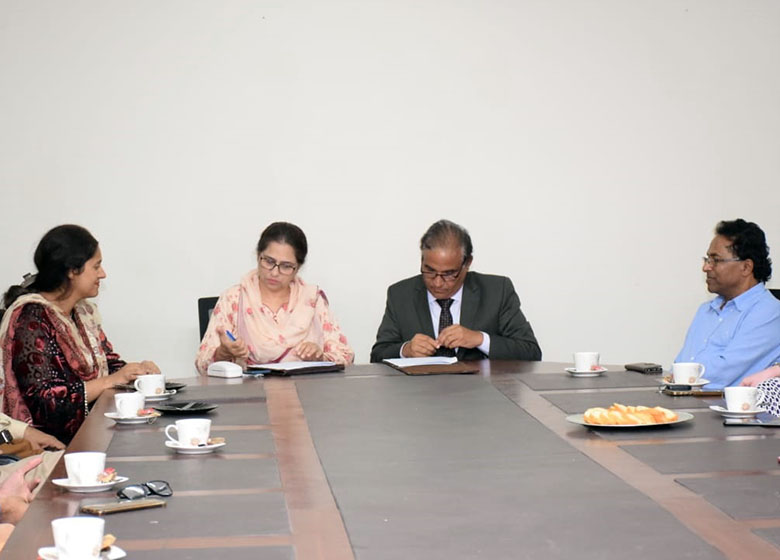 Speaking at the signing ceremony , Dr Bushra Mirza regarded the MoU as a major stepping stone towards bringing national and global academic community on a platform where they could share innovative ideas, initiate joint research ventures, take advantage from common expertise and give their teachers and students broader exposure.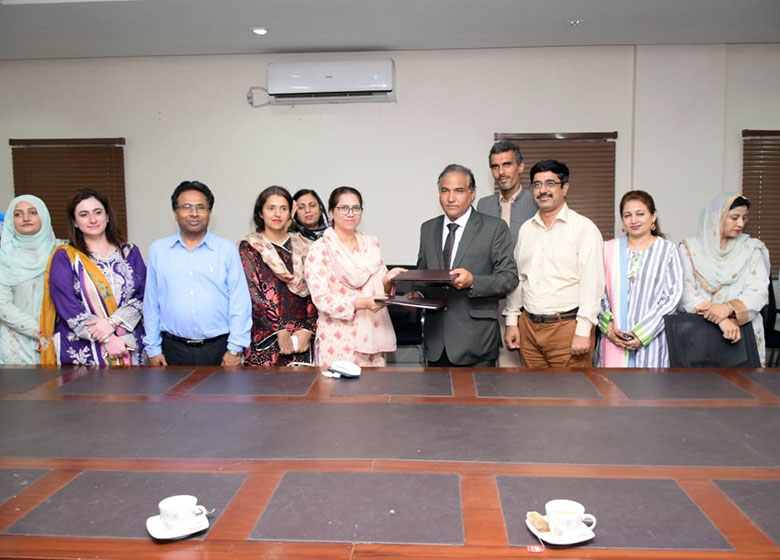 According to the MoU, the two universities will also be collaborating in various crucial areas of research including genome editing, genetic studies, biodiversity and food security. Moreover, all other disciplines of sciences and social sciences will also have opportunities to collaborate.
Dean Faculty of Engineering and technology LCWU Dr Intsar Ahmad, Dr Aqsa Shabbir Director ORIC LCWU and Registrar UO Dr Muhammad Tahir Khan were also present.