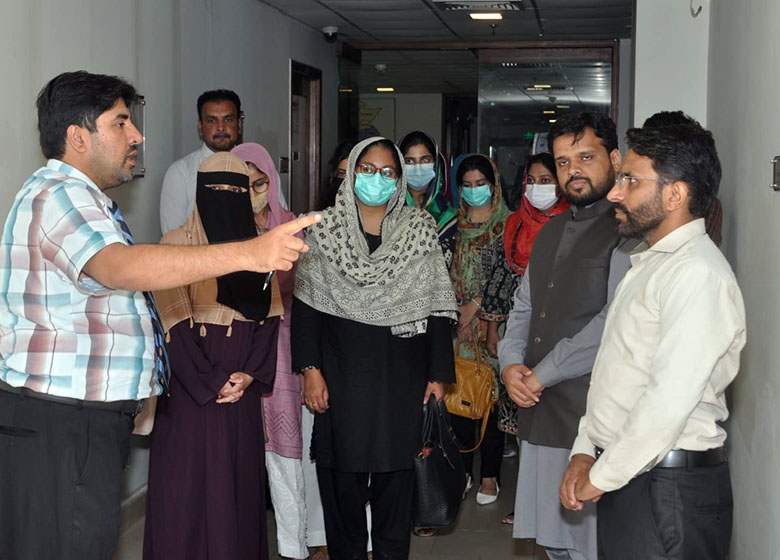 Faculty of Management & Administrative Sciences visited The Punjab Science Enclave,Lahore on Wednesday, 24th August 2022 to understand the forensic testing specially accounting forensic, computer forensic and question document analysis.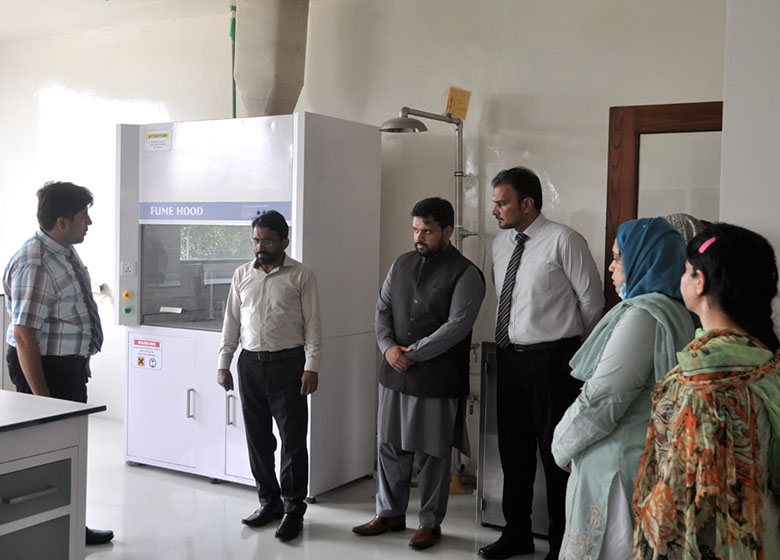 Mr. Sabahat Nisar, Deputy Director of Punjab Agriculture Food and Drug Authority welcomed the all faculty members and briefly gave us the comprehensive details of the PFSA workings. He led and showed us the real time on going workings in forensic lab, computer forensic and question document analysis lab. This visit was paramount for the faculty in many ways like it allowed us to understand the administrative and financial structure of technical nature of public sector functionaries. The visit of the state of the art lab enabled us to understand the project management technicalities, issues and redressal measures. The visit to the training laboratories further empowered us to make collaborations with PFSA for academic trainings and capacity building.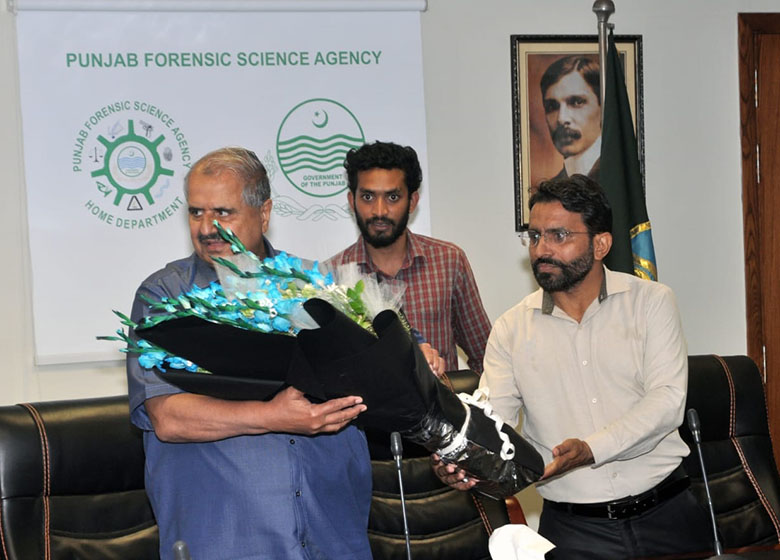 The session was ended with a brief meeting with the DG PFSA, Dr. Ashraf Tahir. He shared his personal journey, academic career and visionary skills to make it a top notch and corruption free institution.