Directorate of Faculty Development & Internationalization, LCWU & Economic Department, LCWU organized a seminar on "Pakistan Economy & Export opportunities" on Thursday, 24th February, 2022 from 10:30 am – 01:00 pm at IQRA Auditorium LCWU.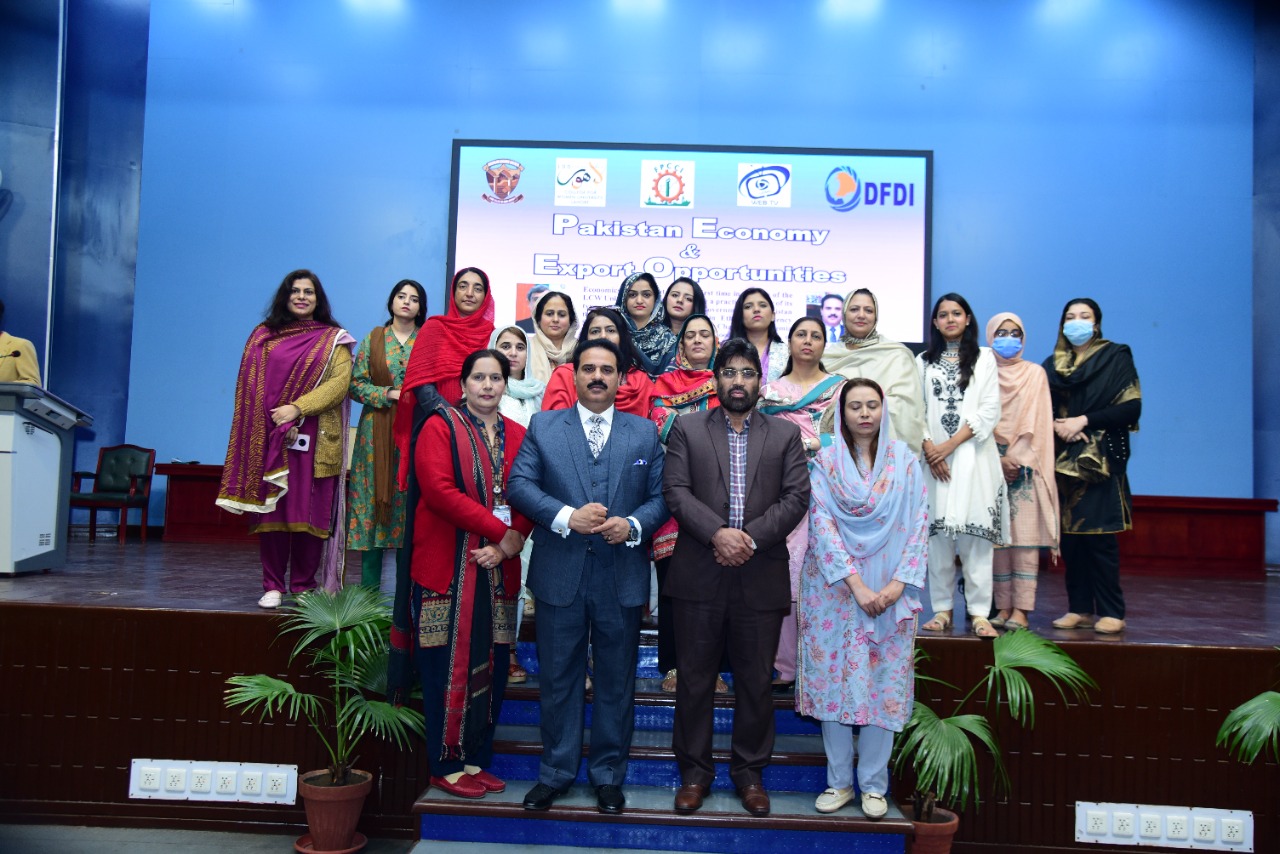 First time in the history of the Lahore College for Women University organized a practical activity to grab export opportunities in global markets; with the collaboration of Government of Pakistan through Ambassador of Pakistan in Ethopia Excellency Shozab Abbas and FPCCI through Chairman Academia Industrial linkages Mr. Zafar Mahmood.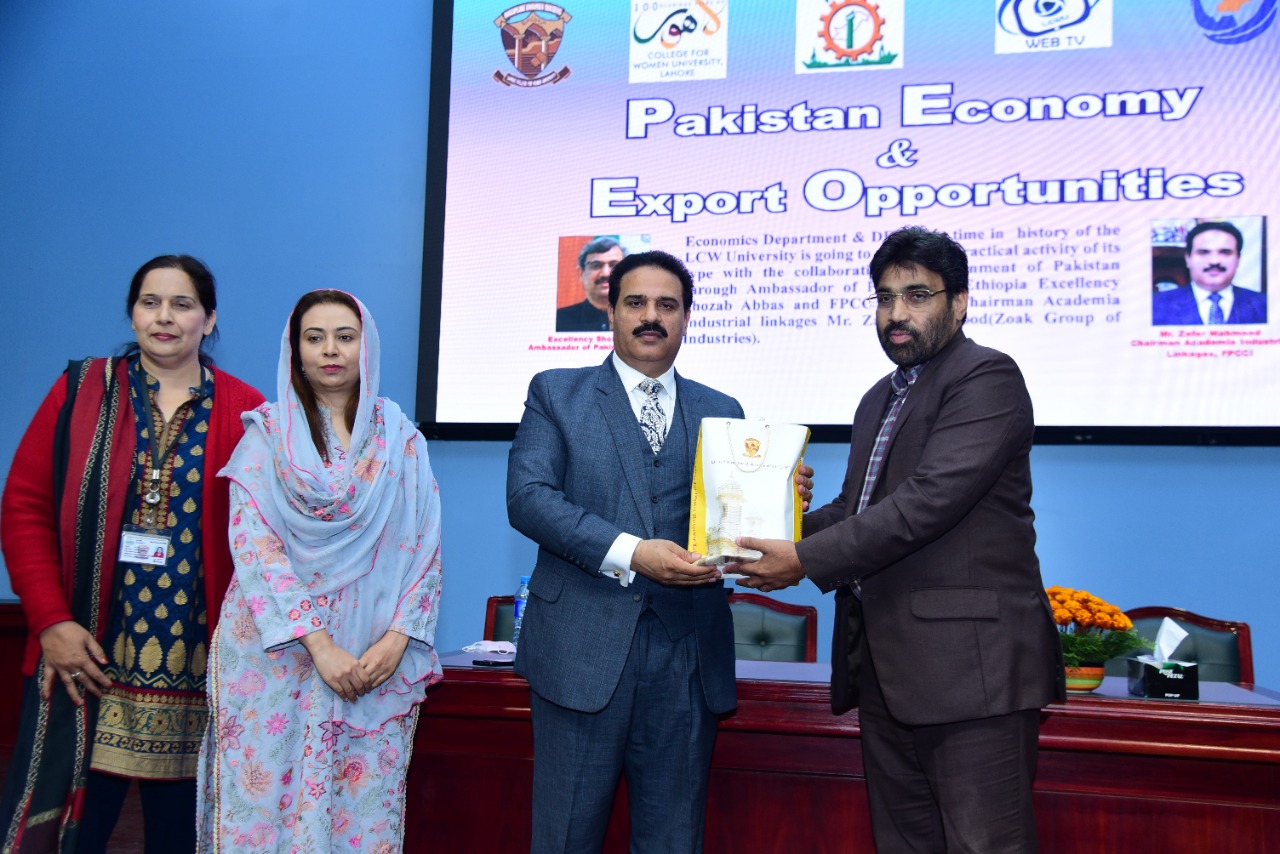 The opening ceremony of seminar was honored by the worthy Vice Chancellor, LCWU Professor Dr. Bushra Mirza and Prof. Dr. Muhammad Afzal, Dean Faculty of Arts & Social Sciences, LCWU.

More than 300 faculty members and students from various Department of LCWU attended this seminar.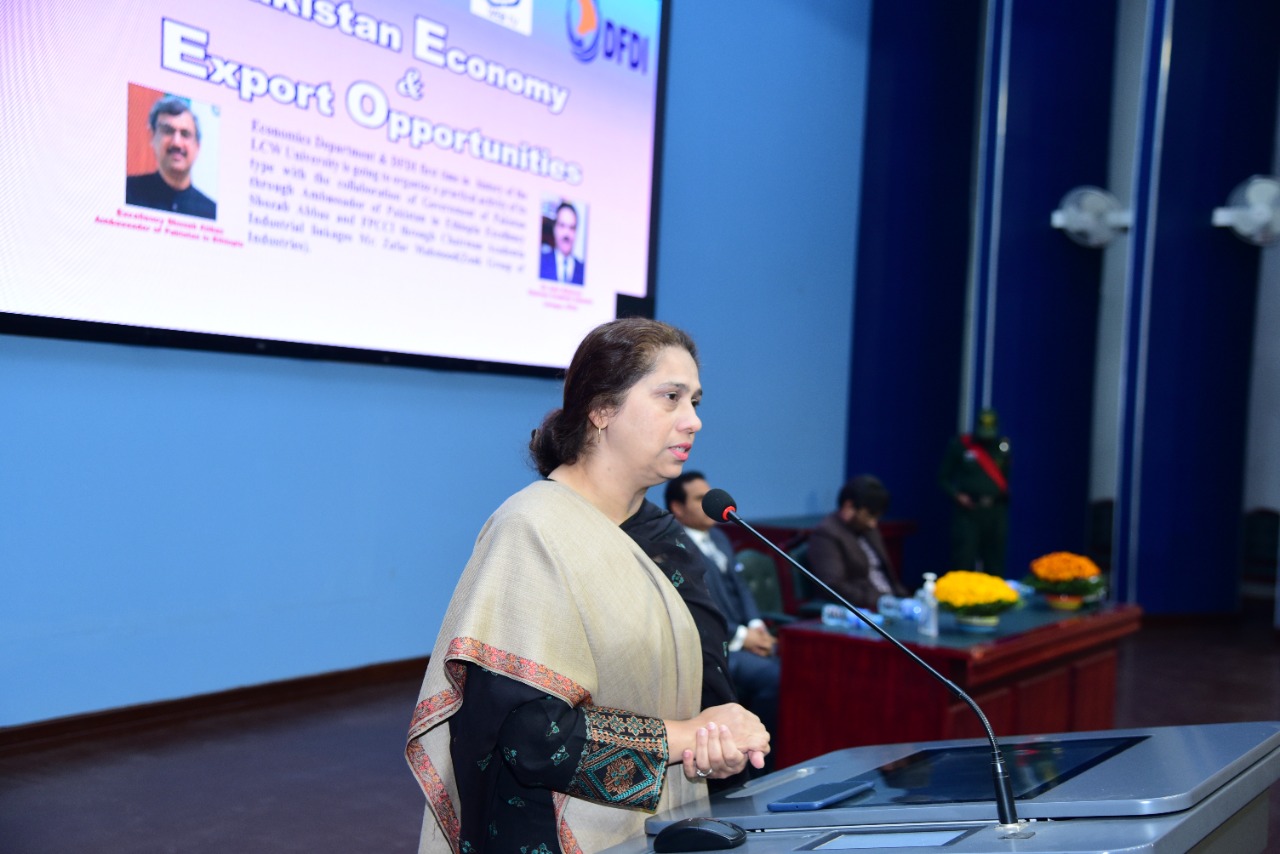 It was a very informative and engaging session with the vision that enhancing role of women in boosting export sector is a smart solution for sustainable economic development and accomplishing all other sustainable development goals.

Mr. Shozab Abbas highlighted that, In the era of globalization, exports are incredibly important for the modern economies because they stimulate domestic economic activity by creating employment, enhancing production, and revenues and providing more markets for products. To capture the global market and compete, a country's exports must be in line with market trends and quality, and must be certified according to the internationally acceptable standards.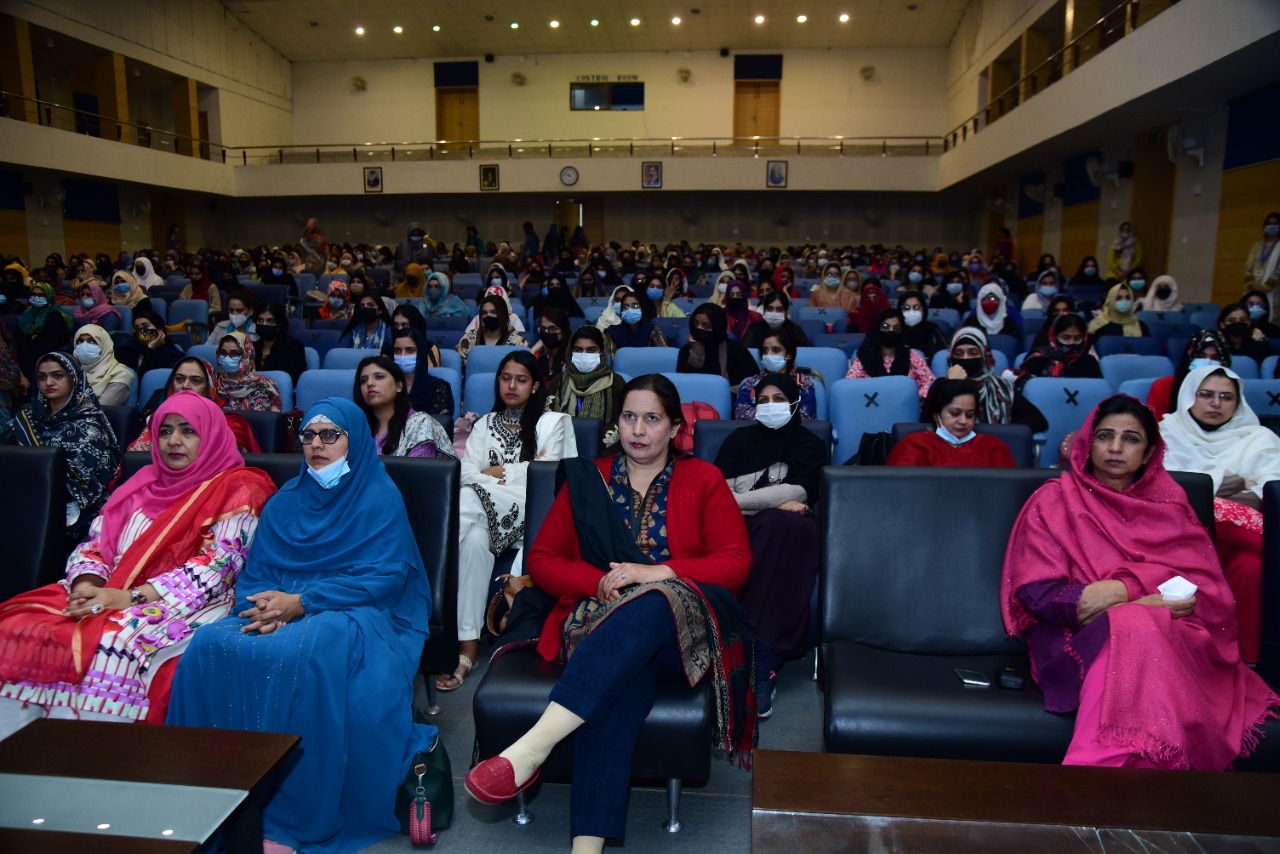 Mr. Zafar Mehmood address the issue that this is very unfortunate that the country it is facing massive trade deficit. To achieve a sustain economic growth, it is necessary to identify the key factors that are impeding Pakistan's exports. Low savings and investment, poor infrastructure, higher tariff structure, irregular growth trends, unstable government policies, limited penetration in international market are few core reasons why Pakistan's growth in exports has been negative over the last decade. Other competing Asian countries have managed growth by following export led growth strategies with high savings and investment rates, specializing in areas of competitive advantage, and rapid industrialization.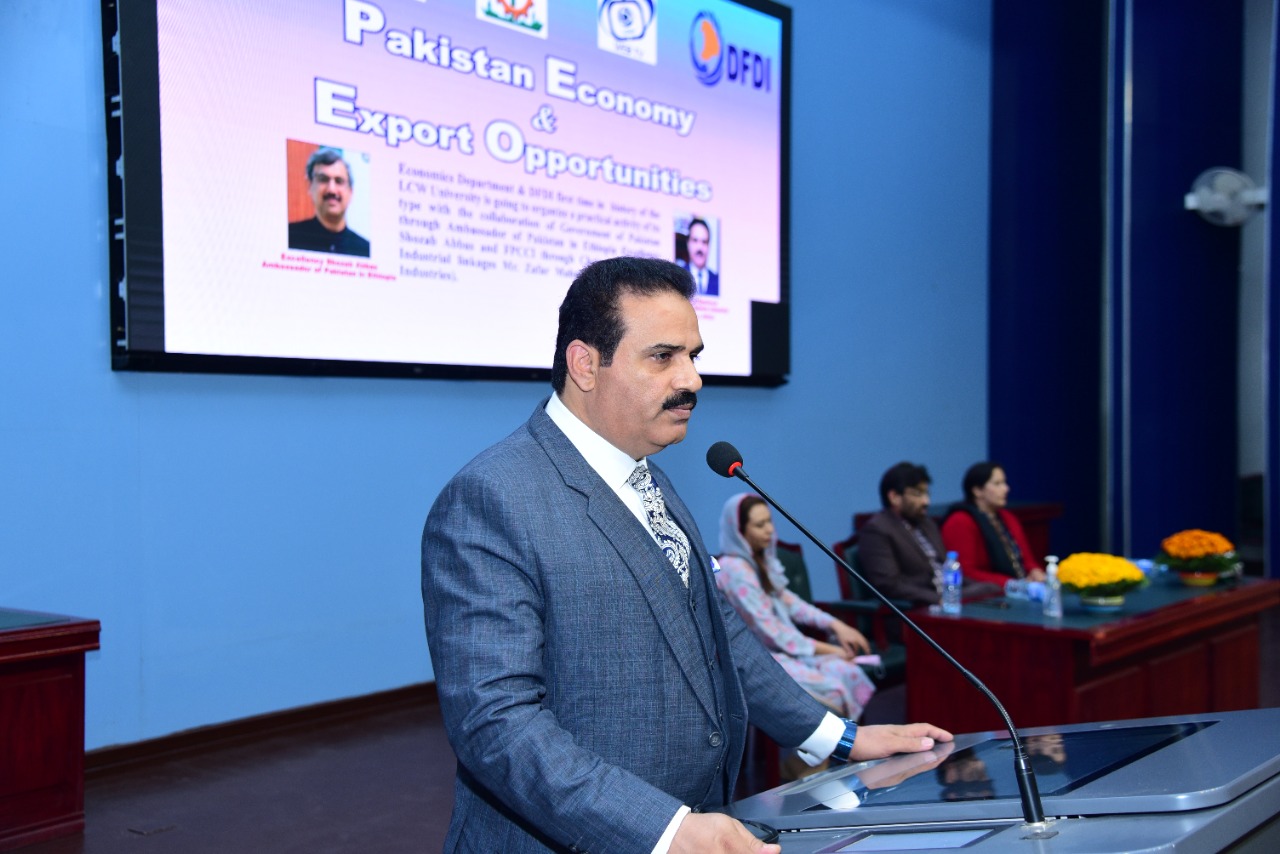 Mr. Zafar Mehmood discussed in detail how student can register their company, how can the initiate their business etc.

The Vice Chancellor presented the shields and souvenirs among the guests and resource persons. Participants highly appreciated the efforts of DFDI for organizing such kind of useful Seminar. The organizing committee was comprised of Dr. Anjum Tahira, Director DFDI, Dr. Samia Nasreen, Chairperson, Department of Economics and Dr. Hafsah Batool, Head IRC.