Report on Final Term Jury  B-Arch Session 2017-22 Thesis Design Studio-I held in Architecture Department Lahore College for Women University, Lahore. 10thFebruary , 2022.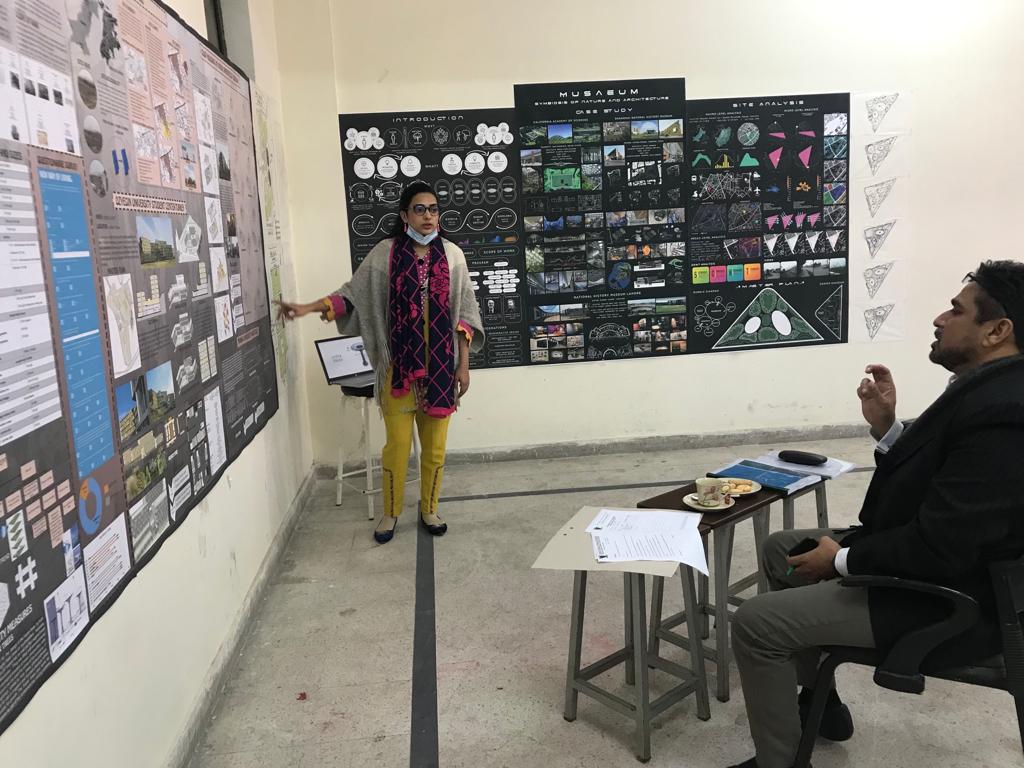 In accordance with the standards of quality education asserted at Department of Architecture at Lahore College for Women University , for assessment of projects /reports submitted by students of B-Arch Session 2017-22 , Semester-IX in Thesis Design Studio-I an elaborate Jury session was held.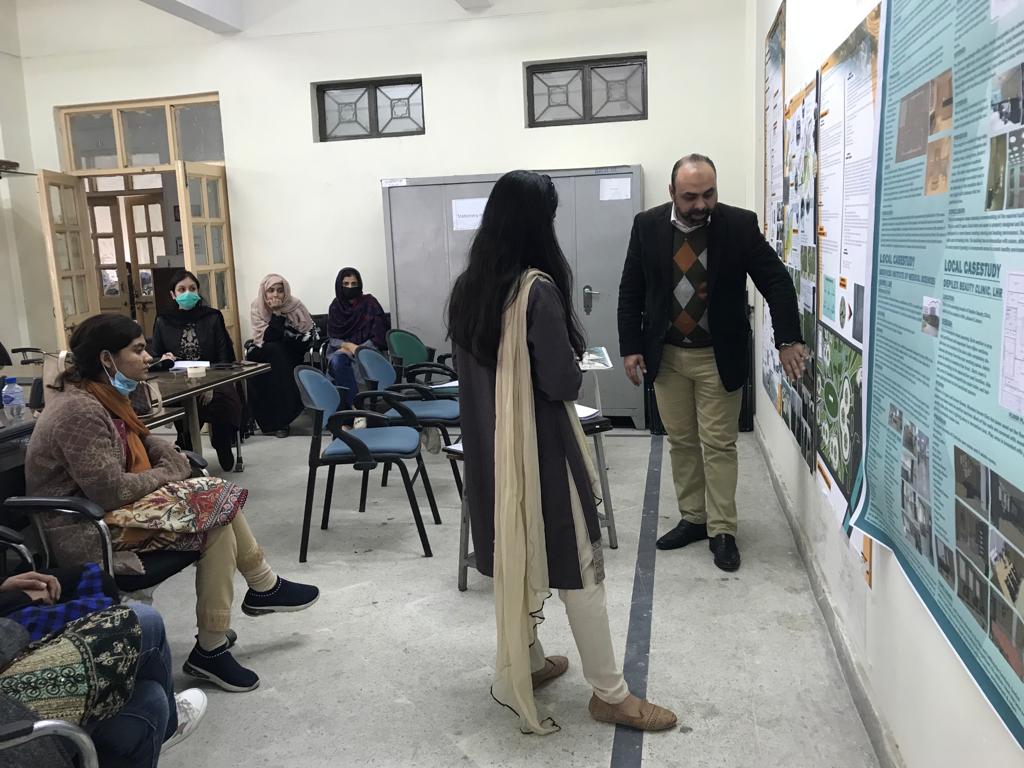 The documented Design Brief for Thesis Design Studio-I enfolding research methodologies , data collection , feasibility , advanced presentation skills for architectural documentation , site analysis , sustainability in Architectural Design , theories and practices in relevance to selected projects and a proposed set of master planning strategies was shared with the invited examiners/ jurors prior to Jury . Similarly the students' reports were also shared with the invited jurors to build up an extensive comprehension about the students' potential and pace of research work under various internal supervisors
The groups of jurors consisting external and internal members were formed for students of Thesis Design Studio-I.The Jury commenced at 9:30 am with designated groups of internal and external jurors. The external jurors were a balanced set of field experts and senior academicians with diverse backgrounds. The display of students 'work comprised sheets ,PowerPoint presentations as well as primitive level 3-D Models expressing Master Planning ideation. The external jurors were given individual performasfor assessing each student s work in detail praxis. The parameters of theoretical , physiological and cognitive skills were emphasized whilst Juries. ( Annexure D).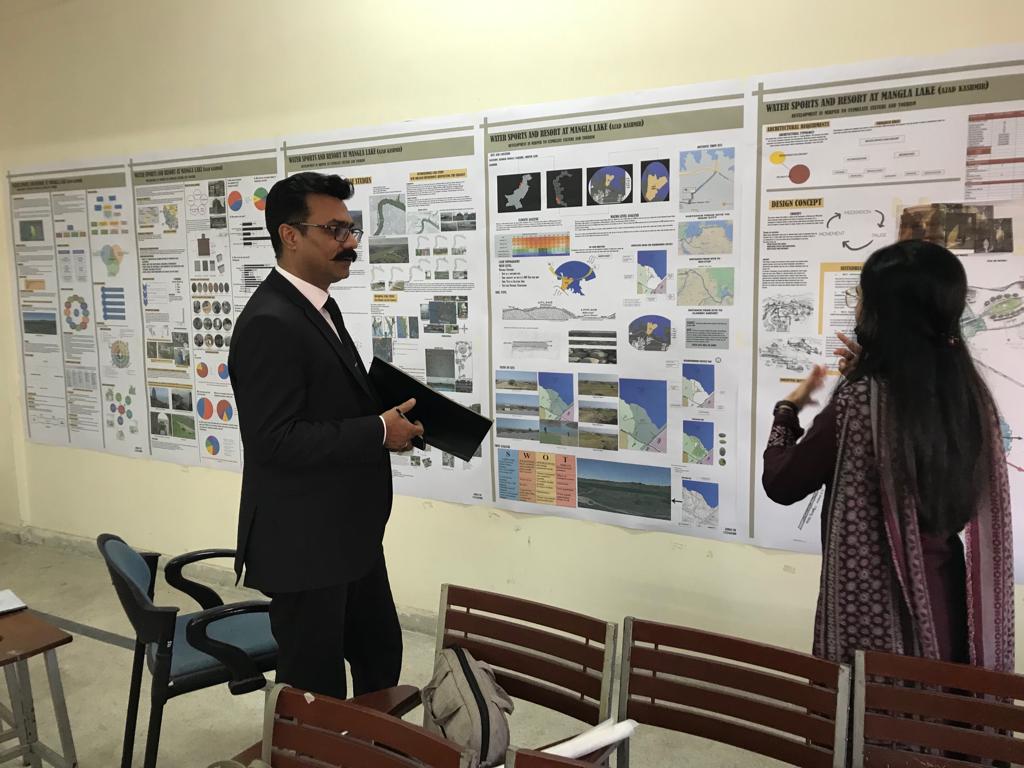 The detail of students' attendance and Studio performance during the semester was shared with the external jurors in a meeting held in office of Incharge Architecture Department.It is pertinent to mention that an Architectural Design Studio (0+2 credit hours) is separately conducted for the same session i.e Semester –IX parallel to Thesis Design Studio-I (0+08 credit hours).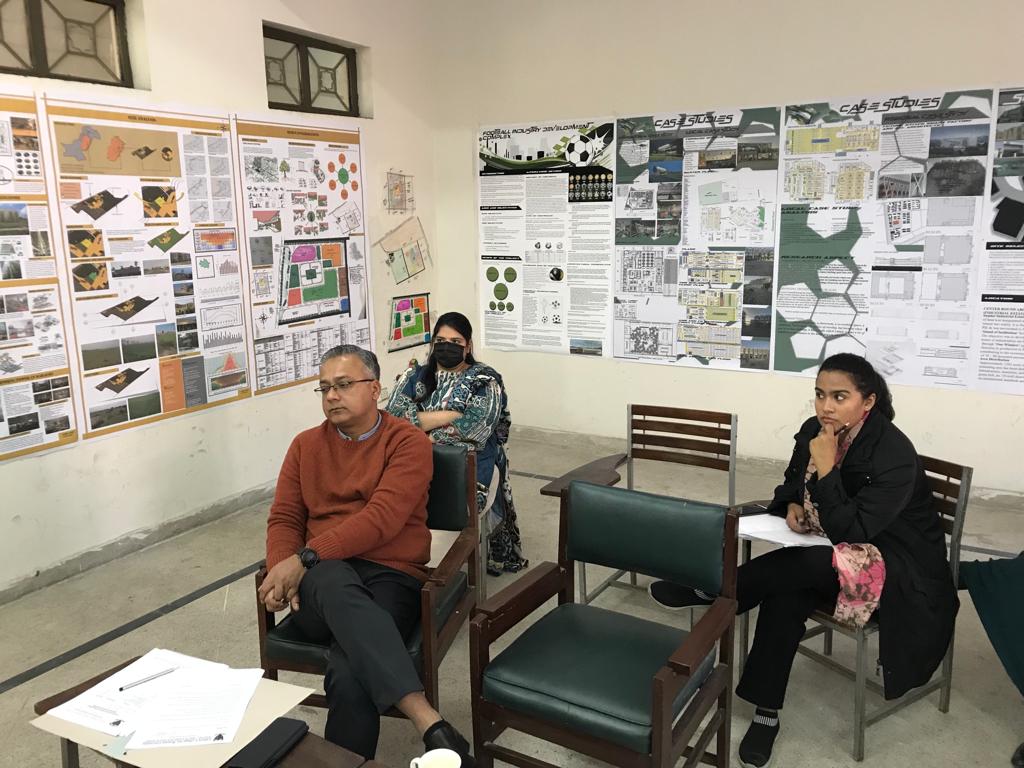 The students and faculty of allied disciplines at LCWU  like Interior Design , Environmental Sciences , Geography , History , City & Regional Planning , Education and Management Sciences were invited to review , study and discuss the architectural  research and documentation displayed by students of B-Arch Session 17-22 Semester –IX . In order to build up a multi perspective crit on students creativity and understanding of the architectural research , students of M-Arch University of The Punjab were also invited to discuss students work. The grading sheets  as marked by various external jurors are also attached hereby with this report.