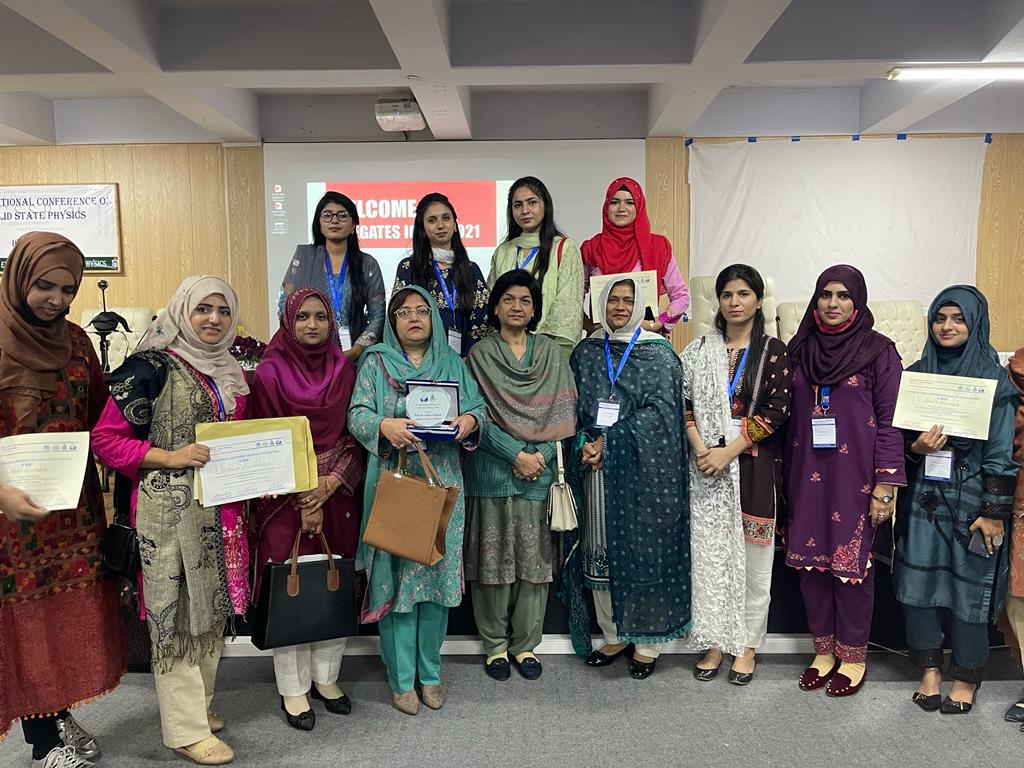 Physics Department, LCWU, participated in the 3-day International Conference on Solid State Physics (ICSSP'21) organized by the Center of Excellence in Solid State Physics, University of the Punjab, Lahore from 21st to 23rd Feb, 2022.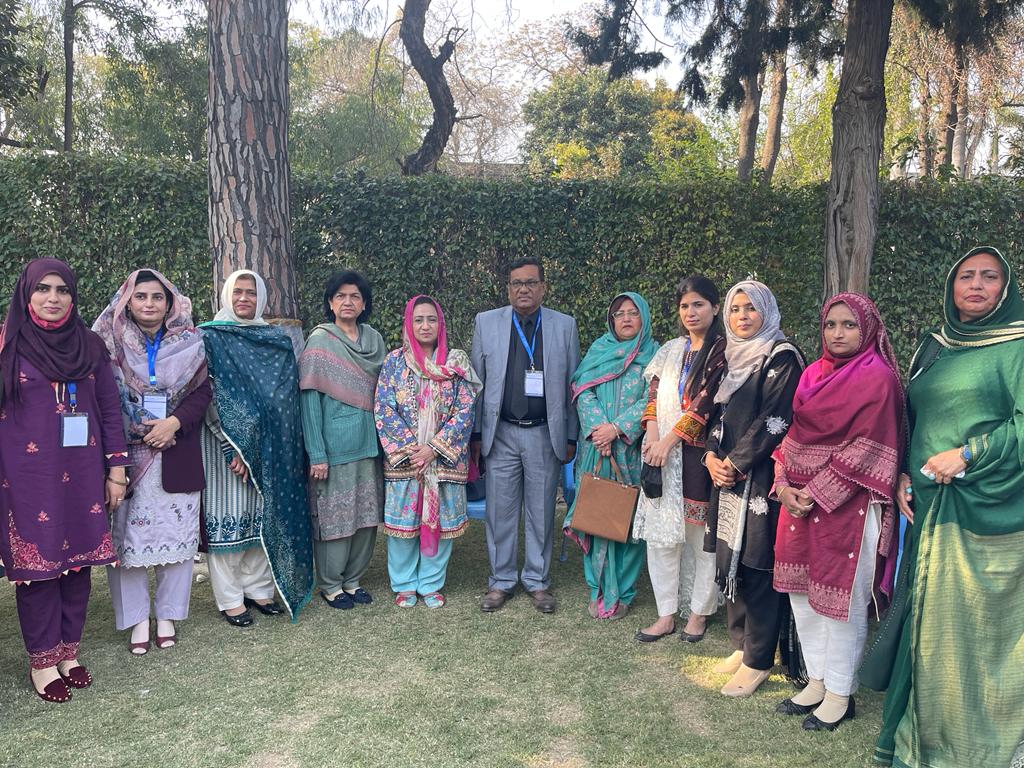 Prof. Dr. Zohra Nazir Kayani (Chairperson Physics dept., LCWU) was member of the organizing committee of the conference. Prof. Dr. Zohra Nazir Kayani and Prof. Dr. Safia Anjum (LCWU) were invited speakers while Dr Hina Nazli Presented both oral and poster presentation.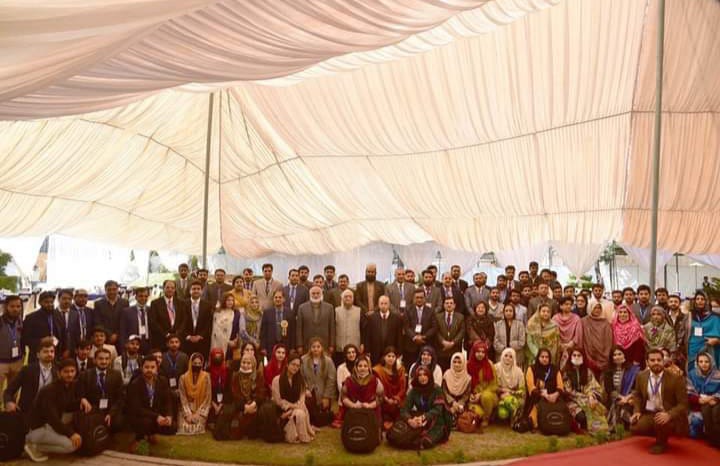 The events include poster competitions and technical sessions of national and international speakers. In the conference, students and faculty of Physics Department of LCWU presented 25 research papers including both oral and poster presentation in different fields of Physics. Students of Lahore College for Women University got positions in poster competition in the following fields.
Anum Mansoor (PhD scholar) – 1st position in Ceramics and Dielectrics
Hadia Aslam (MS) – 2nd position in Thin Films
Hafiza Aqsa Abid (MS) – 3rd position in Chemical Synthesis