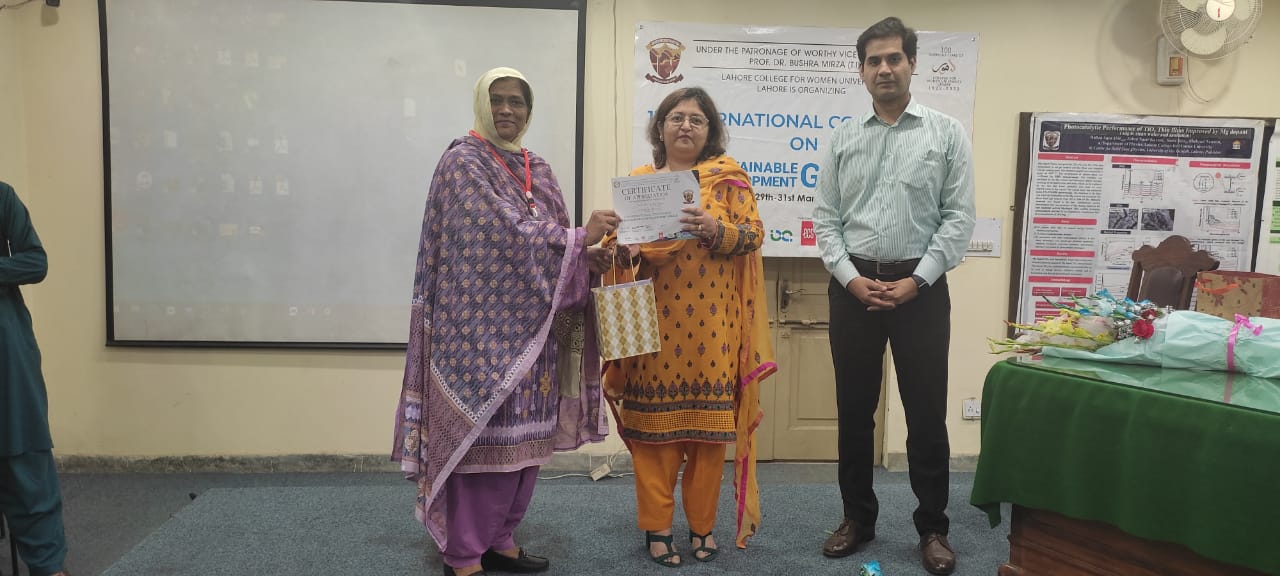 The physics department of LCWU, under sustainable development goals (SDG 6: Clean water and sanitation), organized 3 sessions (held on 31st March) from 9.00 am-1.30 pm in student service center, emphasizing the challenges and solutions faced in attaining SDG 6. On 31st March 2022, two sessions were organized and more than 20 papers and posters were presented in these sessions. In the morning session, faculty members from LCWU and scholars from different universities all over Pakistan talked about the challenges faced by Pakistan in achieving clean water and sanitation for all. They also shared their finding on how the goal of clean water and sanitation for all can be attained sustainably. In this session.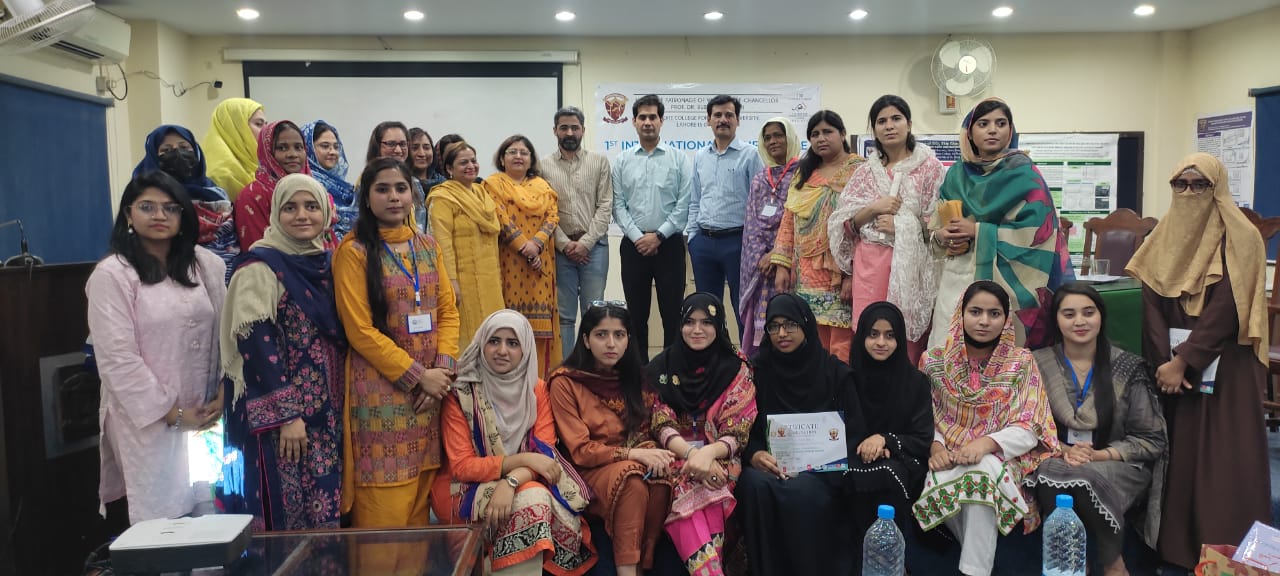 Prof Dr. Zohra Nazir Kayani Chairperson Department of Physics, LCWU  Scientific Chair: Clean Water and Sanitation, Dr. Aneeqa Sabah Assistant Professor Department of Physics, LCWU, Dr. Khalid Nadeem Riaz Assistant Professor Department of Physics, University of Okara, Dr. Muhammad Najam Khan Associate Professor, Department of Chemical Engineering, BUITEMS Quetta, Dr. Muhammad Yasin Naz, Associate Professor, Department of Physics, University of Agriculture, Dr. Fouzia Tanvir Assistant Professor, Department of Botany, University of Okara presented their work. The morning session was chaired by Prof Dr. Safia Anjum, Department of Physics LCWU.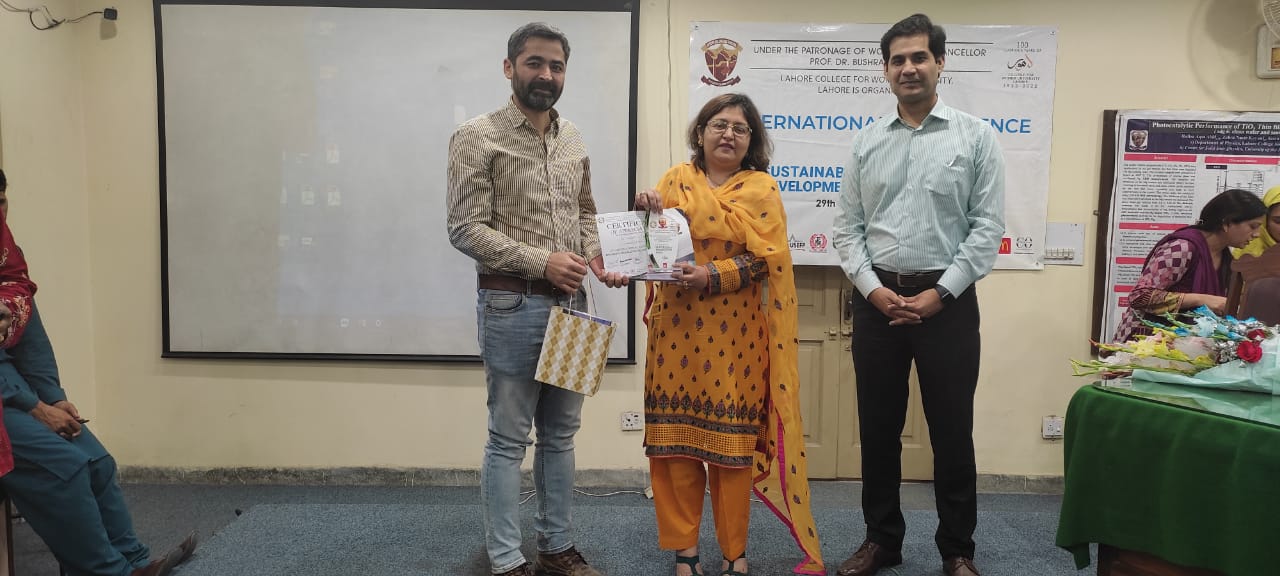 The 2nd session comprised the talks by young researchers. During this session presenters from LCWU, UVAS and GCUF presented their work. This session was chaired by Dr Mujeeb U Chaudary Associate Professor, Department of Engineering, Durham University United Kingdom.
In 3rd session poster competition took place Dr Aneeqa Sabah and Dr Shafaq Arif were judges of the session. Ammara Iqbal, MS Student of Physics Department, LCWU took the first position in posters.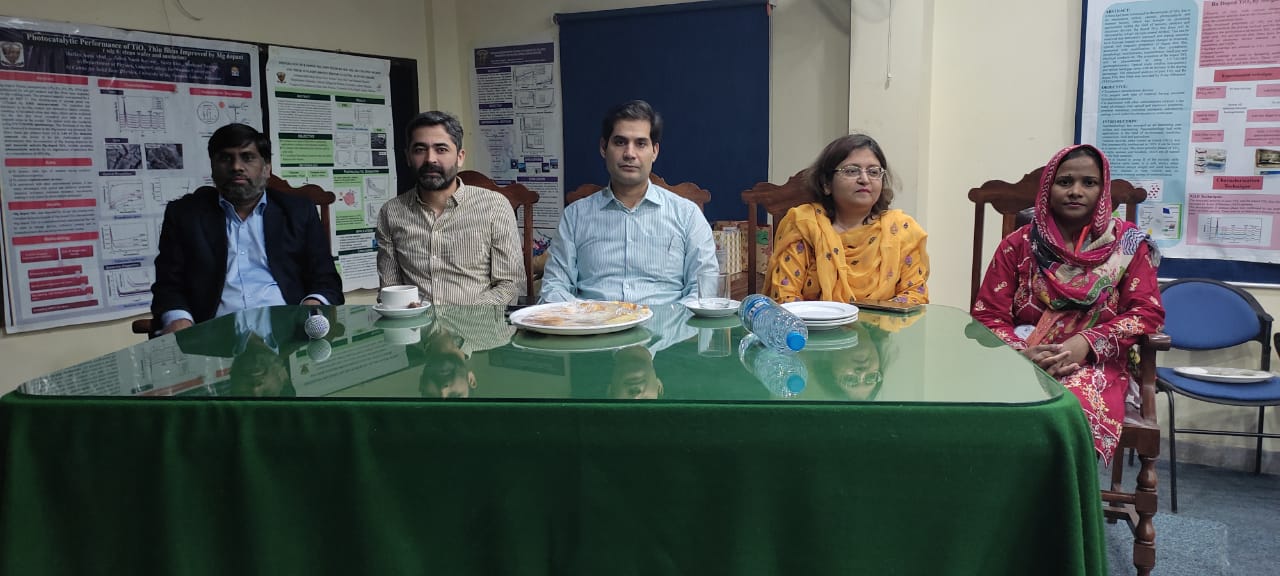 The concluding session includes concluding remarks from Scientific Chair Prof Dr. Zohra Nazir Kayani followed by the address of Guest of Honor Mr. Raiz Hussain Ex Water Engineering Specialist at Strategic Planning Unit, Lahore Development Authority (LDA). He talked about the severity of the condition of clean water resources and how Pakistanis exploit them. He also emphasized the desperate need for measures to preserve the water table. The Chief Guest Mr. Zeeshan Bilal Director of Planning and Design, Water and Sanitation Agency (WASA) endorsed the need for the preservation of groundwater reservoirs. He also shared a few of the initiatives taken by WASA in this regard.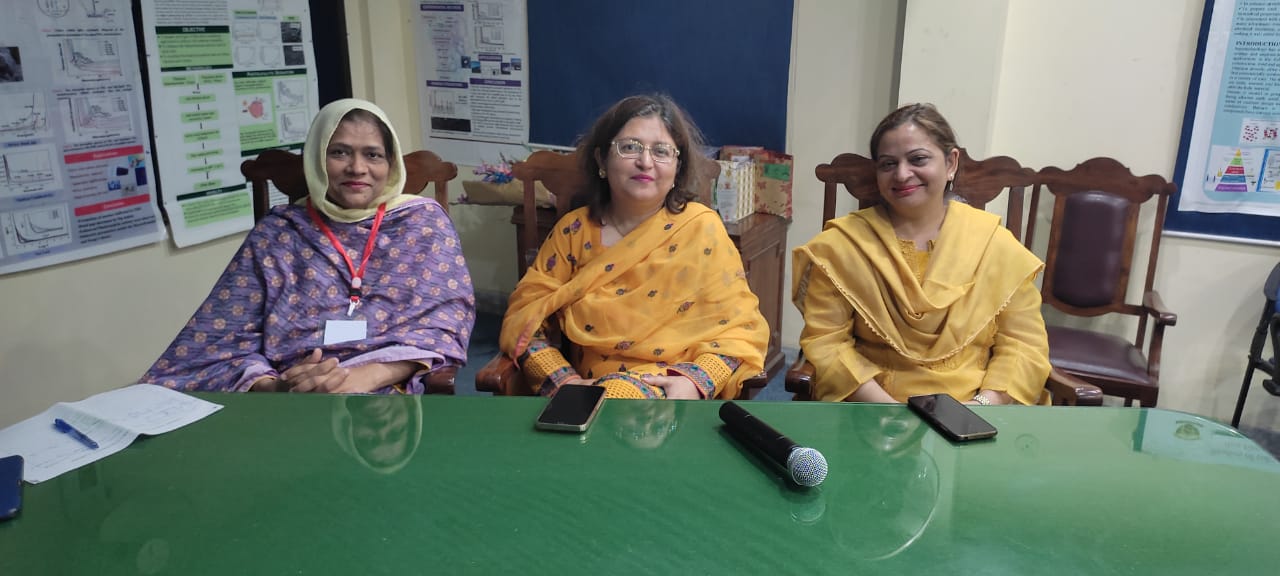 This exercise on SDG 06 brought two fruits. Initially, Physics Department will do collaborations with WASA to conduct projects as well as internships for students. Secondly, a patent will be filled because talks from different universities and literature from all over the world have not analyzed photocatalysts as this way in which the Physics department has been analyzing since 2015. Hence this International conference has brought this thought provoked idea to the mind of the scientific chair. 
In the end souvenirs and Shields were presented to the honorable guests, and session chairs and certificates of appreciation were presented to the presenters.