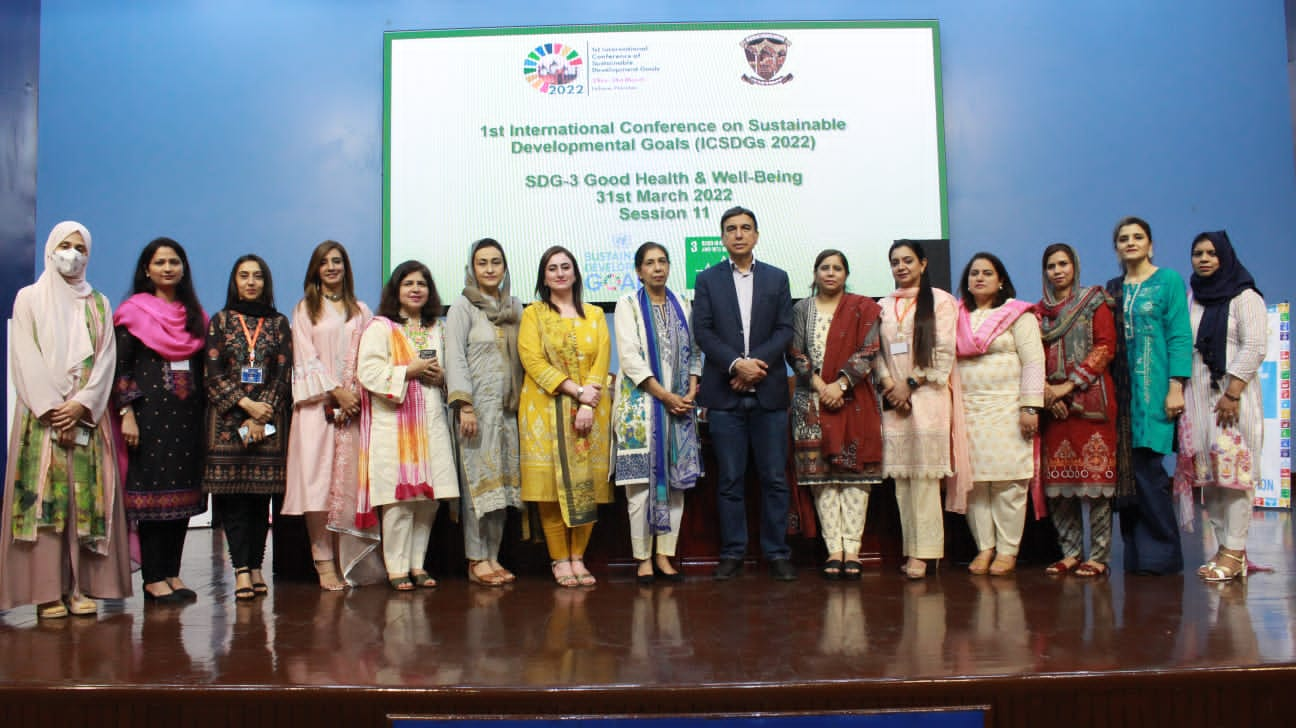 The 11th concurrent scientific session on SDG 3 "GOOD HEALTH & WELLBEING" was organized by the Department of Applied Psychology, Lahore College for Women University, under the supervision of scientific chair, Director Research & CoD, Prof. Dr. Amina Muazzam. 
The respected session chairs were Prof. Dr. Ruhi Khalid (Director and Distinguished Professor Beaconhouse National University) and Eminent Psychiatrist Prof  Dr. Nazish Imran.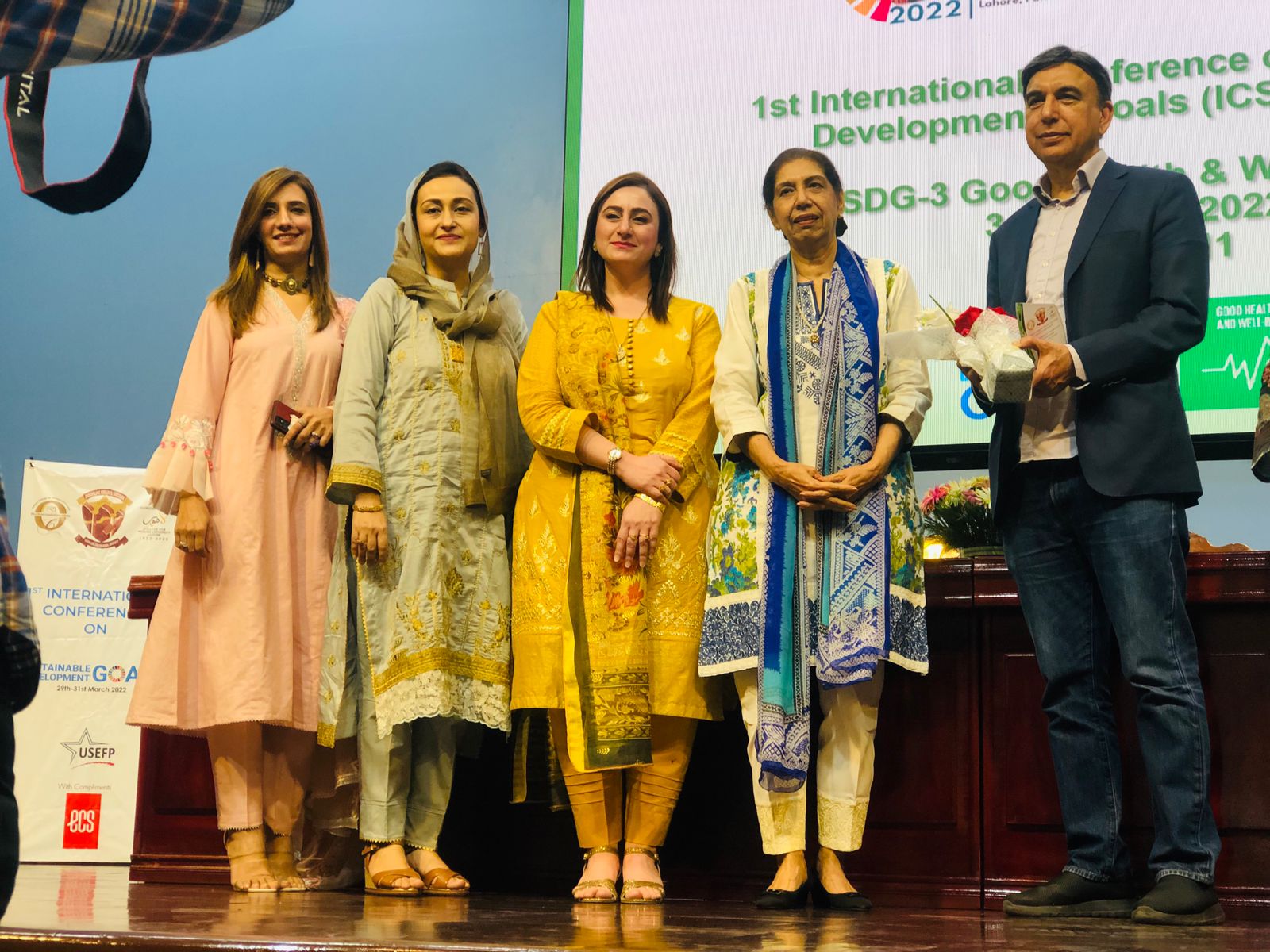 The plenary speaker was Distinguished Prof.  Dr. Nusrat Husain (The University of Manchester).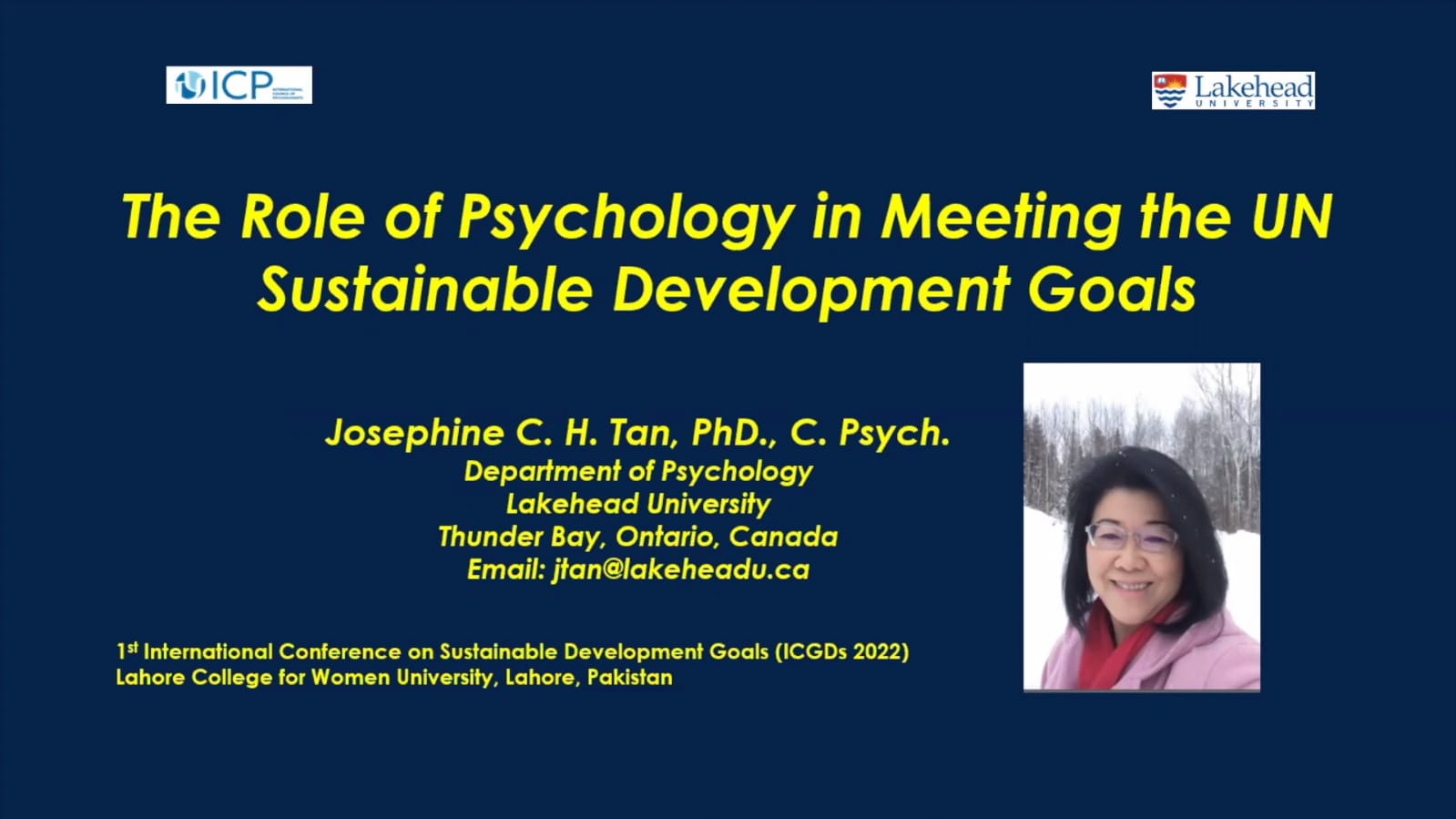 The keynote speakers were Prof. Dr. Rafia Rafique (Punjab University) and ICP President Prof. Dr. Josephine Tan (Lakehead University Canada ).
The session was moderated by Dr. Bisma and facilitator was Ms. Yasmeen Niazi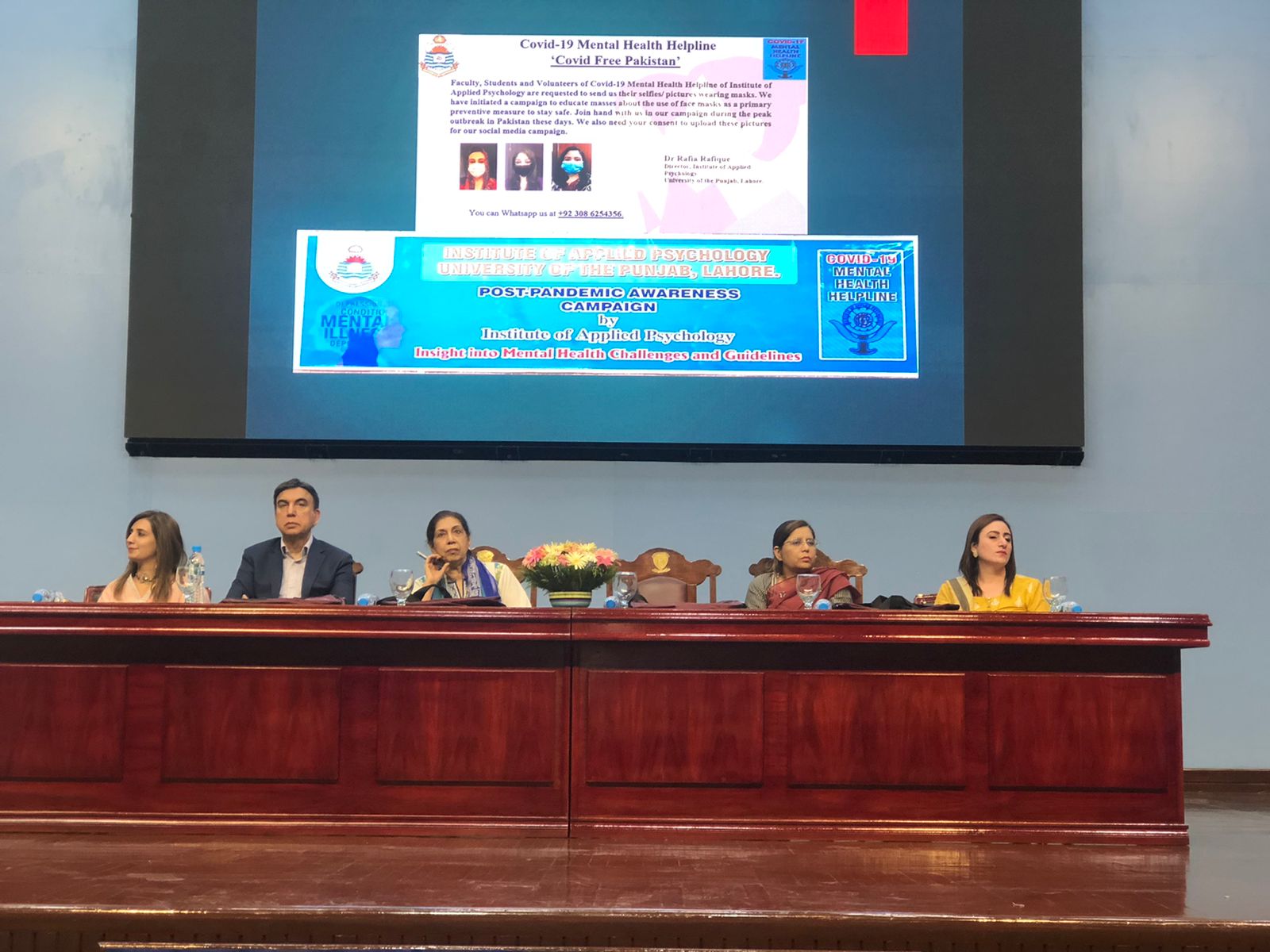 The theme of papers included in the scientific session was the importance of health, positive emotions, coping strategies and wellbeing. The key note and Plenary sessions were very well received by the participants and was much appreciated.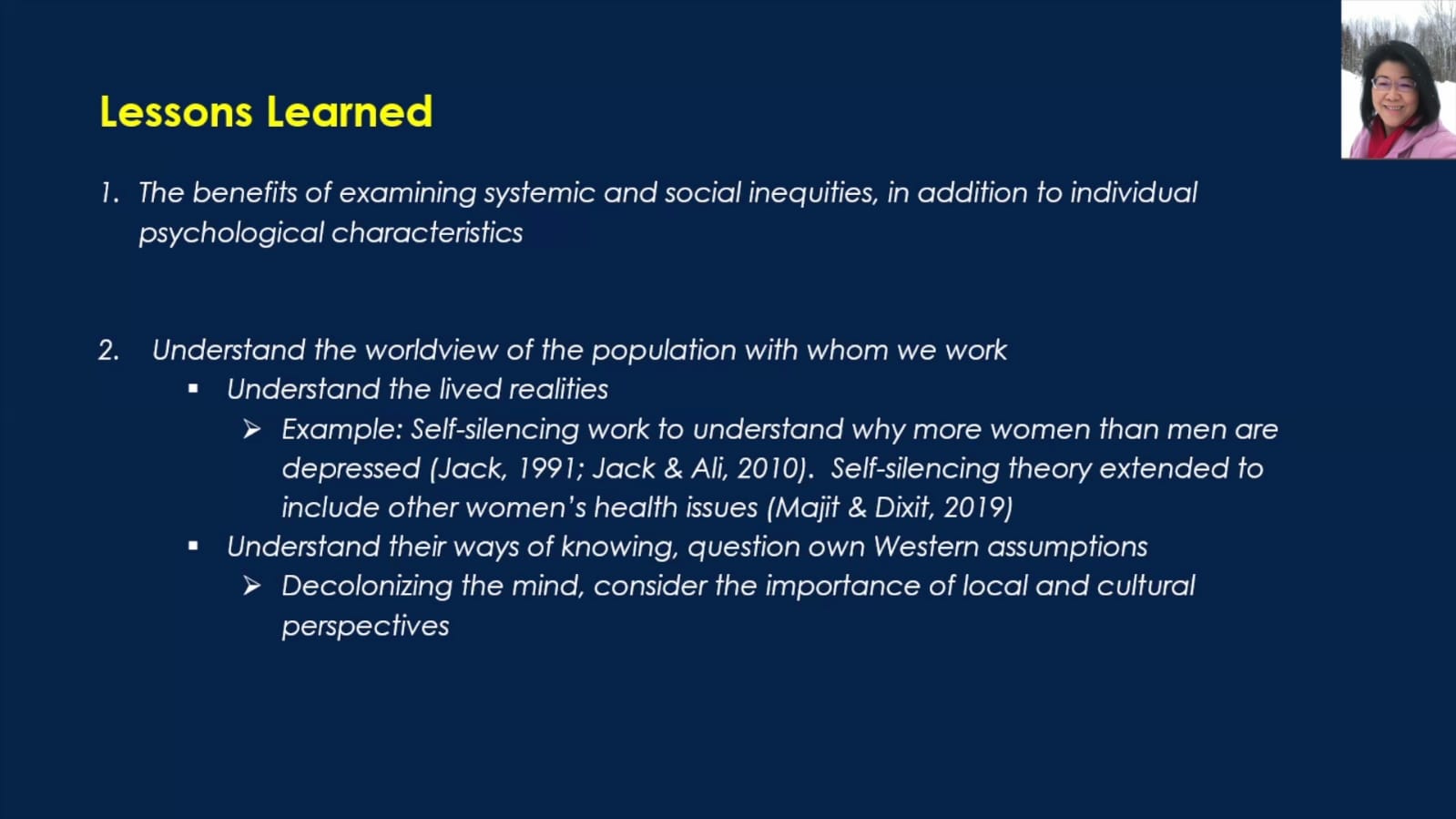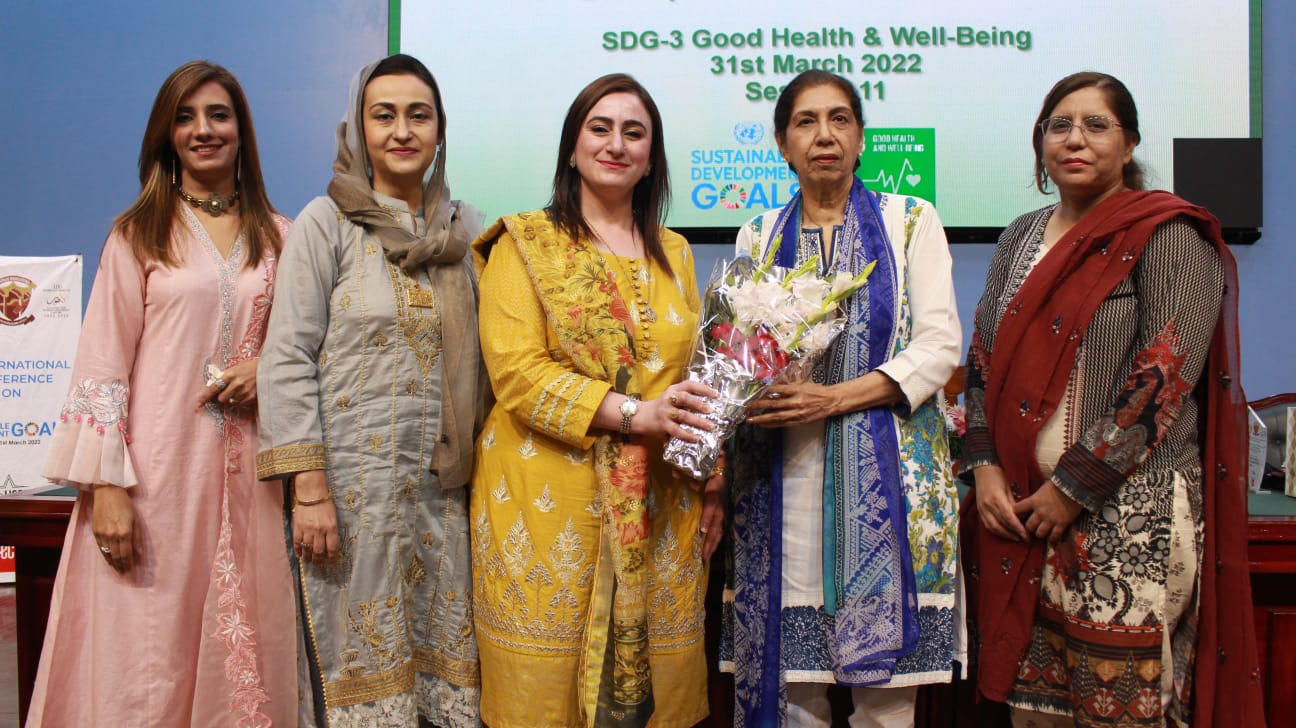 The session was concluded and shields and certificates were distributed among the guests, presenters and session chairs.