An informative scientific session on SDG8 "Decent Work and Economic Growth" was organized by Department of Economics, Lahore College for Women University under the supervision of scientific Chair and COD of Economics Department, Dr Samia Nasreen.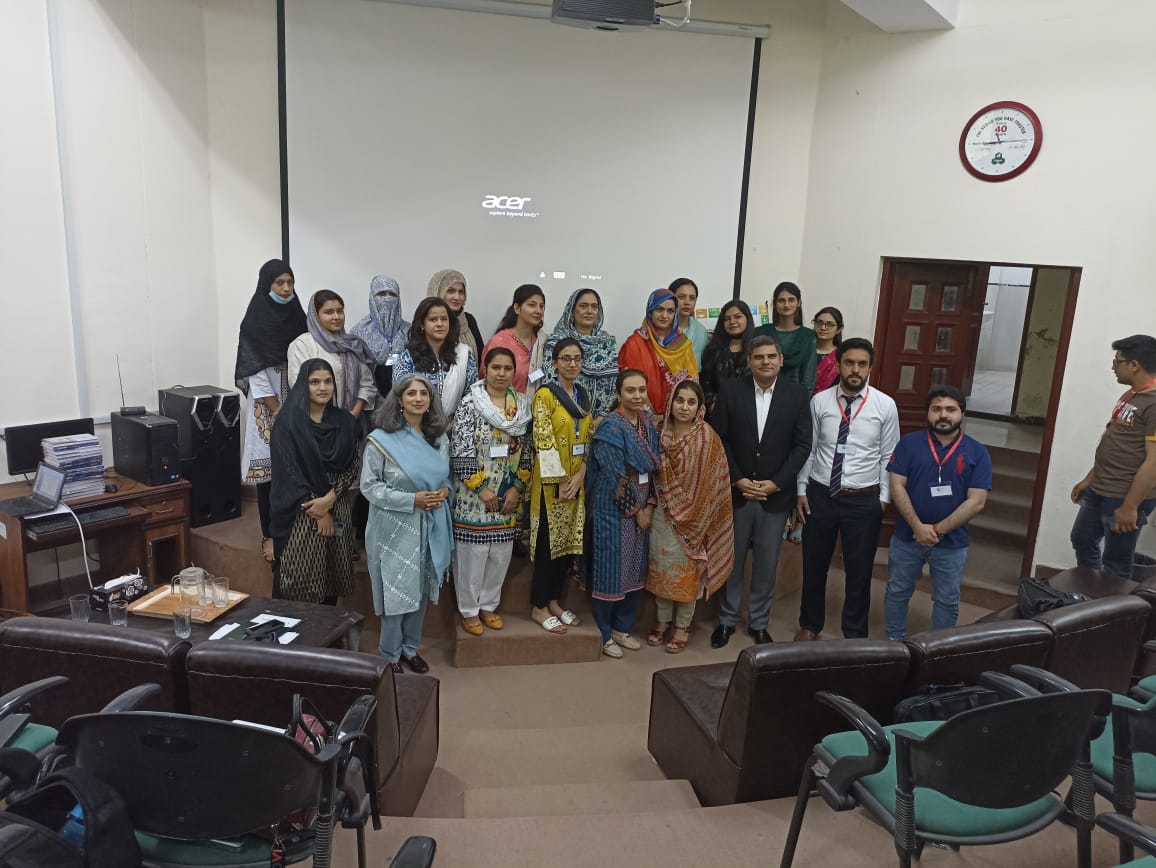 The respected session chairs were Dr. Samia Nasreen (COD, Economics) and Dr. Shazia Kousar (Assistant Professor, Economics)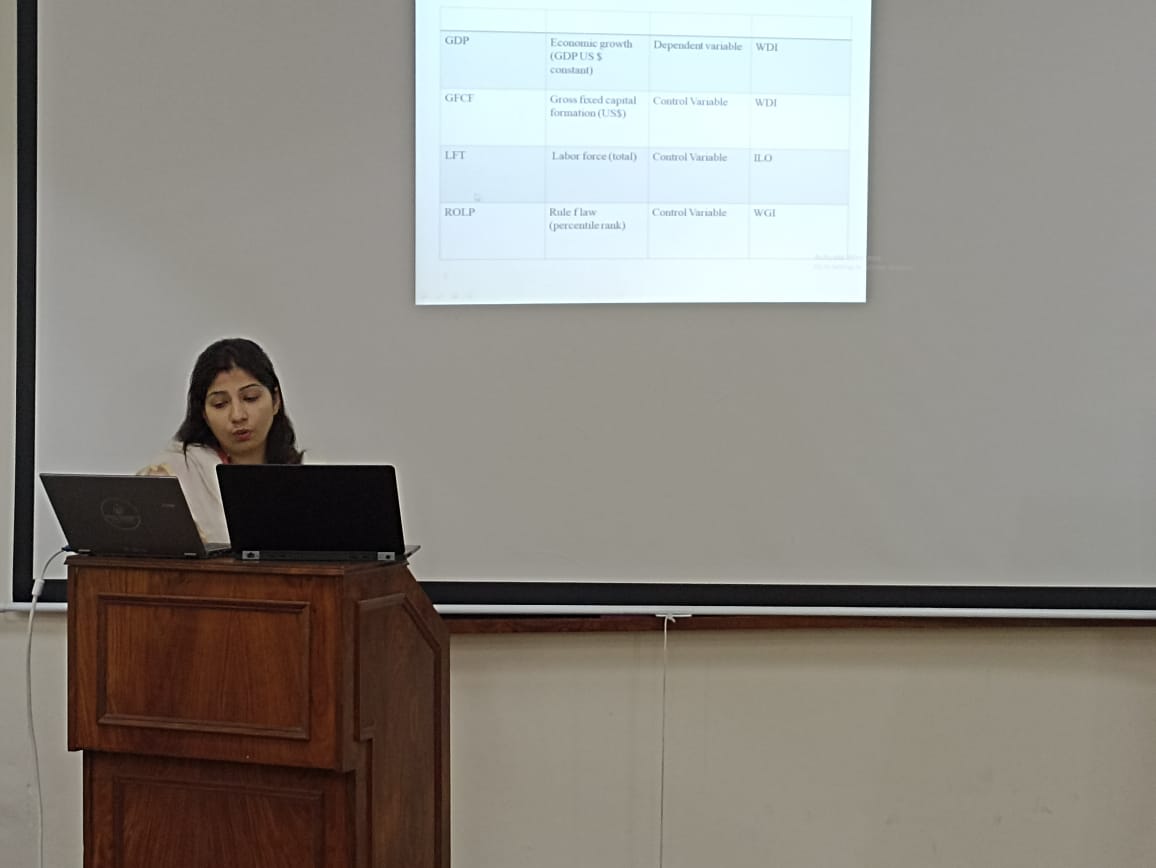 The invited guest was Dr. Salahuddin Ayyubi (FCCU).
The session was moderated by Dr Hafsa Batool (Lecturer Economics, LCWU) and facilitators were Ms.Khadija Tul Kubra (BS), Ms. Saira Arsh and Ms. Faryal Ishtiaq (MS scholars).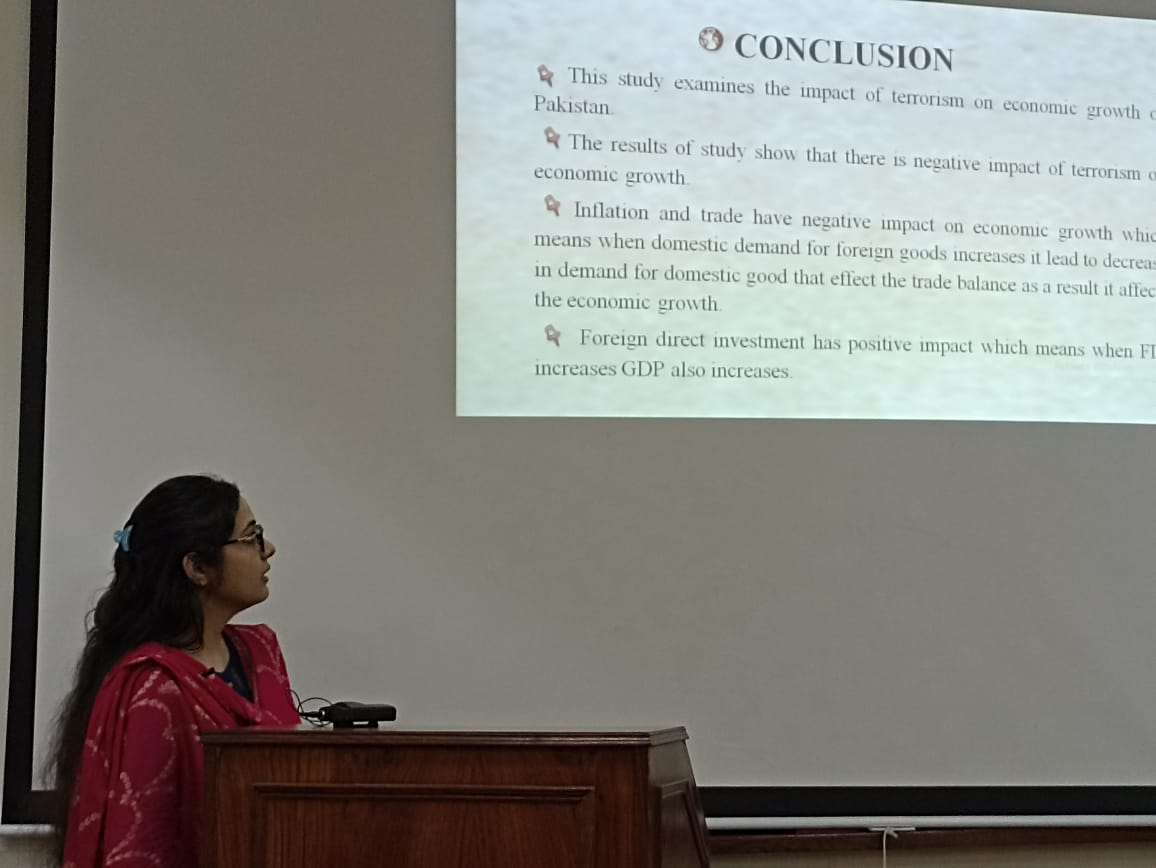 The theme of papers included in the scientific session was to promote sustainable and inclusive economics growth,  to achieve full and productive employment and decent work for all women and men.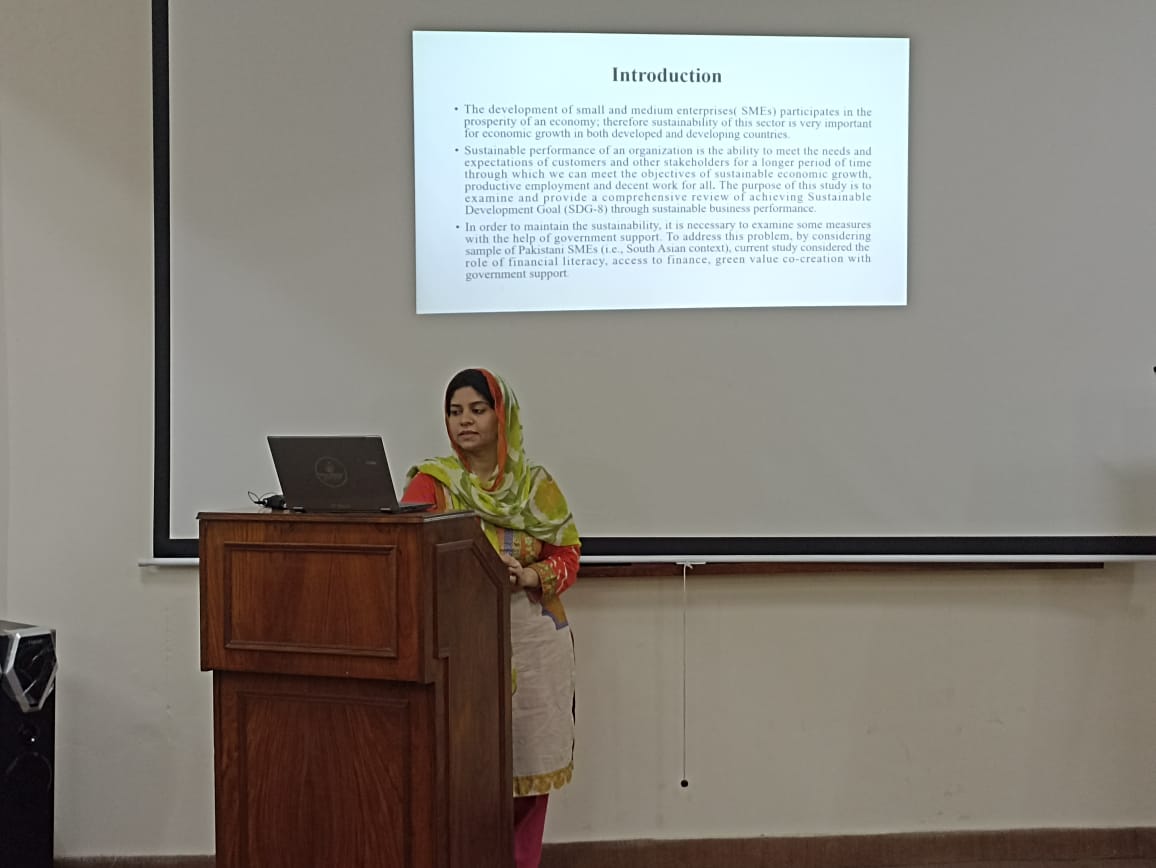 The Scientific Chair concluded the session and shields and certificates were distributed among the guests, presenters and session chairs.