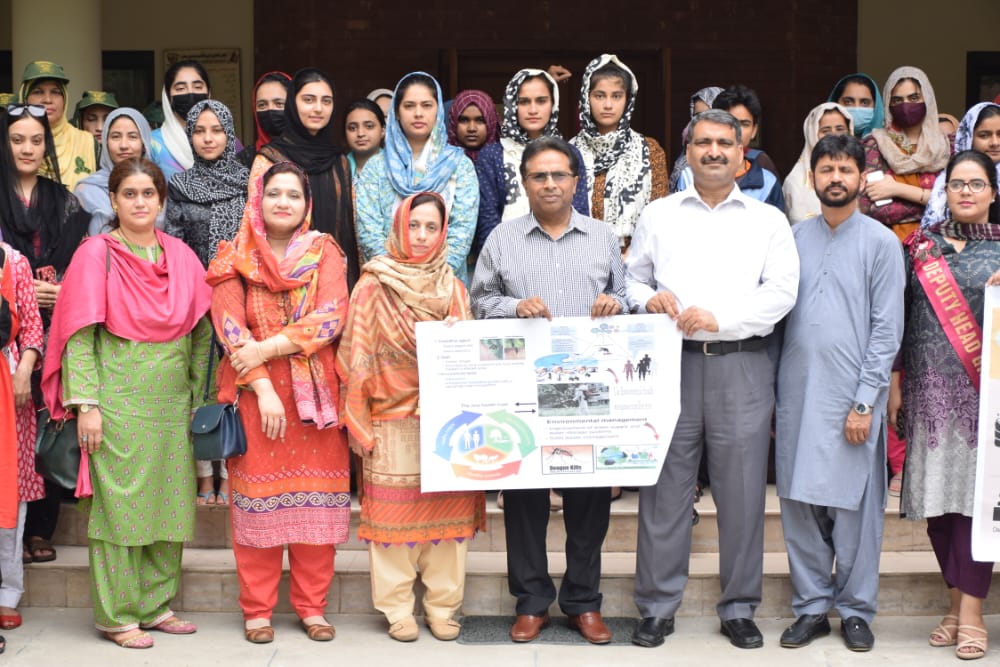 Lahore College for Women University on the special instructions of Vice Chancellor Prof. Dr Bushra Mirza in collaboration with Registrar and LCWU Dengue Committee members obverse Dengue Day on Saturday 2nd July, 2022. Dean Faculty of Engineering and Technology, Dr Intesar Ahmed, Dr Hafsa-tul-Uzma (Medical Officer), Dr Sofia Nosheen (Faculty of Environmental Science), Dr Sumera Sajjad (Director Student Affairs), Mr. Qadeer Sulehri (Chief Security Officer), Mr. Ghais-u-din Sheikh (Senior Estate Officer) students and employee attended the Dengue Day.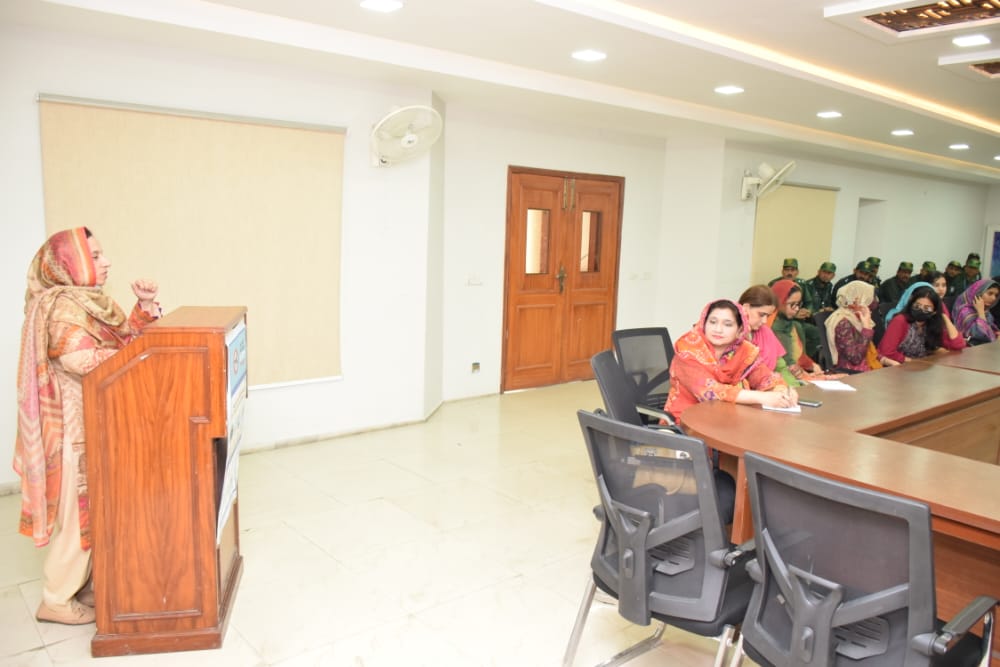 Paraflexses, banners and posters at prominent places of LCWU were all placed. 
The speakers of the event stressed upon the importance of aggressive housekeeping activities including inspection of roofs, cleanliness of office premises and removal of all the potential breeding mosquito areas. Dr Hafsa during her talk elaborated on the medical treatment and precautionary measures to prevent dengue. Dengue Committee members also briefed the audience that the Committee is vigilantly working to prevent dengue in the premises. The working of the Dengue Committee is exemplary. The participants of the event also walked from the Committee Room to the Main Gate. The awareness messages were also spread through print, electronic and social media.