Faculty of Management & Administrative Sciences has organized an Interactive Session on 15th February, 2023 (Wednesday) for its final year students. The purpose of this seminar was to empower and equip business students with knowledge required transforming their entrepreneurial ideas into sustainable businesses and to incorporate various promising tech innovations in their businesses ideas.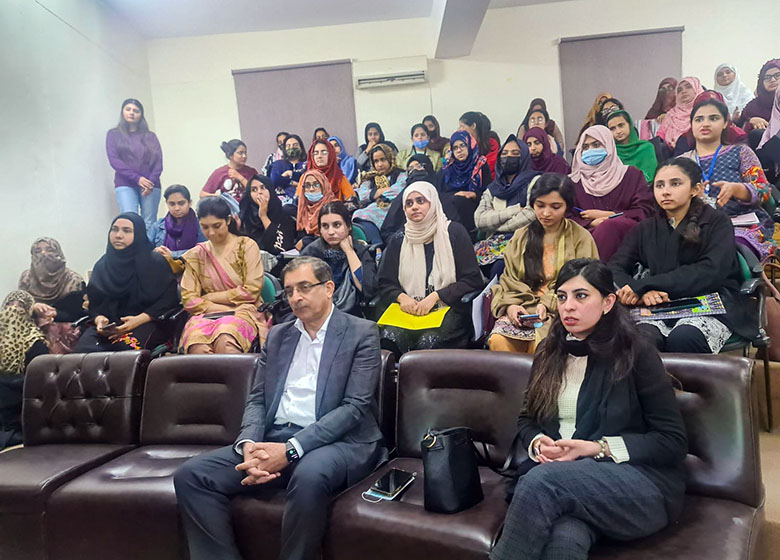 Mr. Sajjad Kirmani, Founder & CEO Infogistic (Private) Limited was the key resource person for this session. He had a detailed discussion with the students regarding how they can learn required IT related skills through various platforms & certifications. There was also a healthy conversation regarding Entrepreneurship and various incubation centers that encourages the entrepreneurship.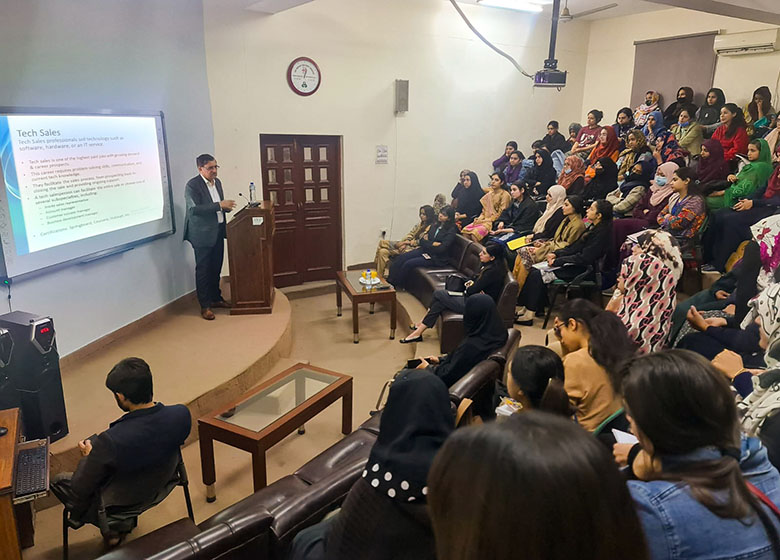 It was a successful one to one session with final year students discussing their business ideas and providing them with recommendations for technological innovations and for execution of their final year business ideas because Entrepreneurs also help drive change with innovation, where new and improved products enable new markets to be developed.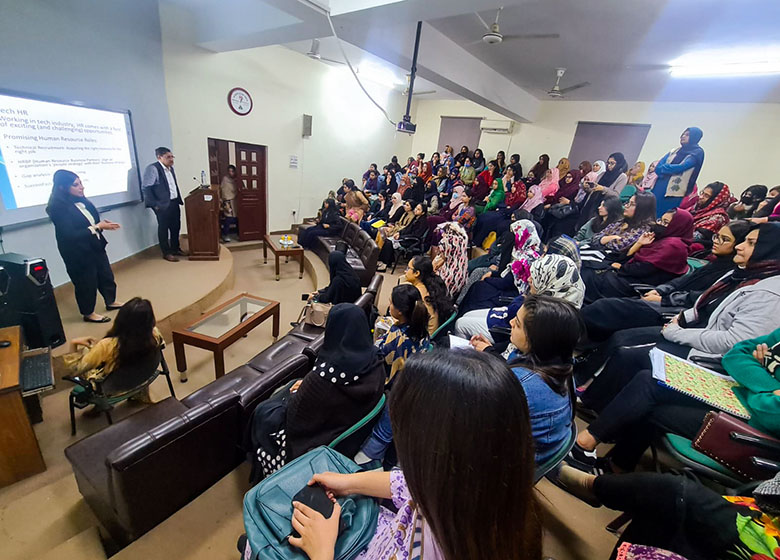 "The Future Belongs to the competent, Get Good, Get Better, Be the Best". Brain Tracy