Department of Sociology, Lahore College for Women University organized a captivating program on International Social Justice Day. Students from the Sociology Department showcased skits and acts, specifically targeting the youth generation, to raise awareness about the elimination of negative social attitudes and non-discrimination.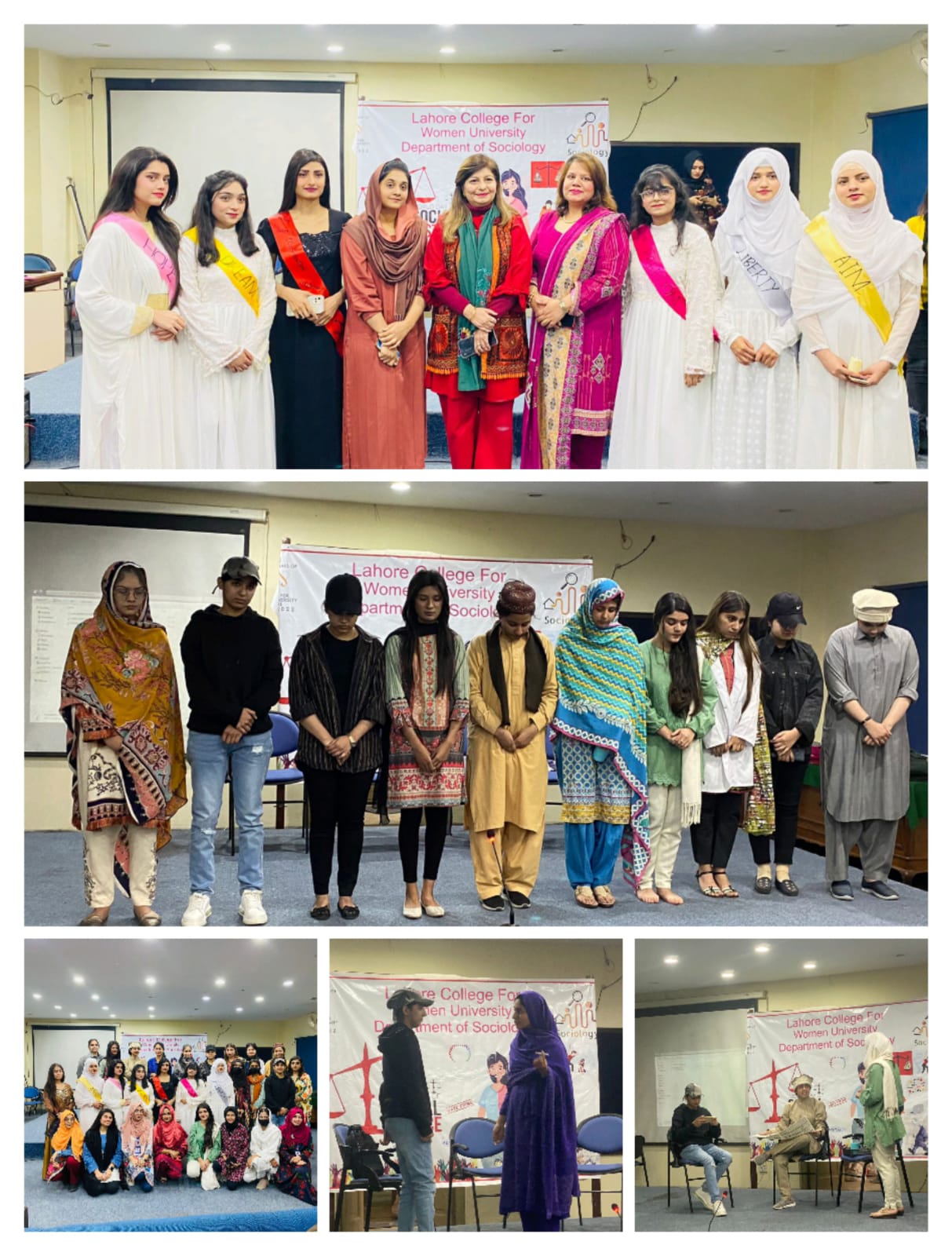 The presentations included titles such as the "End of Gender Discrimination," "Parenting  without Discrimination" and "The End of Color and Caste Differences and Exploitation." Each performance perfectly balanced both seriousness and humor to captivate the audience.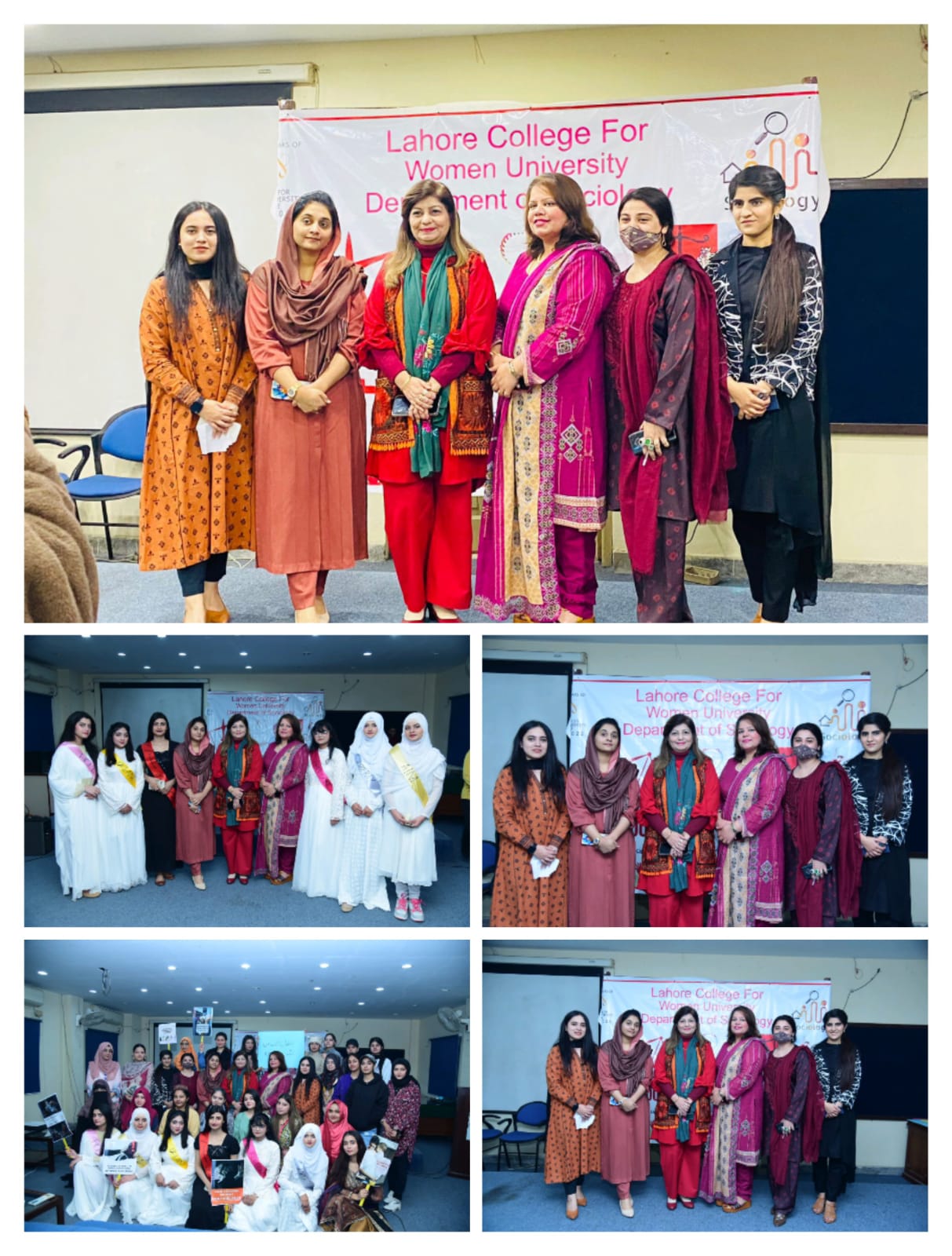 The ultimate goal of this event was to encourage the young generation to establish a healthy and balanced society. The program saw a tremendous turnout, with many university students and faculty members participating and appreciating the students' efforts. Dr. Asma Seemi Malik, the Head of the Sociology Department, extended her gratitude to the Vice Chancellor of Lahore College for Women University, Prof. Dr. Bushra Mirza, and the Dean of the Faculty of Arts and Social Sciences, Prof. Dr. Muhammad Afzal, for their patronage and support in organizing the event. She also appreciated the faculty members of the Sociology Department, including Ms Kiran Ikram, Ms Komal Riaz Cheema, Mis Umama Munir, Mis Shiza Zawar, and Ms Rabia Amir, for their exceptional efforts in making the event a success.