Gender & Development Studies Department, Lahore College for Women University, organized a Seminar on Raising Awareness Regarding Nikah Nama Clauses Among Girls. MS-Gender and Development Studies students Faseha Khalid, Ayesha Zaheer and Iqra Durrani organized this seminar under community project 2022 to achieve SDG-5 which is about achieving gender equality and empowering all women and girls.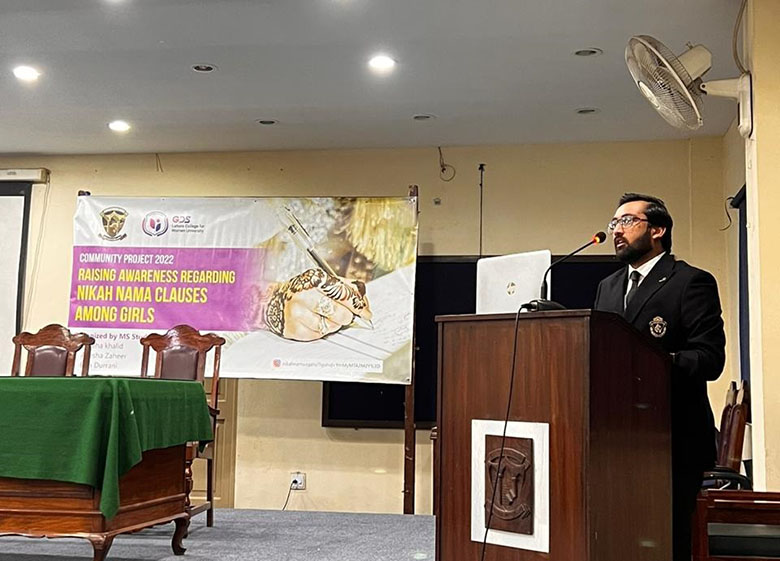 Massive participation was recorded by the students of different departments including Gender and Development studies, Sociology, political science and social work. Advocate Syed Muzahir Abbas was the guest speaker, Ms. Zain Khadija was project coordinator and Dr. Uzma Ashiq Khan was the project supervisor.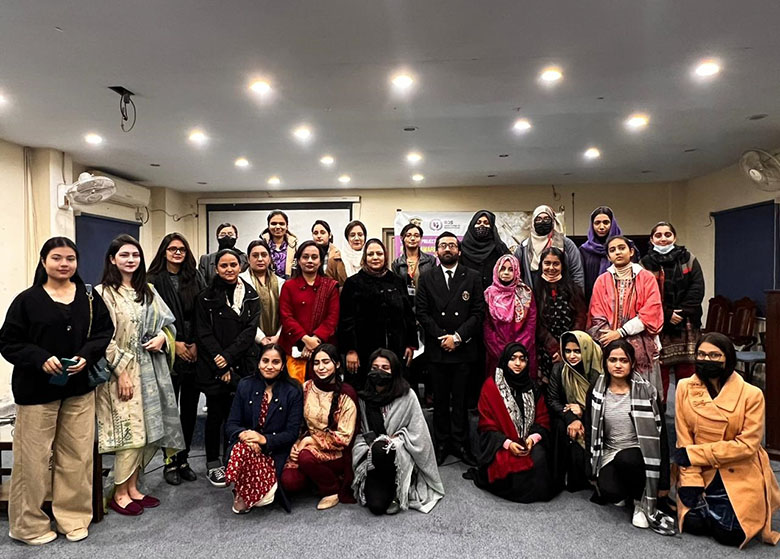 The event was well attended by the faculty and students. After the informative session given by the guest speaker Advocate Syed Muzahir Abbas, Dr. Uzma Ashiq Khan, in-charge of Gender and Development Studies Department concluded this event in her remarkable words. MS students thanked all the students and faculty members who participated in this seminar. At the end Dr. Uzma Ashiq Khan presented a boukey to the guest speaker as token of thanks.