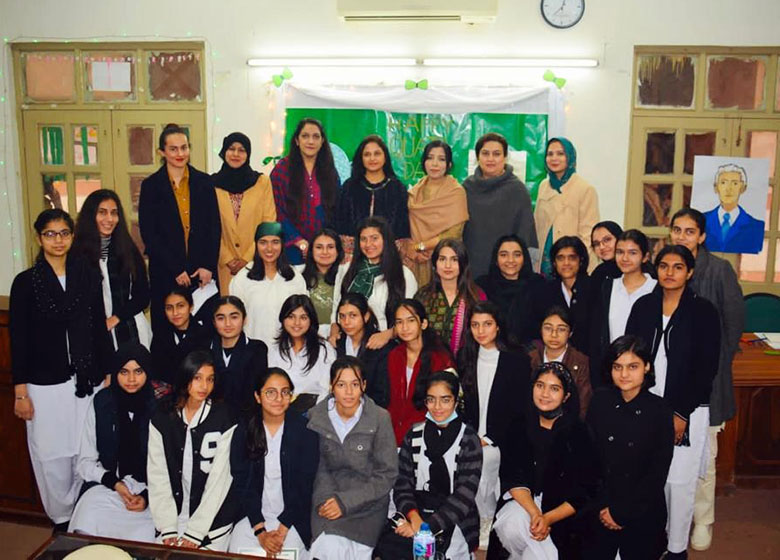 English Debating Society, Lahore College for Women University, organized Quaid's day Intra-Collegiate Declamation Contest. Ms Ammara Iqbal, In charge of English Debating Society along with her team: Ms Masooma Zaidi, Ms Sadia Nazir, and Ms Mehtab Alvi organised the event. Massive participation was recorded by the students of Intermediate College.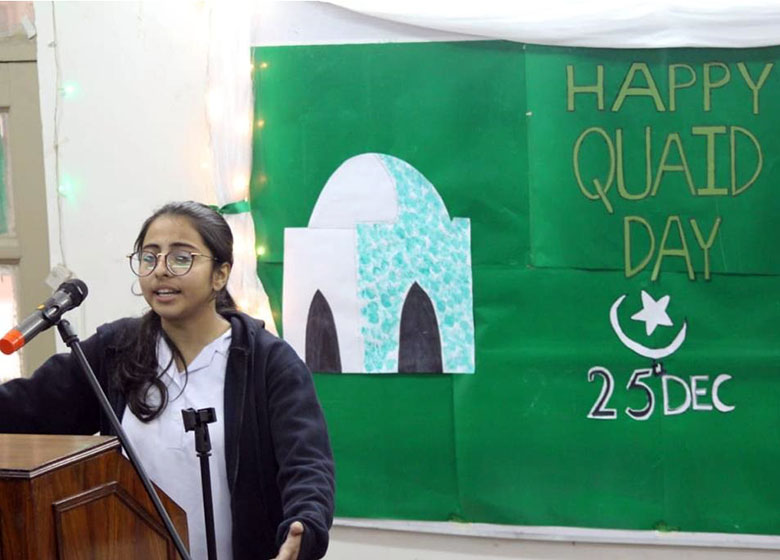 Dr. Fatima Hassan, Dr. Aniqa Munir, and Ms Aaisha Umt Ur Rashid performed the duties of the judges. The Event was well attended by the faculty and students. After the debates, the students of the Music Society sang the patriotic songs and energized the audience.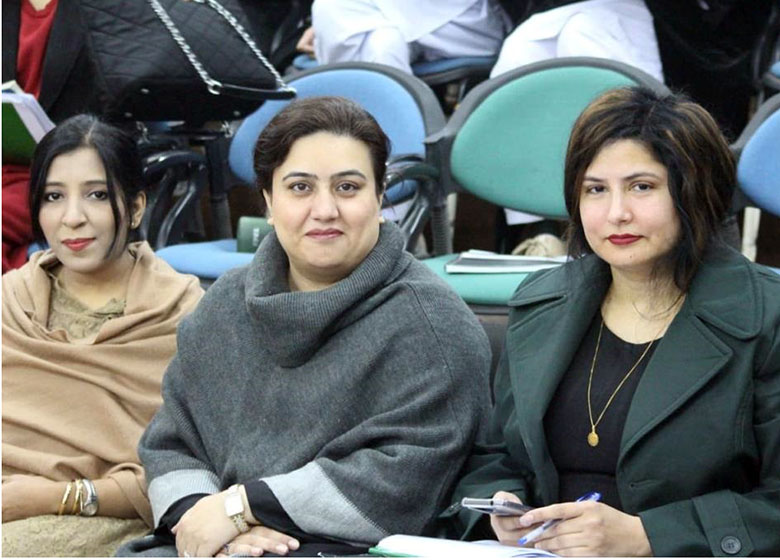 Dr. Amara Khan thanked and appreciated the whole team of English Debating Society and the students who participated in the declamation contest. At the end of the event, Dr. Khan presented souvenirs to the judges and the certificates to the winners.