English Debating Society LCWU, with its motto "Empowering Voices" organised Intra University Declamation Contest on the 13th of March, 2023. English Debating Society LCWU provides a healthy platform and encourages students from all the departments of LCWU to share their views by engaging them in competitions like declamation where students choose to speak on various topics. Massive participation was recorded in Intra University Declamation Contest 2023, which had both serious and humorous topics and the orators from different departments and semesters shared their insightful thoughts along with witty and entertaining humorous speeches.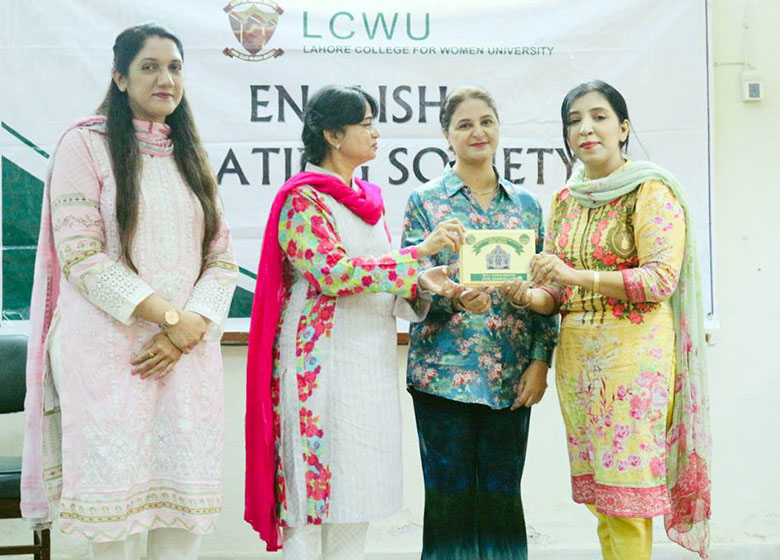 Audience comprising of  lively students was also present to listen and cheer our young orators. Many members of the teaching faculty also attended the event.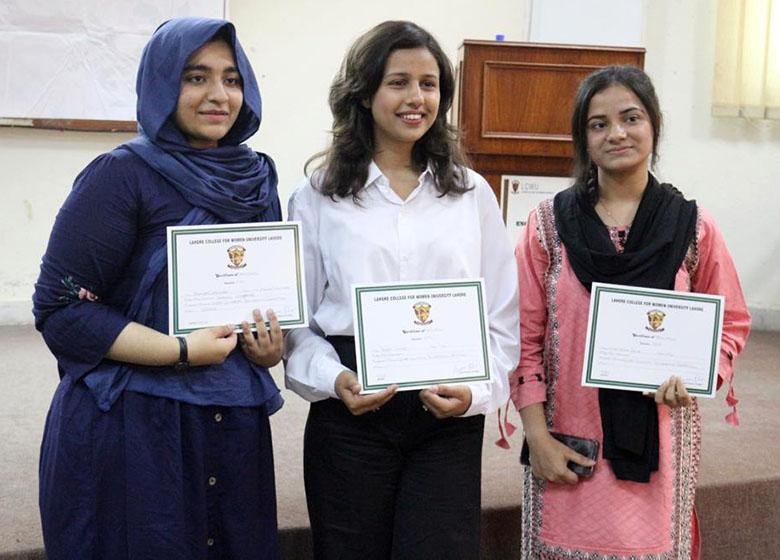 Dr. Sumera Sajjad, the Director of Directorate of Student Affairs, was the Chief Guest of the event. Dr. Fatima Hassan, Dr. Aniqa Osman and Ms Aaisha Umt Ur Rashid performed the duties of the judges. After the debates, the students of music society engaged the audience in an entertaining performance and energized the audience once more.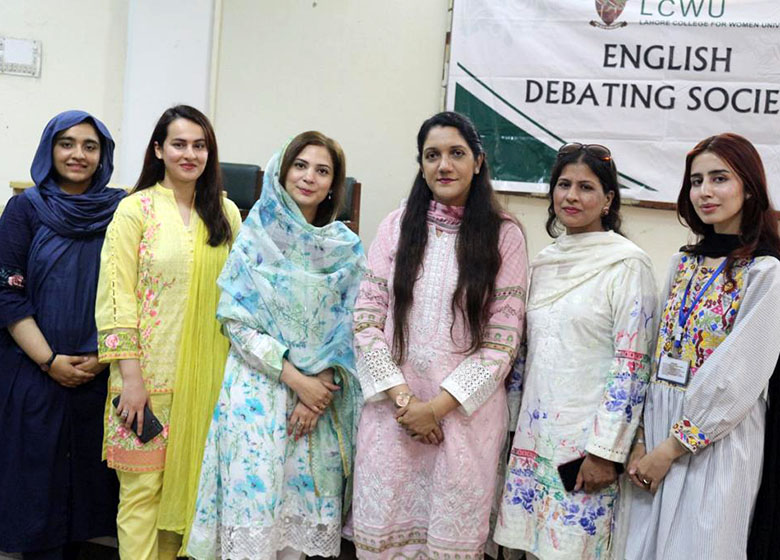 Chairperson, Dr. Amara Khan thanked and appreciated the whole team of English Debating Society, LCWU and the students who stood victorious along with the other participants. At the end of the event, the Chief Guest Dr. Sumera Sajjad along with Dr. Amara Khan and the Incharge of EDS Ms. Ammara Iqbal presented souvenirs to the judges and distributed the certificates to the winners.