A talk on "Sensors for Healthcare and Food Security Applications in Low-Resource Settings"
On March 6, 2023, Dr. Imran Cheema, an assistant professor in the electrical engineering department at Lahore University of Management Sciences, gave a seminar at the department of electrical engineering at Lahore College for Women University. This seminar was organised by Dr. Faiza Iftekhar, the electrical engineering department's B.E. coordinator at Lahore College for Women University. The discussion centred on the possible applications of optical sensors for healthcare and food security in low-resource environments.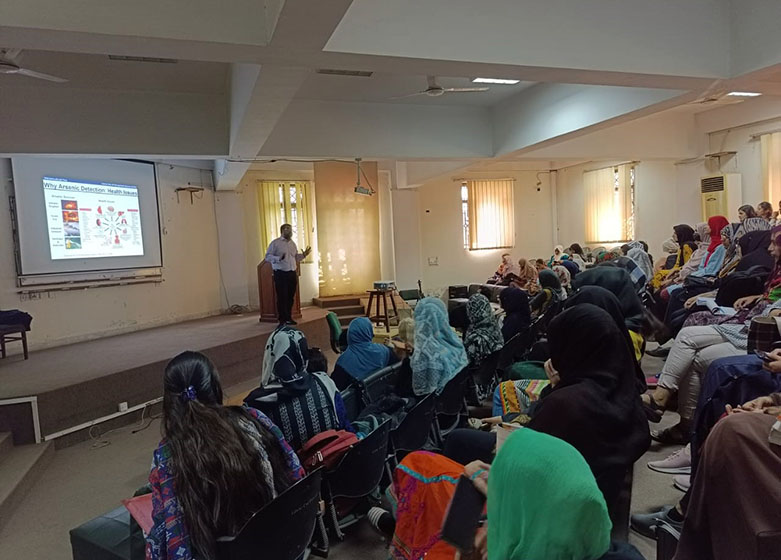 Dr Cheema offered examples of current advancements in the industry while outlining the fundamental components of optical sensors during the presentation. He emphasised the advantages of optical sensors, including their compact size, low detection limits, multiplexing capability, and compatibility with CMOS technology.
In low- and middle-income nations, where the diagnostics environment is difficult owing to a lack of resources and finances, Dr. Cheema also emphasised the crucial need for affordable and precise biosensors and food sensors. He gave instances of recent work done by his team to create effective sensors for identifying issues with tuberculosis and tainted milk.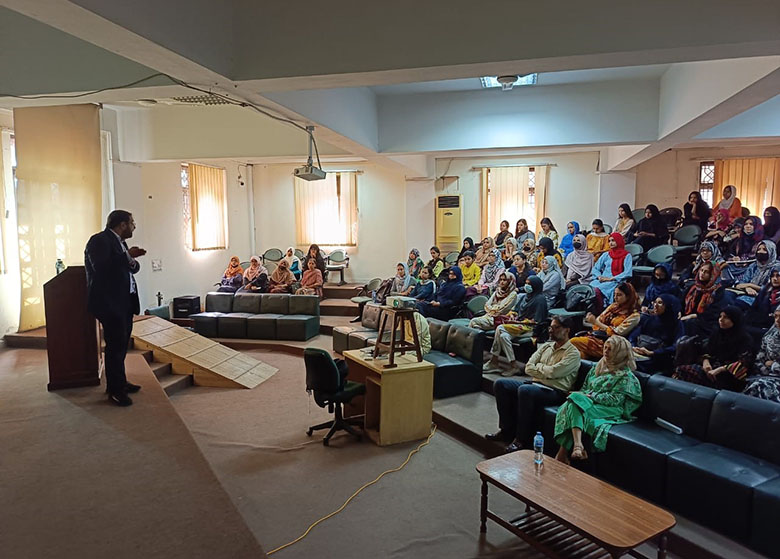 The talk was geared towards an audience of engineering and Computer sciences professionals and students and aimed to raise awareness about the potential of optical sensors to revolutionize healthcare and food security in low-resource settings.  The talk was attended by students and faculty members from the Department of Electrical Engineering and the Computer Science Department, LCWU.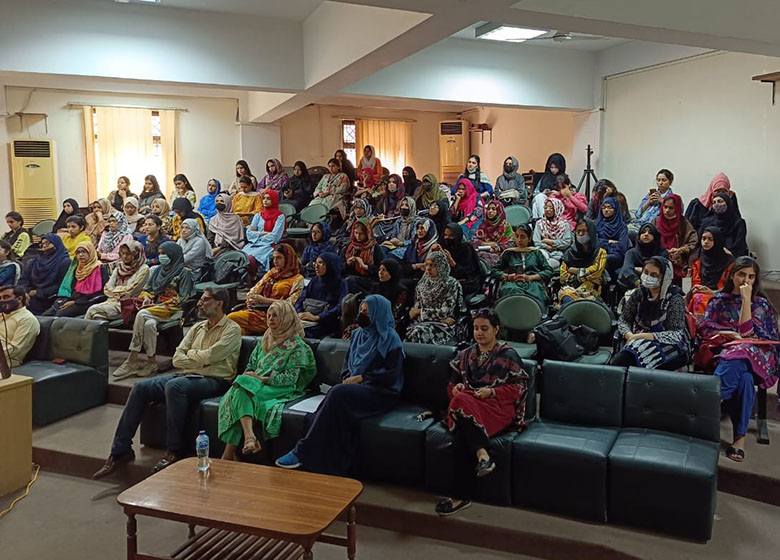 The talk was well-received by the attendees and served as an excellent platform for learning about the latest developments in optical sensors.