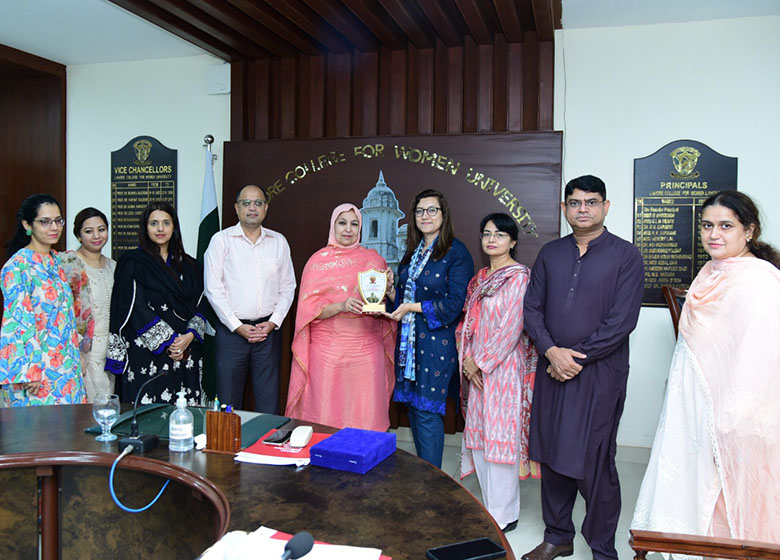 Ms. Asma Mohsin, Programme Manager for USAID's Higher Education System Strengthening Activity (HESSA), visited LCWU. The purpose of the visit was to debrief the Student Support Services (SSS) Summit, held in June 2023 this year, and to further discuss and finalise the HEI plan developed during the Summit. During the meeting, the members discussed activities for the year ahead.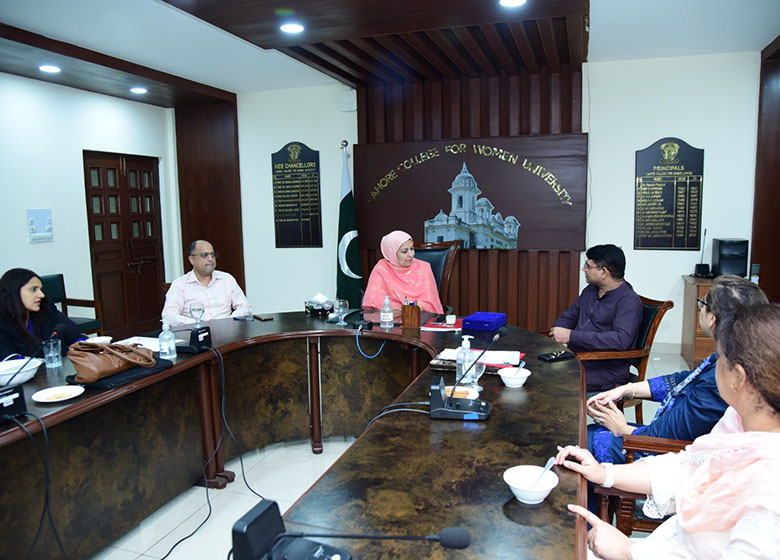 Ms. Asma stressed the continued engagement with SSS focal area leads as well as her continued support in all six focal areas to result in greater impact at the institutional level in strengthening the student support services. She also visited the newly inaugurated Student Service and highly appreciated LCWU's progress. This meeting was an internal, interactive discussion with Ms. Asma and SSS colleagues from LCWU, including Dr. Sumera Sajjad, Dr. Aqsa Shabbir, Ms. Fareeha Saeed, Ms. Rida Sohail, and Ms. Samina Uzair. She also met the Vice Chancellor, Prof. Dr. Shagufta Naz Sahiba, and shared project activities and planning.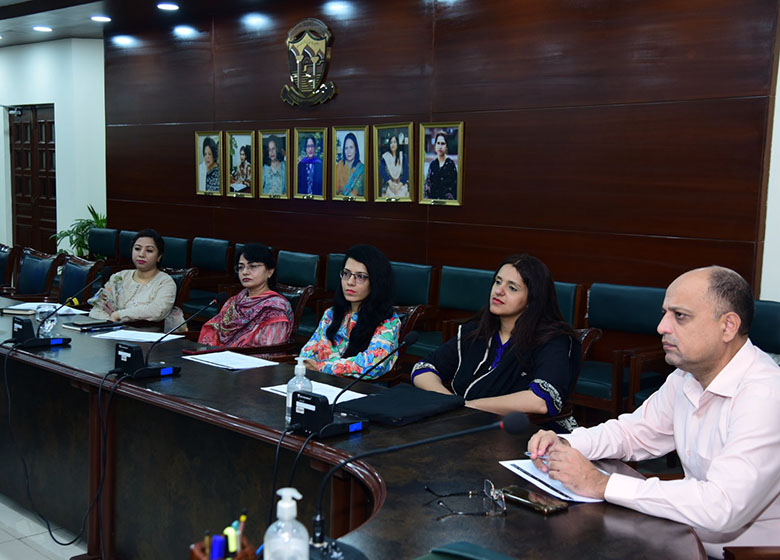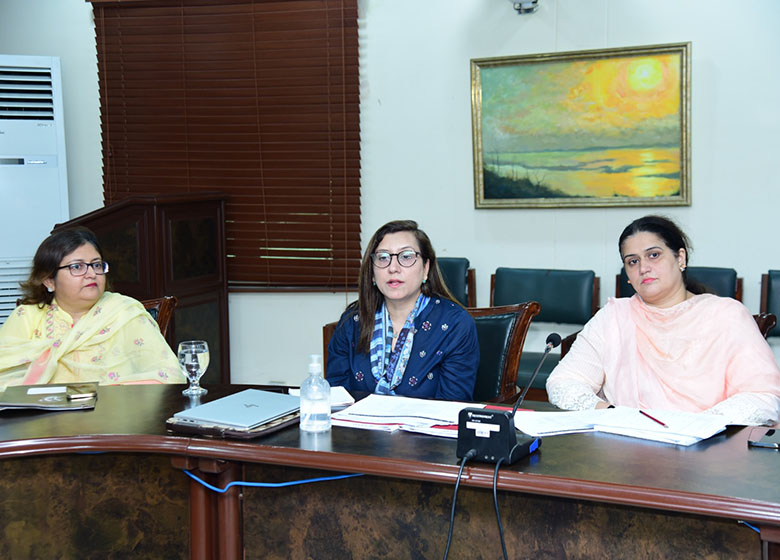 The meeting ended with a vote of thanks from the registrar, Mr. Babar Ali Khan. A shield and souvenir from LCWU were presented to Ms. Asma Mohsin by the worthy Vice Chancellor.